"Are your kids functionally fit and capable of handling an emergency like a zombie apocalypse? How well can they climb fences, leap over obstacles, and drag their wounded friends to safety? Our 
camps

 will teach them how while having lots of fun and making new friends!!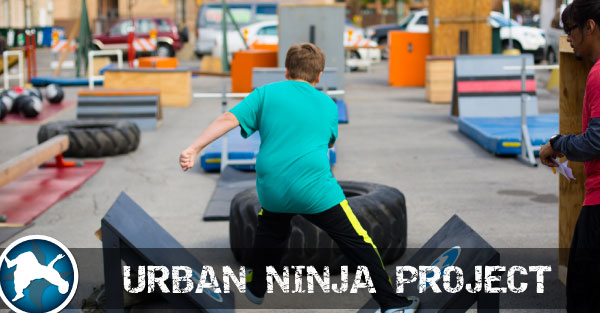 Camps start at $15/session all summer long. Register at www.UrbanNinjaProject.com/camps or call (866)923-5569."
Summer Camps
Every week starting June 18th – Aug 10th, 2018
Pricing
Full Day: 9am-3pm | $30/day
Half Day: 9am-12pm OR 12-3pm | $15/day
Extended Stay: 3-6pm | $5/day
Early Drop-off available upon request
20% sibling discount (for full weeks only)
Urban Ninja Camps
Open to Boys & Girls Ages 5-14
Each session will include a mix of skills from our Urban Ninja curriculum, martial arts, parkour, gymnastics, games, Nerf Battles, and challenges.
Kids signed-up for multiple weeks of camp will be taught more advanced skills as they go. While they may be in groups with less advanced kids, they will be individually challenged to learn more advanced skills.
Registration
Click here to be transferred to the MindBody system to book your dates and pay for the camps. First come, first serve. Spots are limited to 20 per day.
Registration Notes:
When on the registration page, select Today and then the Sign-Up Now  button. For some reason, if you select it in the future, it doesn't show up. From the sign-up page, you'll be able to select the morning and afternoon sessions for each day of the week. Buy both if you want a Full Day.
If you don't see the name of your child when booking them for camps, please go to the Waiver tab, and under Family Members, make sure you have the "Paid for by" marked to YES for each child you want to enroll.