Louisville is home to the Jack O'Lantern Spectacular featuring 5,000 carved pumpkins illuminated at night as an "art show". The show runs daily from dusk to 11 p.m., during the week (Sunday-Thursday), and closes at midnight on Friday & Saturday.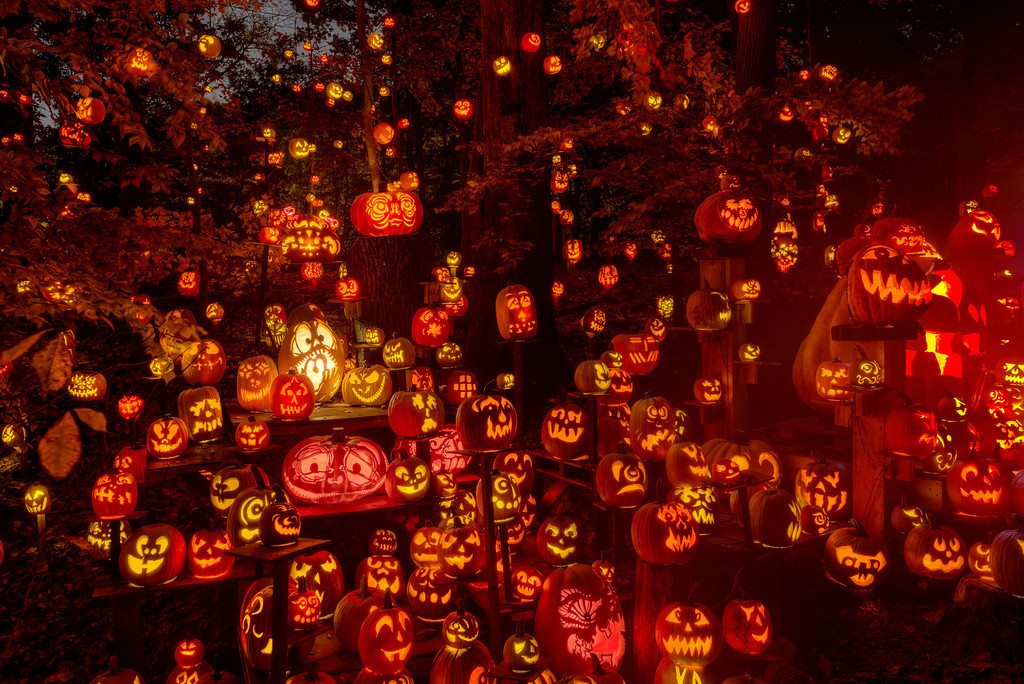 This year's Spectacular is back on the walking path!
Dates:
Thursday, September 30, 2021 – Sunday, October 31, 2021

**Sensory Night – October 25, 2021 Thanks to our sponsor PNC, we have set aside a special time, 6:00 PM, for people with Autism Spectrum Disorders (ASD) and sensory processing differences to enjoy Jack O'Lantern Spectacular while it is still light outside. Pumpkins will light up the path, but there will be no music or special effects.

Cost:
Sunday – Thursday
Adults – $15
Seniors (65+) – $13
Children (3-12) – $12
Children 2 and under are free
​​Friday & Saturday
Adults – $20
Seniors (65+) – $17
Children (3-12) – $15
Children 2 and under are free
Click HERE for tickets
Location:
Iroquois Park, Louisville, Kentucky ~ Entrance at the intersection of New Cut Road and Kenwood Road. For GPS – Use 1801 Amphitheater Road as your destination.
Parking:
There is free parking in Iroquois Park, but please allow time to find a place and walk to the entrance. There is handicapped parking available directly adjacent to the ticket plaza.
Food:
There is plenty of great food, drinks, and spirits (the liquid kind) available in the amphitheater. Come hungry and thirsty!
• Nightly illumination
• Entertainment for the whole family
• 5,000 illuminated pumpkins with more than 100 pumpkins carved into veritable works of art
• Presented, each year, in newly themed scenes, with music
• Proceeds benefit the Louisville Parks Foundation
Please note: All things come to those who wait. This is an evening's worth of entertainment, from the beautiful park setting, to the food and drink, to the actual trail, so please plan accordingly.
You can enjoy a day trip to Louisville and stick around for the pumpkins or stay the night for a quick family road trip vacation! Find more fun for your family while you're in Louisville with Louisville Family Fun!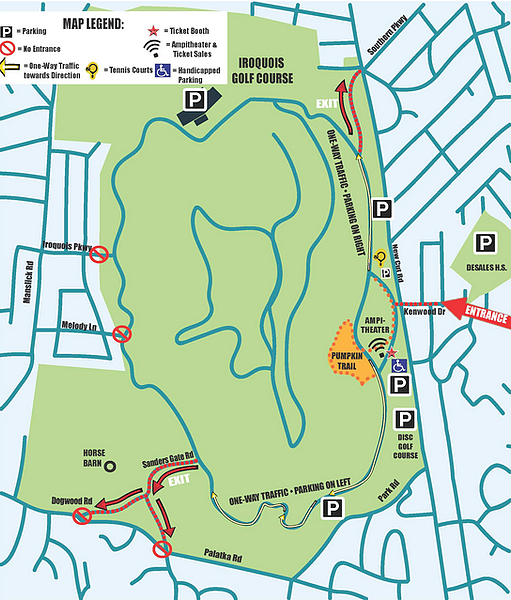 Check out more fall fun on Lex Fun 4 Kids!
Offer expires August 31, 2020.