Where is your child's bus stop? This is one of those most important questions as we head back to school. You can find your child's bus stop and bus number for the morning or afternoon using the bus finder.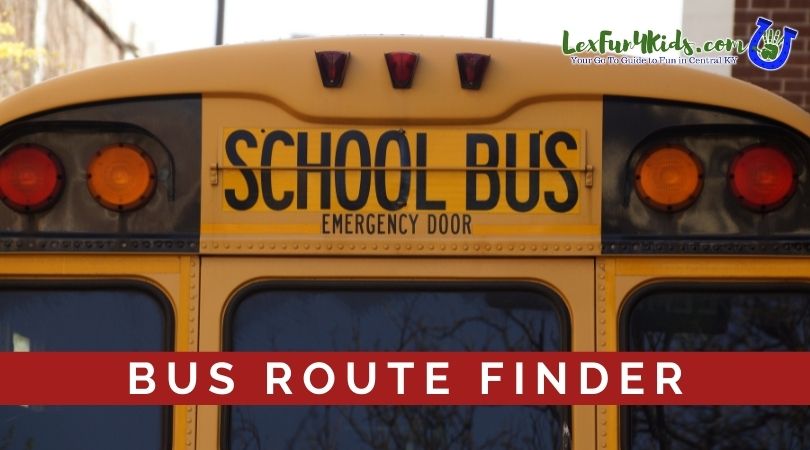 Click HERE to head straight to the Bus Finder. You can also find instructions on how to find it from any FCPS website below as well as how to search using the Infofinder bus route website.
---
Getting to the Bus Finder is easy from any FCPS website. Just click the BUS at the top right!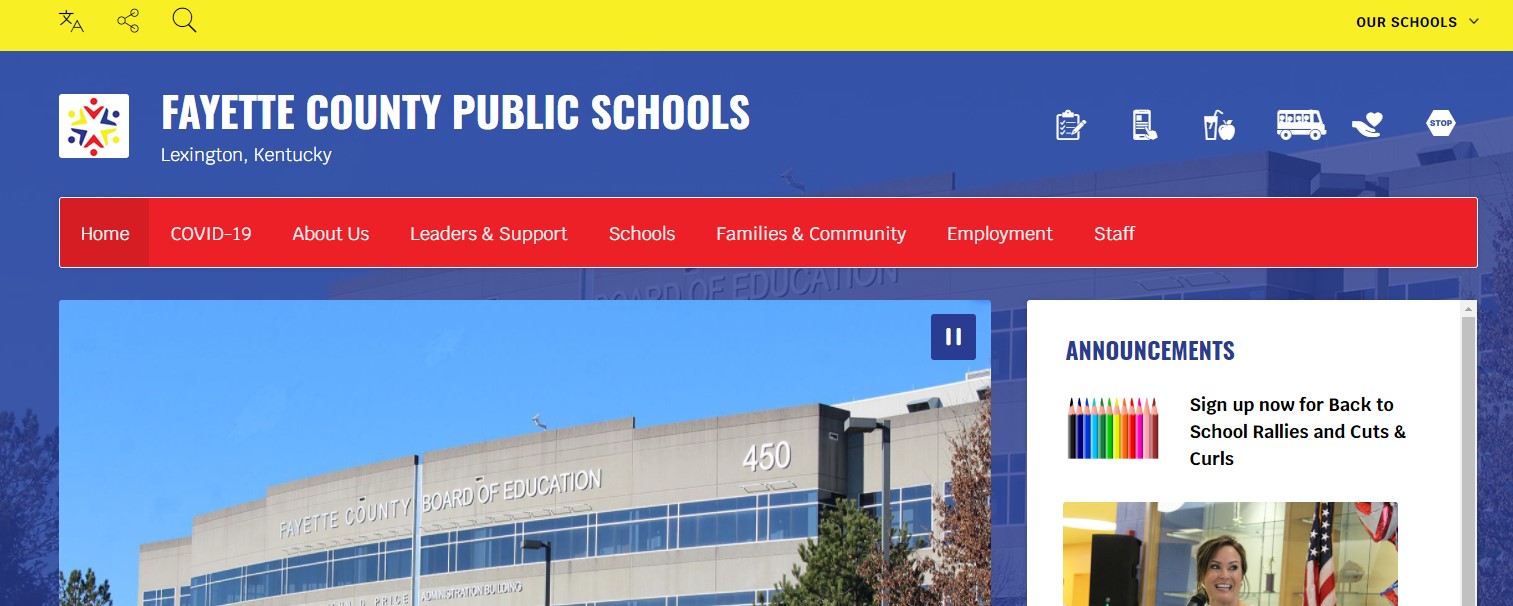 From there you can click the box on the left that says Bus Routes & Stops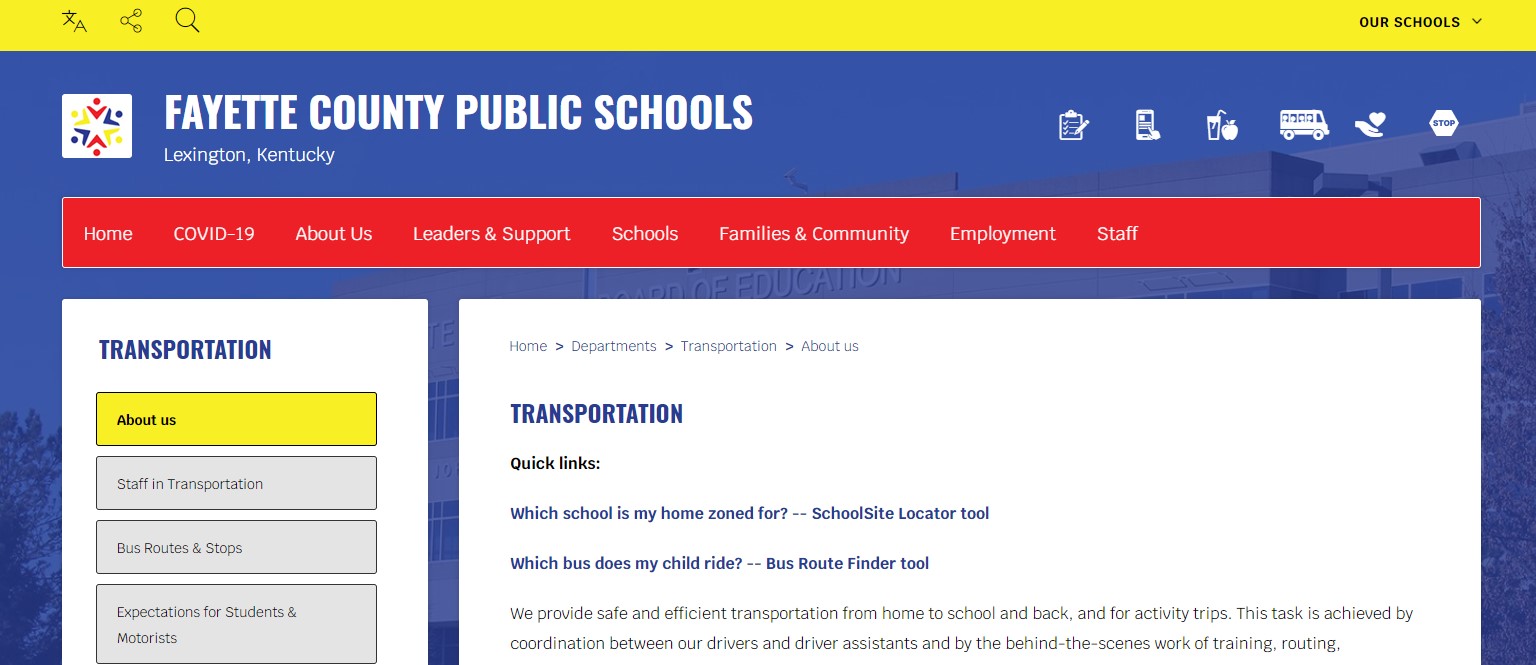 Then click the words Bus Route Finder on the screen


You'll be directed to the map and finder. You can enter your child's address on the left. *Please make sure you wait until very close to the start of the school year so you have the most updated information.

Once you enter your address you will see listings for the nearest stops for AM and PM as well as the various schools that will pick up from the stops. If your school is NOT listed you can email the transportation department to make sure you get your address added. bus.routing@fayette.kyschools.us