Looking for a great way to get your kids involved in art classes or to enjoy making some art as a family for a fun night or afternoon out? Here are listings for art classes and experiences in Central KY.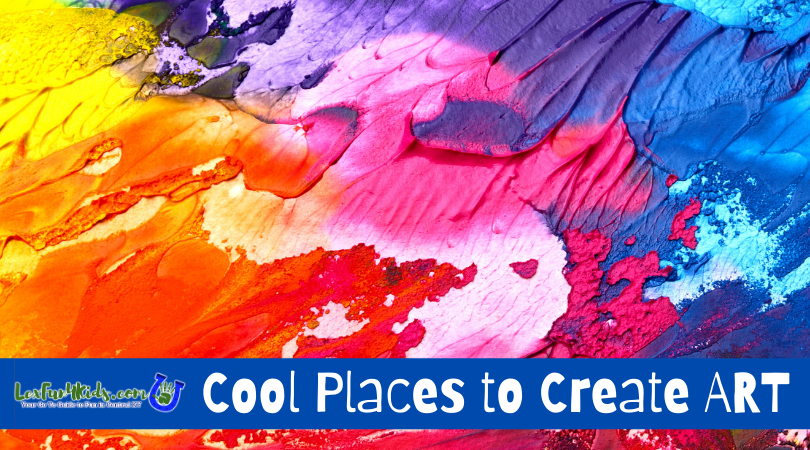 If you would like your business listed please email lexfun4kids@gmail.com
Painting with a Twist is a fun art studio for anyone interested in painting! In our in-studio events, we teach the class step by step how to complete the specific painting for the day. For in-studio and Twist at Home we use acrylic paints and previous art experience is not necessary to have great success!
They are offering At-Home kits currently as well as in-studio classes. You can also watch for camp options for kids!
Click HERE for the Lex Fun 4 Kids Review!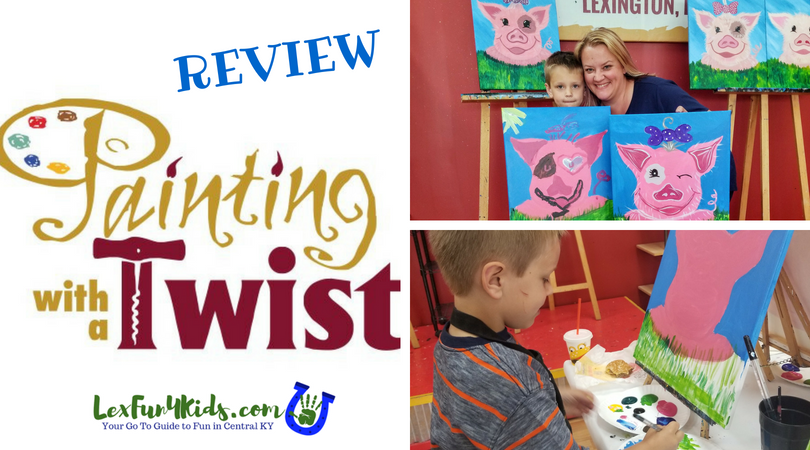 The Mad Potter is Lexington's original paint-your-own-pottery and glass-fusing studio! We are an all inclusive WALK-IN Studio with no Studio Fees! We look forward to painting and fusing with you. No appointment needed!
The LASC offers more than 400 arts and science classes and workshops for children 18 months-old to adults, monthly Discovery Night programs, community arts projects, numerous free and low-cost family events, and on-going free art classes for thousands of at-risk, special needs and underserved children, teens and adults. Its Glo Gallery also hosts several local artist exhibitions a year. The 40+ faculty on staff are ALL qualified professional educators and successful professionals in the arts and sciences.
On the Move Art Studio is a nonprofit mobile art room created in a refurbished vintage trailer that travels to underserved neighborhoods to host free arts classes for kids in Central Kentucky. The mobile trailer visits schools, parks, and local businesses and sets up for art programs throughout the year. They also host birthday parties!
Kentucky Mudworks began in 2001 as a beginner pottery studio and basic ceramic supply shop. Since then, they've grown to offer classes, workshops, and supplies for all interests and levels of proficiency. Whether it's clay, glaze, raw materials, tools, equipment, advice, or inspiration – they've pooled it together under one roof. They offer one time classes, classes that run up to 6 weeks as well as Kids Camps.
Pinot's Palette
Pinot's Palette offers step by step instructions during their in-studio classes. Have fun as a family or with a group and create a canvas painting to enjoy at home.
Run by Lexington Parks and Recreation, Artworks is an art and cultural arts center located at the Carver School. The purpose of Artworks is to educate, inspire artistic creativity and enrich the lives of participants by providing opportunities and resources to people of all ages and abilities.
At Cut and Paste Craft Studio you can create kids' crafts, home décor pieces, gifts, seasonal items, and more. They offer classes for all ages, children's birthday parties, Scout troop outings, field trips, camps, Mom's Night Out, and open studio opportunities.
CREATE Art + Play Studio offers camps, classes, and parties for a variety of age groups and interests. They have a fun shop located near downtown loaded with fun art activities and supplies!
The Art Center of the Bluegrass is the region's leading visual arts center, drawing more than 20,000 visitors annually. Rotating exhibits showcase the talents of local, regional, and national artists while a wide range of educational programs inspire children and adults to explore their artistic potential. At the Art Center of the Bluegrass, art is a verb! Get creative with classes, workshops, and lectures for children and adults.
In the 25,000 sq. foot Kentucky Artisan Center you can shop for Kentucky crafts & fine art; explore special exhibits and events; enjoy Kentucky cuisine; experience Kentucky hospitality; learn about Kentucky art and artists; discover other must-see places; and enjoy full rest stop services. Special exhibits, artist demonstrations and events are held at the Kentucky Artisan Center throughout the year. Watch artists demonstrate every Saturday, attend a book signing, or revel in a music performance. These events are free and open to the public. Come learn more about Kentucky's artists and art traditions in one of the top art galleries in the region. Also at the Center, you can find up-to-date information about working artist studio tour opportunities, artisan demonstrations, exhibits, workshops, and other events in Berea and across the state. Berea Tourism staff are on site daily to assist you with information on Berea, Kentucky's Folk Arts & Crafts Capital.