McConnell Springs is the birthplace of Lexington and is a wonderful hidden gem. We have a 26-acre historic and natural city park right under our noses!
McConnell Springs is located just inside New Circle off Old Frankfort Pike. You turn on Rebmann Lane and follow the signs that weave through industrial lots before stumbling upon the visitor's center and picnic area.
ALL EVENTS ARE CURRENTLY CANCELED DUE TO COVID-19 PRECAUTIONS.  WATCH FOR ANNOUNCEMENTS ABOUT WHEN EVENTS WILL RESUME.
In June 1775, William McConnell and his fellow frontier explorers camped at a natural spring in the wilderness of the Virginia territory known as Kentucky. Word came from nearby Fort Boonesboro that the first battle of the American Revolution had been fought in Lexington, Massachusetts. In honor of the battle, the group named their future settlement "Lexington".
To register for an event call 859-225-4073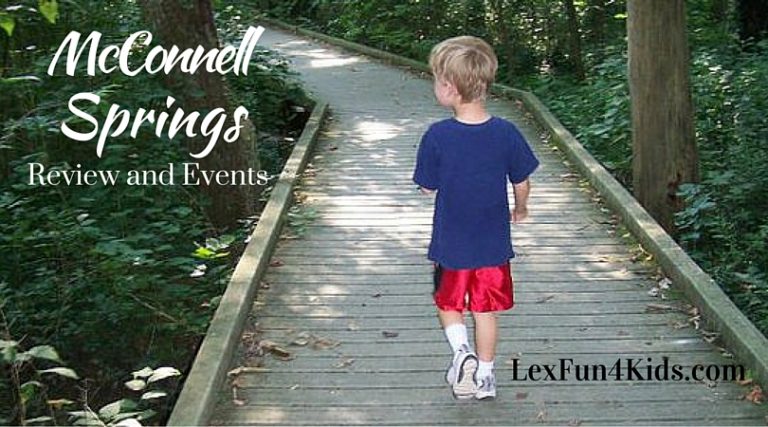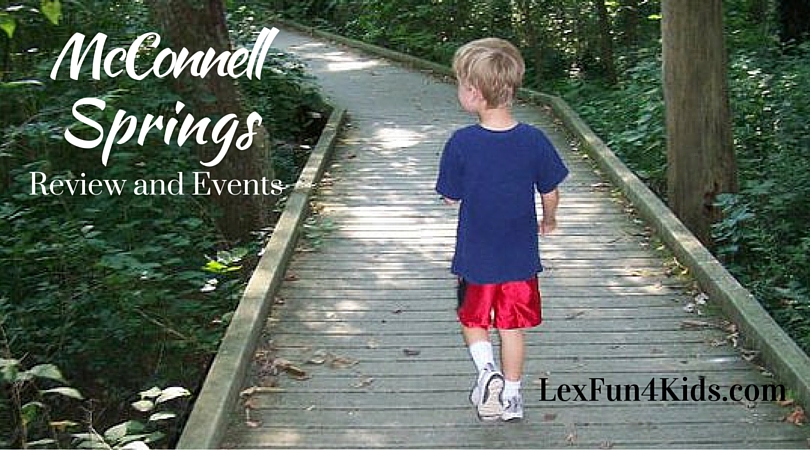 McConnell Springs welcomes visitors with an information center, complete with educational activities for children, tanks with live animals, and artifacts to touch. There is a staff working in the center available to answer questions. The center is open Monday through Saturday, 9 a.m. – 5 p.m. and Sundays, 1-5 p.m. The park is open from dawn to dusk every day.  To register for programs call 859-225-4073
Review
Once you depart from the Visitor's Center, there are 2 miles of trails, and many are paved. This makes it a perfect area for families with strollers or those requiring wheelchair accessibility. You can head back to "The Boils" and see a real spring in action (check it out after a good spring rain to guarantee it bubbles). Walk the trails and stop at a bench along the way to enjoy the sights and sounds, discover the remnants of the old buildings that were part of the original settlement, and check out the critters and insects that call the McConnell Springs' pond home.
It's a great place to pack a picnic and enjoy for a few hours. My boys love to wander the trails, stop by the pond and watch for a groundhog to pop up, and touch the cool water flowing through the streams.
---
Mark your calendar for the annual Founder's Day Celebration planned each May. Experience life as it was in 1775. Enjoy demonstrations, educational activities, period music, storytelling and Native American Programs. It's free!  (Set for May 16, 2020  10 am – 4 pm)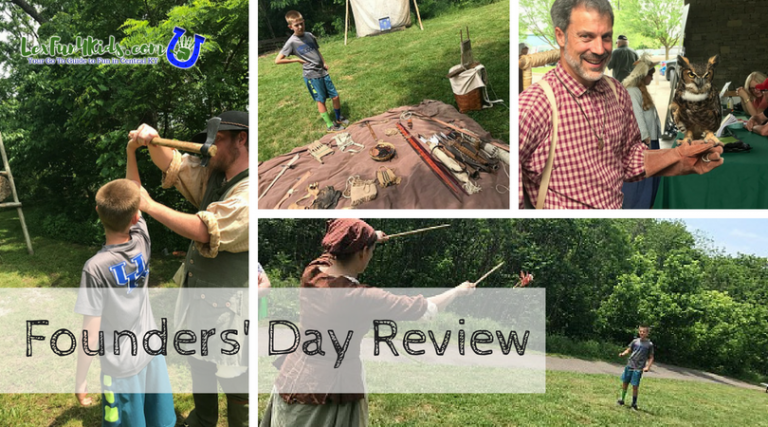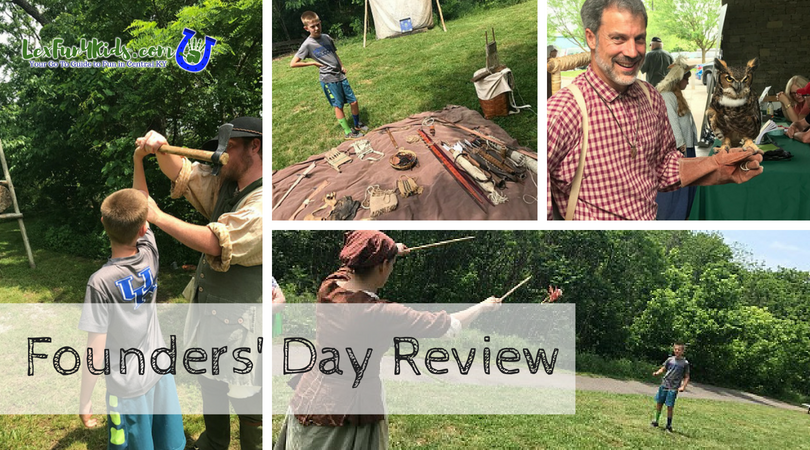 ---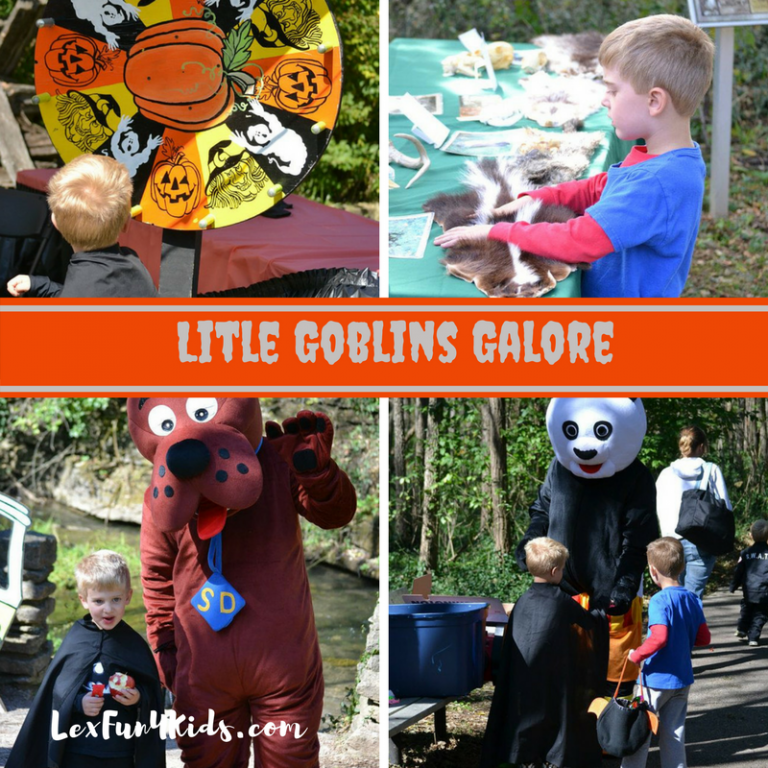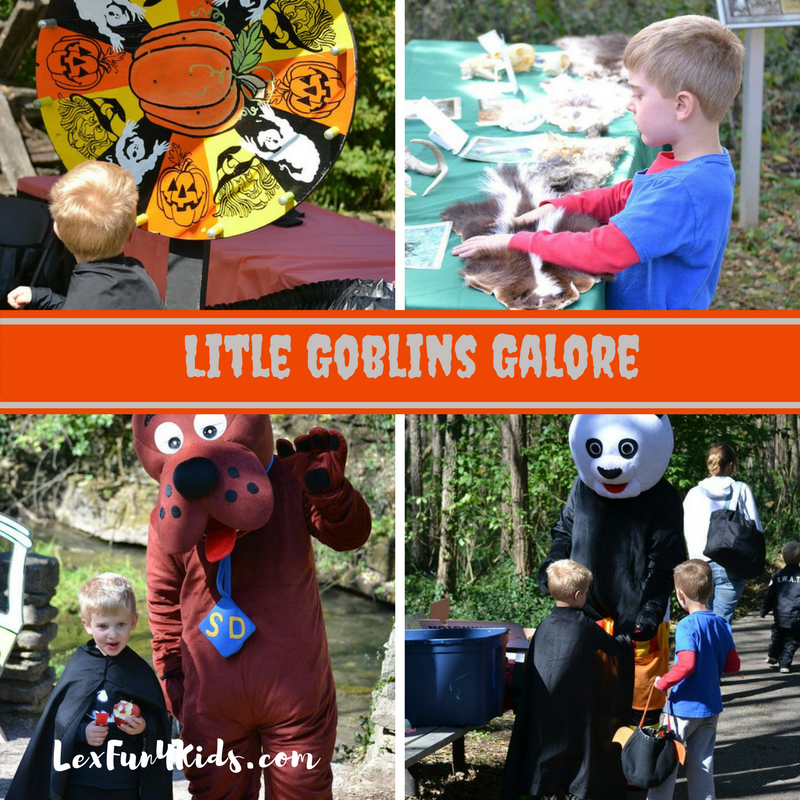 Another annual event is Little Goblins Galore. This Halloween event is $5 per child and includes great trick or treat fun throughout the park.
Kids get little treats, snacks, prizes, there are games to play, characters in costume, dancing, and more.
---
For more information on events throughout the year click here.
For more information about McConnell Springs click here.
To register for an event call 859-225-4073
2021 Events
Watch for any upcoming events  – Due to COVID – 19 Precautions all events have been canceled