Lexington features a number of unique parks and Valley Park has so many neat things that make it special! Valley Park is located off Versailles Road just inside New Circle Road. This is a wonderful spot that is host to many awesome events held throughout the year by Partners for Youth and other community groups. There are climbing structures, swings, and beautiful murals & mosaics to enjoy along with lots of green space and a shelter. There is also a community garden in the park as well!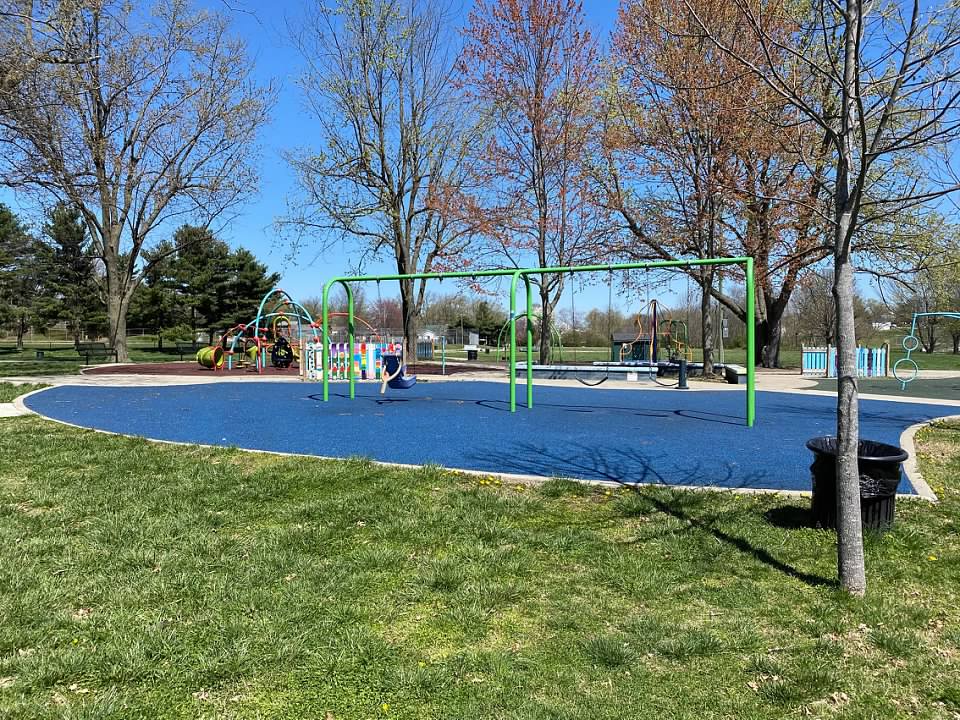 The park features some great events throughout the year hosted by the Cardinal Valley Partners for Youth group. You can usually find special events during spring break as well as some weeks during the summer. There are soccer leagues that meet in the park as well as a community garden. The Greater Gardenside Association and the area neighborhood association does a great job of partnering with local organizations to provide programming at the park and at nearby Gardenside Shopping Center. The Lexington Farmer's Market also has a market on Wednesday not far from the park in the Gardenside Plaza.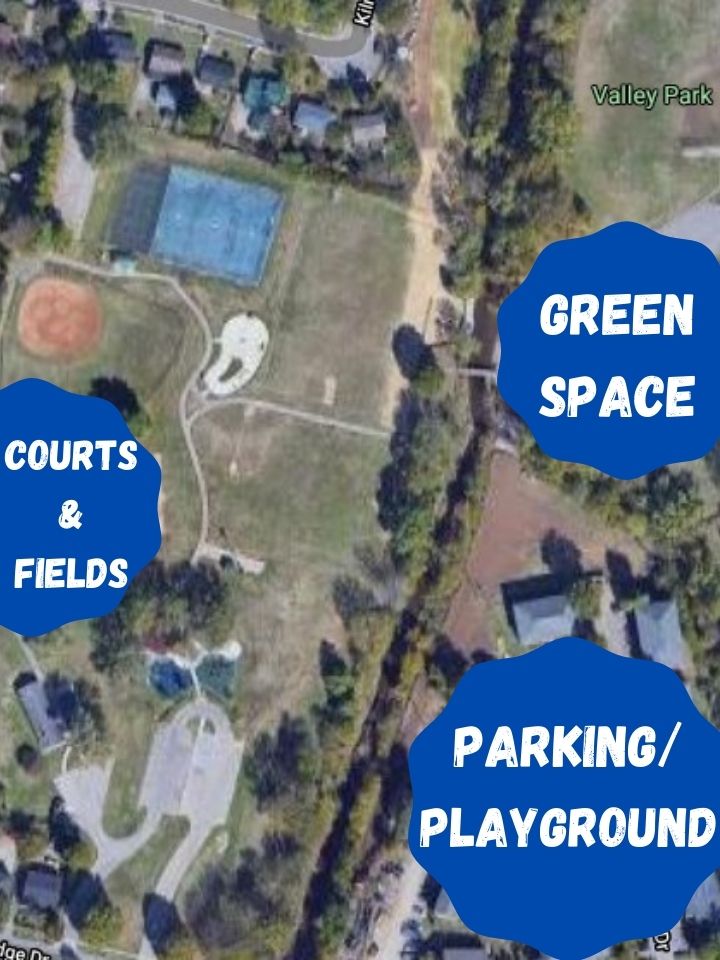 There is ample parking in the lot just off Cambridge Drive as well as some street parking. The parking lot is next to the shelter, restrooms, and playground so it's very accessible.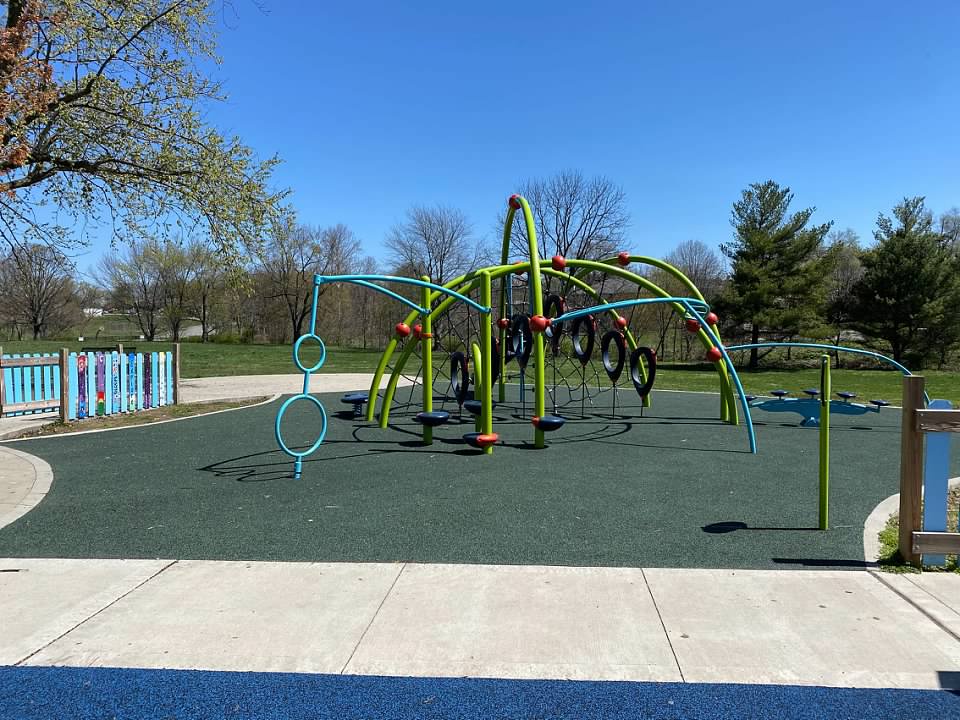 The play structures are very unique and feature tunnels, climbing features, a slide and more. The groundcover is rubber so it's a great play surface. There is an adaptable swing as well as regular swings and a bucket swing. The beautiful murals on the fences and benches with mosaics make the park a neat place to visit as well.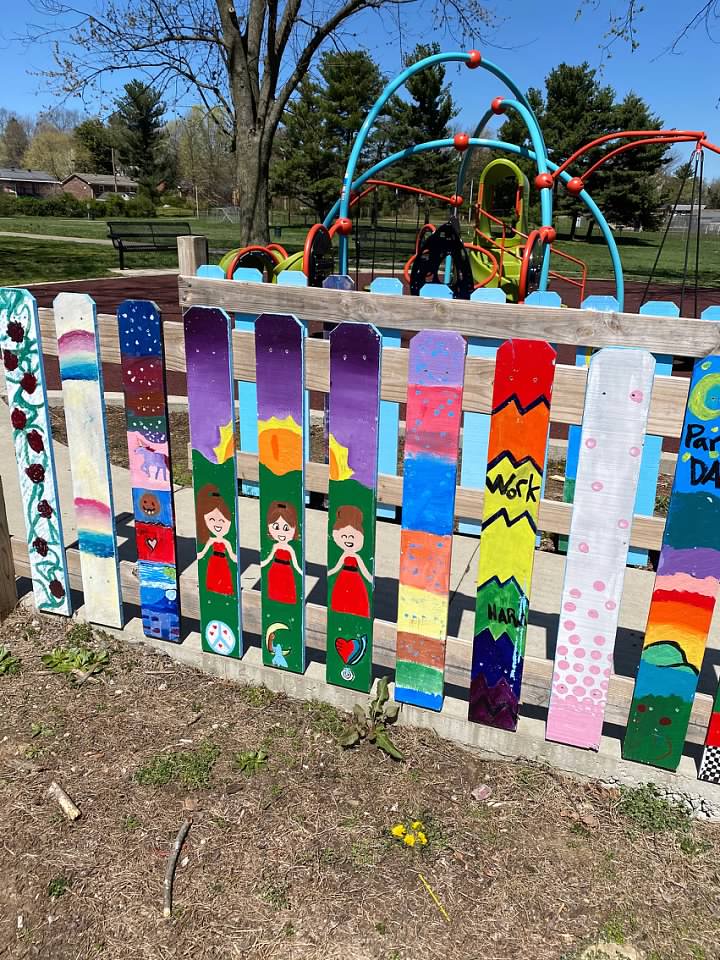 Park Info
Location: 2077 Cambridge Dr. Lexington, KY 40504
Features: Two climbing structures (one tall one smaller), other small pieces of equipment, community garden
Swings: 3 traditional, 1 adaptive, 1 bucket
Surface: Rubber (Solid – not shredded rubber mulch)
Bathrooms: Yes
Shade: Yes, some around the playground and some in the grassy areas surrounding the park.
Shelter: Yes, beside the playground. This shelter is first-come, first-served and can NOT be reserved.
Sports Fields/Courts: Basketball, Baseball/Softball, Football/Soccer, Tennis/Pickleball
Walking Trails: Some paved paths around the interior of the park to access the many sports fields
Parking: A good parking area with room for many cars and street parking available on the street
Check out the Lex Fun 4 Kids Playground and Park Profiles – More to come!