If you're looking for some great trails within the city of Lexington check out Veterans Park!  There are miles of mountain bike trails that are great for a hike or a bike ride.  There are great creeks that run all through the park as well as a paved path for easy bike riding, skating or a walk.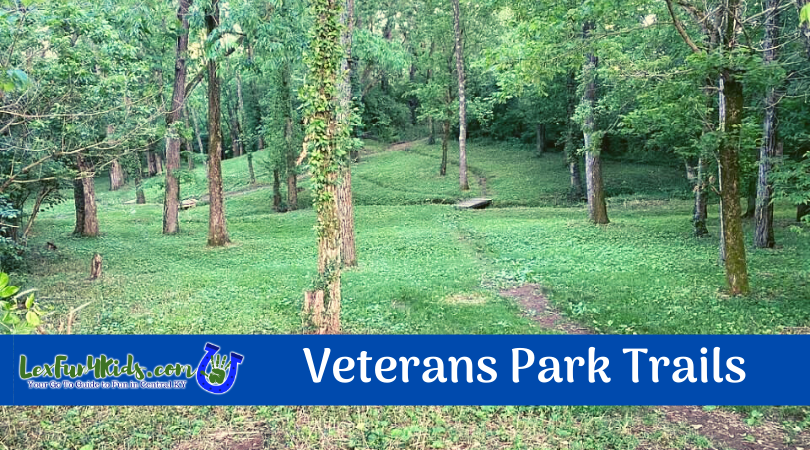 Located in Veterans Park near Tates Creek and Man O War, the mountain bike trail is approximately 3.5 miles long and is built to standards established by the International Mountain Biking Association for beginners and intermediate riders.   The trail is great for walking, trail running, biking or taking your dog out for a walk.  There are numerous creeks in the area to enjoy as well.  
The trail area is surrounded by paved paths that are also perfect for walking with a stroller, smooth bike ride, or skating.  There are shelters you can reserve throughout the park as well.  Hidden among the paths is a disc golf course too!  You can see the signs and paths that connect the many holes and it's fun to watch the various disc golf players that come to enjoy the park.
The park is near the Southeastern Baseball Park so there are some extensive areas for open play as well as three playgrounds in the area. Click HERE for the Playground Profile to learn more about the playgrounds!
There are lots of great little hills, jumps and more along the bike path.  You can track where you are on various apps.  My favorite is CalTopo.  It seems very accurate.  People have created even more cut through paths and side paths from even what is shown on this app.  If you start at the area near Veterans Park Elementary you can eventually wind up way back near the new road that extends from Brannon Crossing to Tates Creek!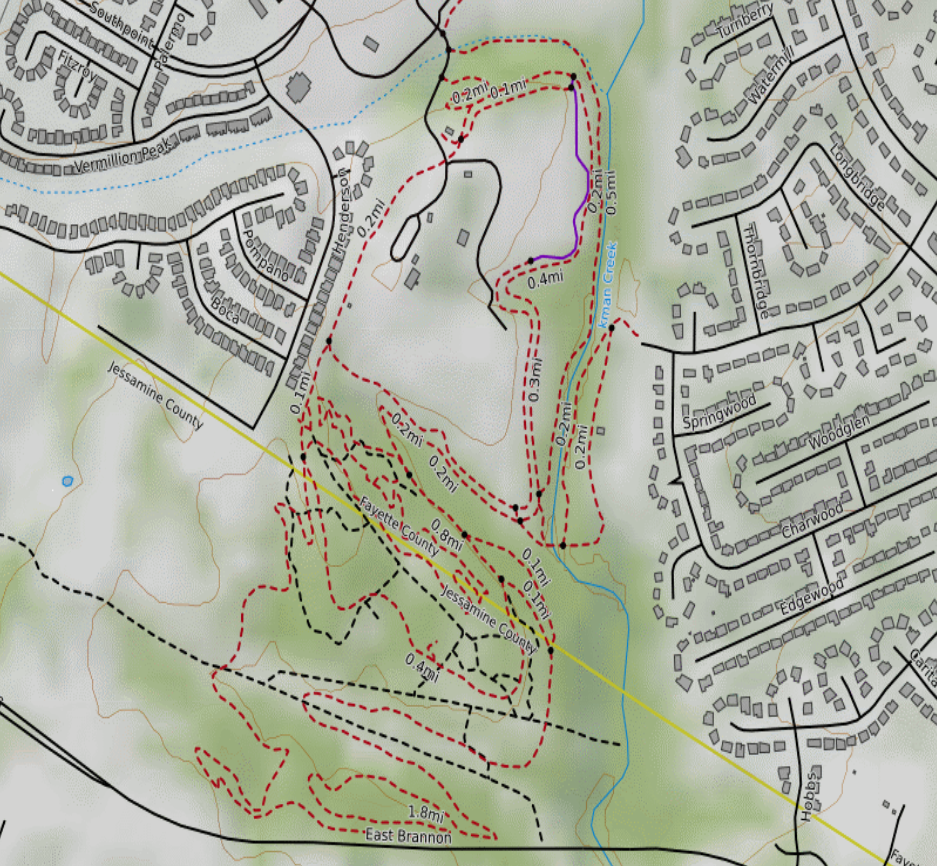 Map from Caltopo App
Find more great trails in Central KY
Check out the Lex Fun 4 Kids Playground and Park Profiles – More to come!