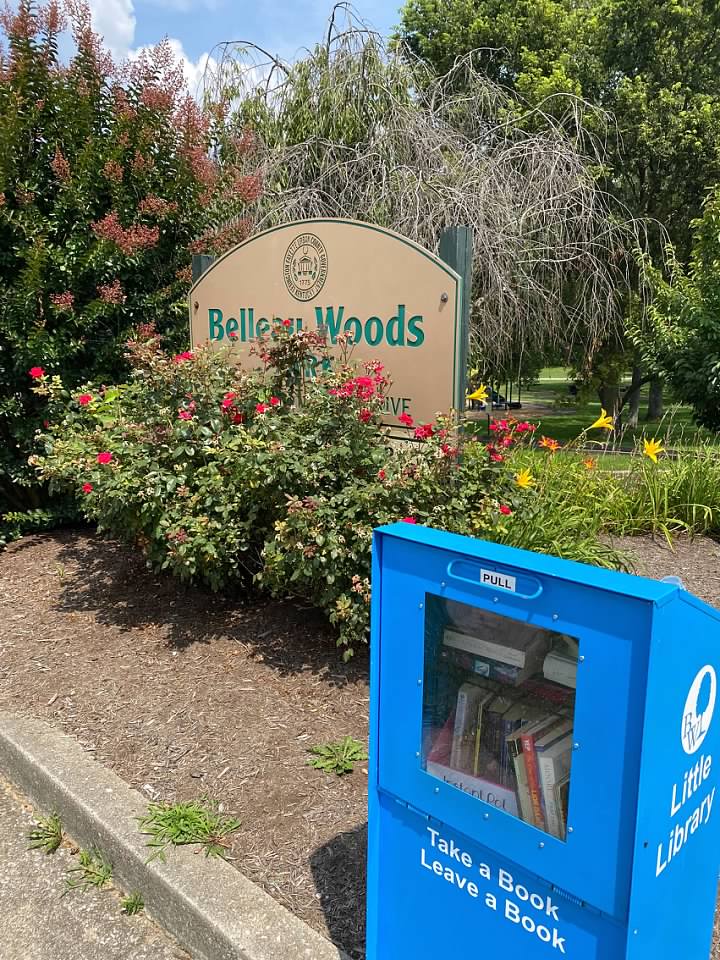 Belleau Woods Park is located off Forest Green Drive just off Belleau Woods Drive not far from Wilson Downing Road. It backs up to the Tates Creek Centre Shopping Centre but is separated by a creek and lots of trees so you almost don't know it's there! There is a small parking area for a couple of cars but there is street parking all along Forest Green. You can see in the image that the park is large and includes lots of great features.
The playground features two large climbing structures great for older kids and younger kids. There are slides, balancing platforms, a pole for sliding, rock wall type feature, and various 'steps' to climb up. There is also a piece of equipment kids can grab and swing from or try to grip each section to make it from one end to another.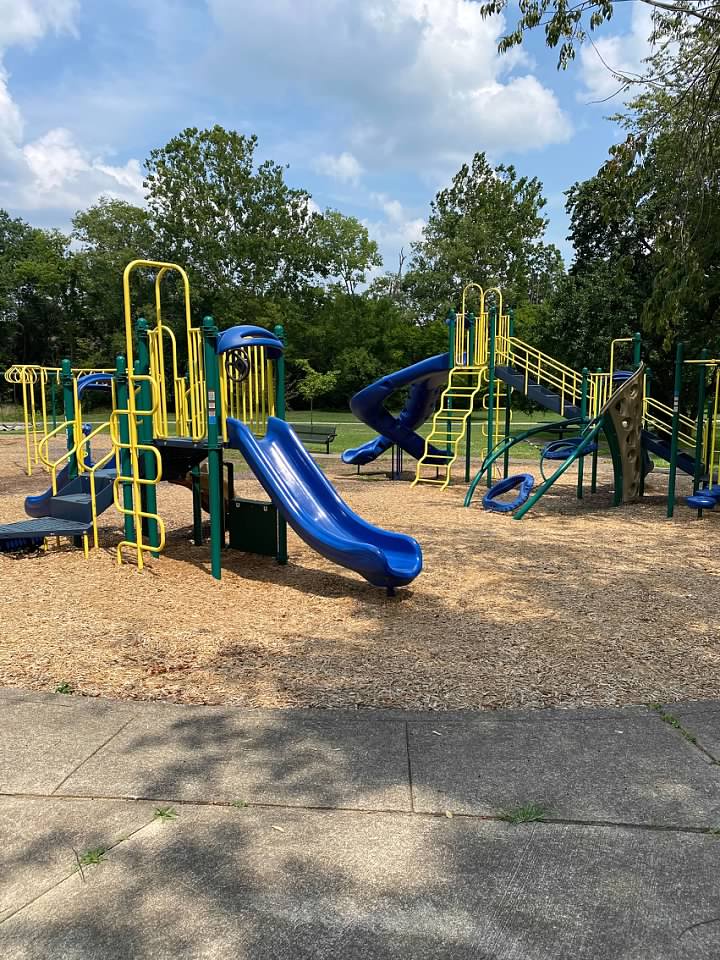 There are swings that include bucket swings as well as multiple regular swings. At this time (2021) there is no adaptive swing at this park. There is mulch under all the equipment. There are a few benches around the playground area where you could sit and relax.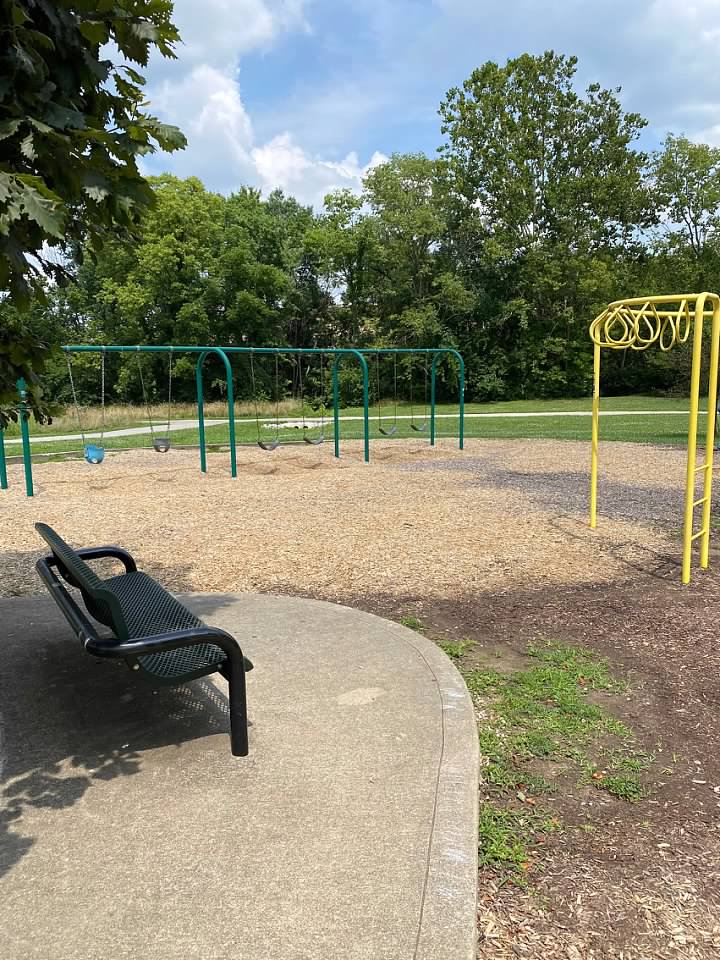 All around the park there is a wonderful paved walking path kids can ride bikes or scooters or or you could take a stroller around. The path is quite a ways and runs along the back side of the park along a creek. You can hear the creek but it's not very accessible to get down to the creek. There is a small walking path that runs in the grass if you want to get off the paved path for a bit.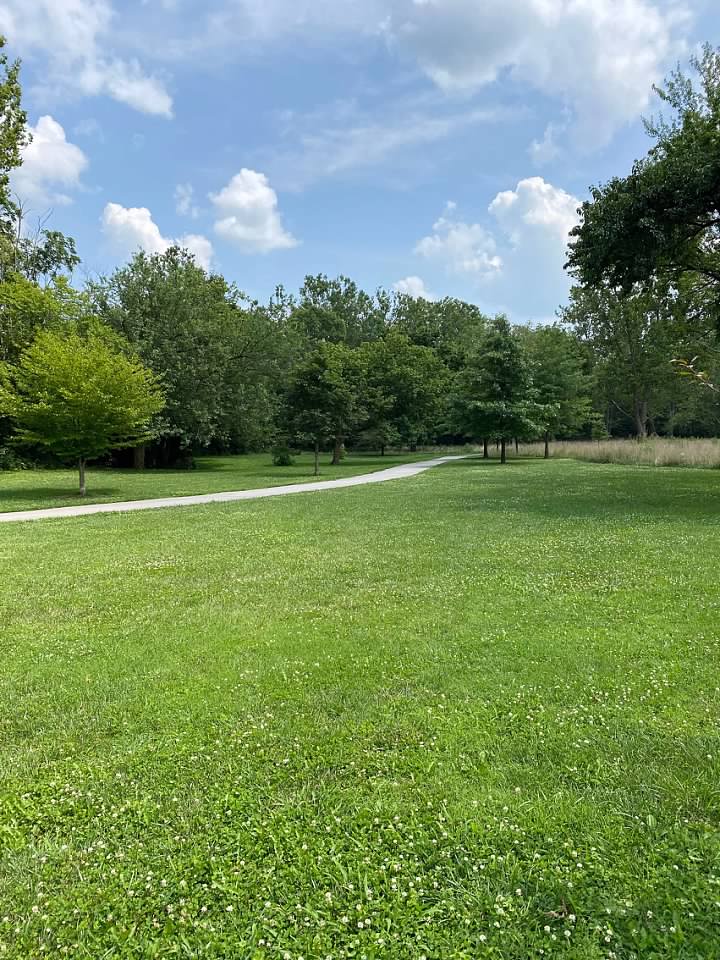 Along with the benches there is a shelter with a few picnic tables, a tennis court, and water fountain there. There are no restrooms at this park. It's not far from the Tates Creek Library on Walden Drive so it would be a fun day out to enjoy the park and the library! If you can't make it to the library no worries – there is a Tiny Library right at the entrance of the park you could check out too!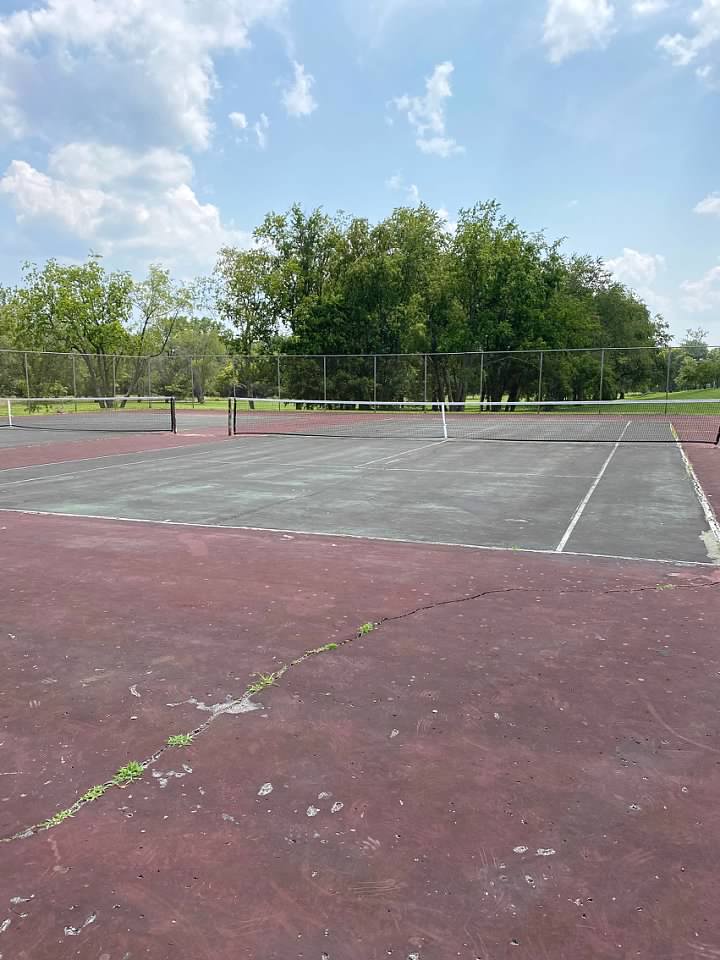 Park Info
Location: 3770 Forest Green Dr. Lexington, KY 40517
Features: Two climbing structures (one tall one smaller), other small pieces of equipment
Swings: 4 traditional, 2 infant buckets
Surface: Mulch
Bathrooms: No
Water fountain: Yes
Shade: Yes, some around the playground and some in the grassy areas surrounding the park.
Shelter: Yes, beside the playground. This shelter is first-come, first-served and can NOT be reserved.
Sports Fields/Courts: Tennis
Walking Trails: Plenty of paved paths around the exterior of the park.
Parking: A small parking area for two cars and street parking available on the street
Check out the Lex Fun 4 Kids Playground and Park Profiles – More to come!