Join Southern Hospitality & Etiquette for two fun mornings at the farm! This unique experience combines farm fun and etiquette for kids Kindergarten – 4th grades.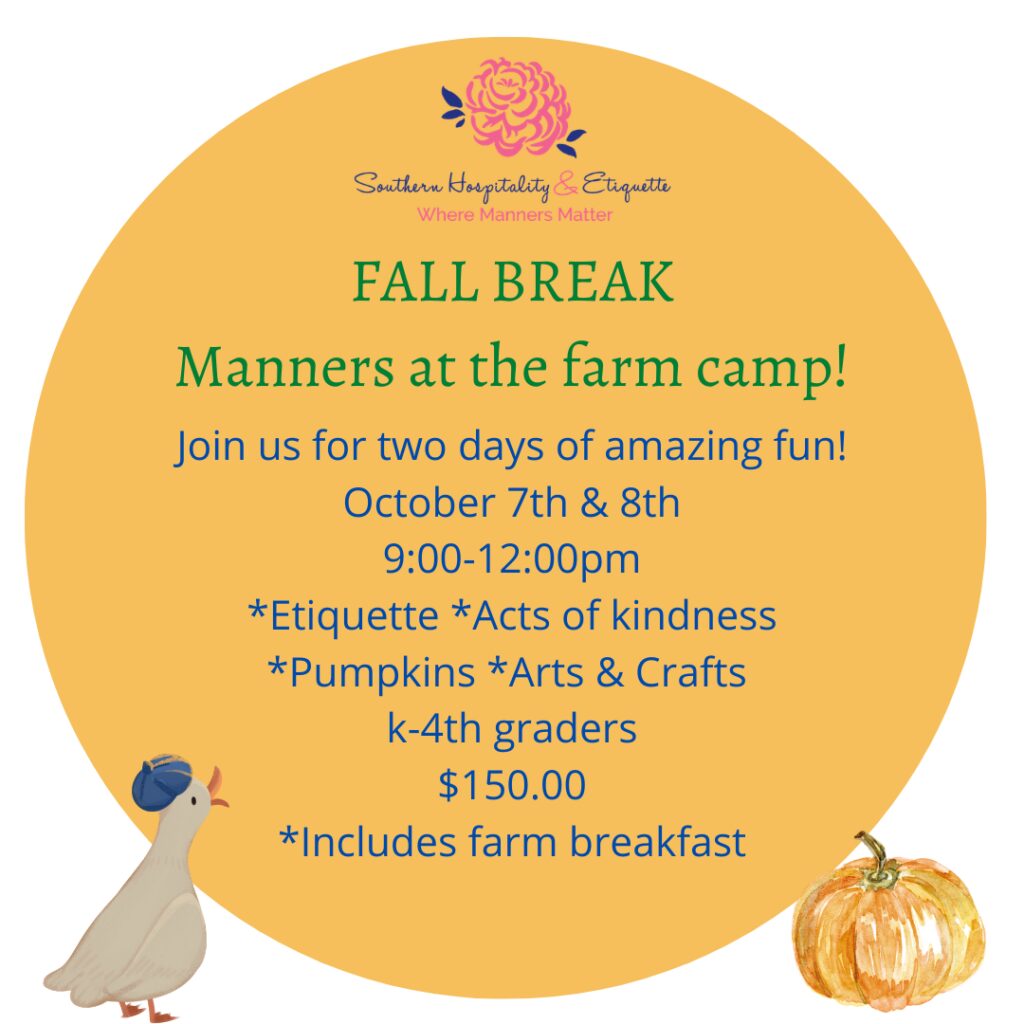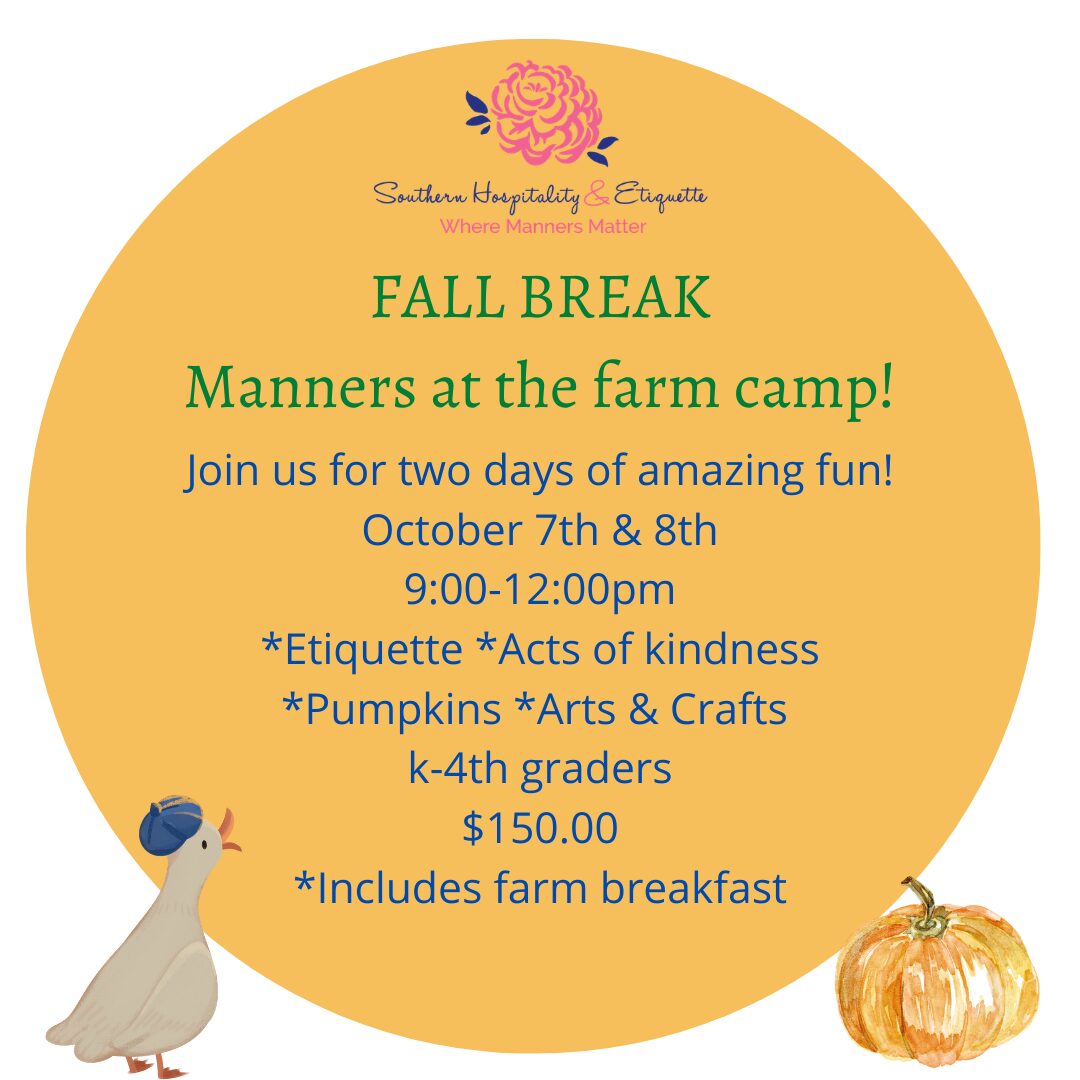 Thursday & Friday October 7th-8th, 2021
9:00am-12:00pm
Registration opens August 1st!
Children will begin their mornings collecting duck eggs and feeding the "girls". After, they will enjoy a sit down farm breakfast under a large oak tree eating their way through table etiquette and manners. Once finished, kids will spend the mornings working on arts and crafts and learning the importance of kindness and respect. This is a fun and educational week designed to create confidence in children.
*Etiquette & Manners
*Arts & Crafts
*Acts of Kindness
*Pumpkin picking and decorating
*And more!
Children K – 4th grades are invited to register.
Children will need rubber boots (these do NOT need to be fancy)!
Daily farm breakfast included!
Camp size is limited.
*I have raised 3 children and understand camps can be financially challenging so if you need to make payments leading up to camp or need extended care, please email Robin Hammond at robinhammond@live.com