Lexington's Hamburg area features so much new development but there is a great park tucked in not far from the hustle and bustle of all the shopping and dining. Pleasant Ridge Park is just off Pleasant Ridge Drive and features a playground, dog pad (.5 acre), grassy areas, and a path that connects to the newly opened Brighton Rail Trail!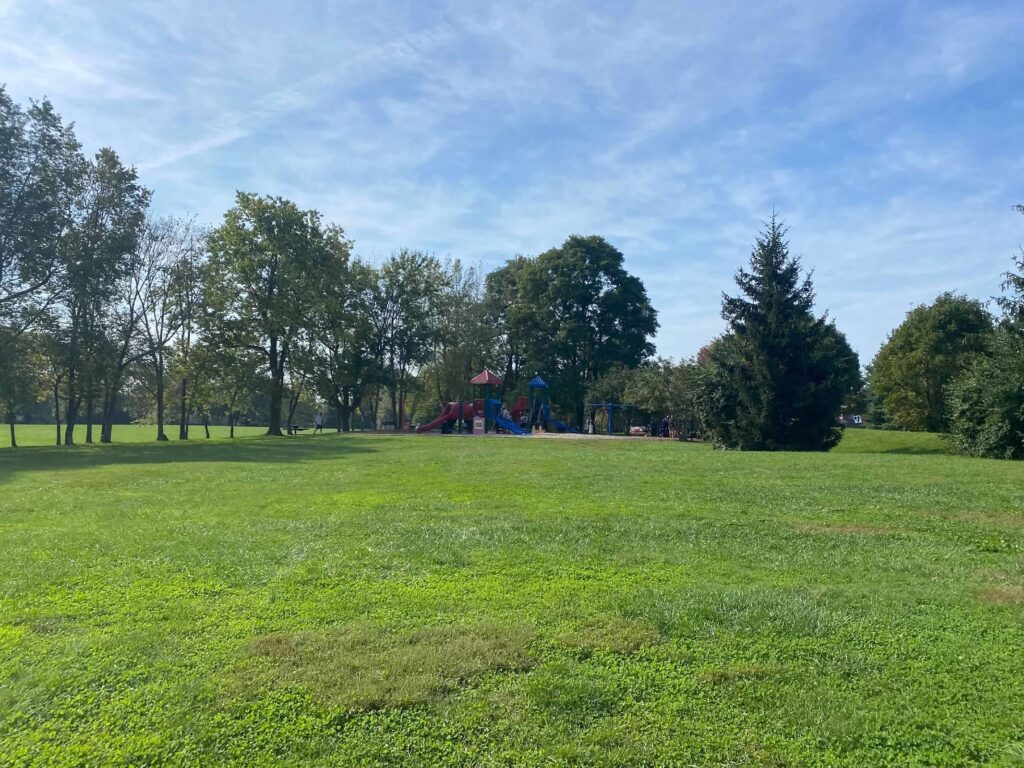 Enjoy greenspace, picnic areas, and of course a fun playground. With room to spread out this is a great space for fun for all ages.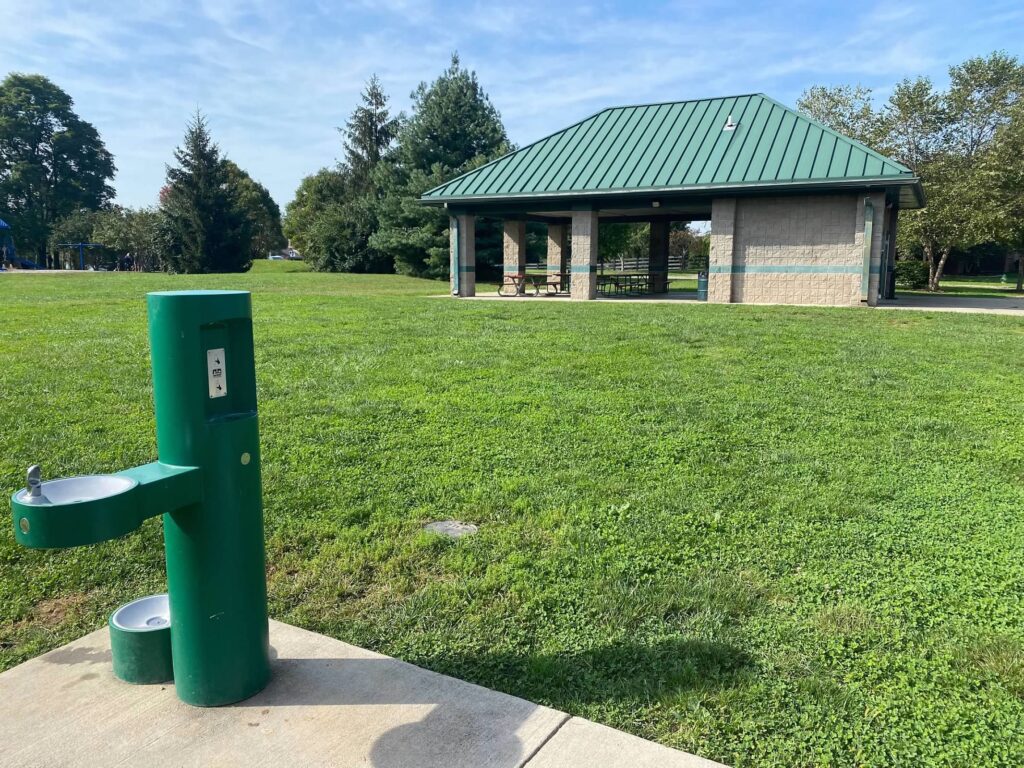 There is a shelter located next to the parking area. You can find restrooms, a water fountain with a dog bowl fountain, and tables.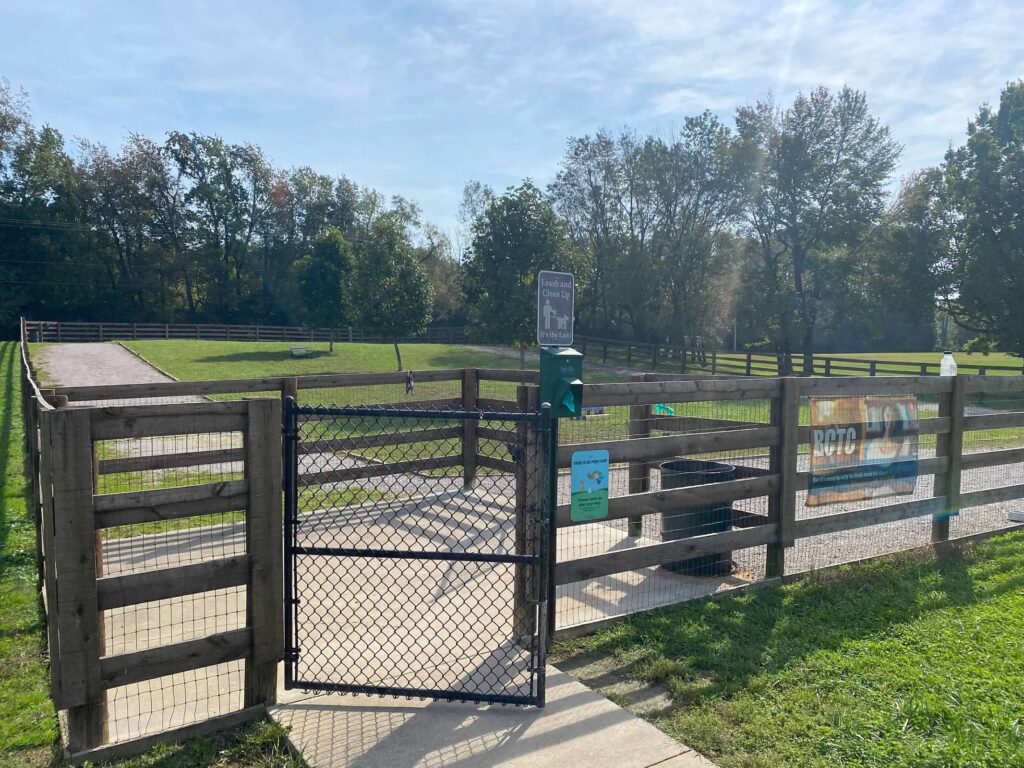 There is a small dog park at Pleasant Ridge Park as well.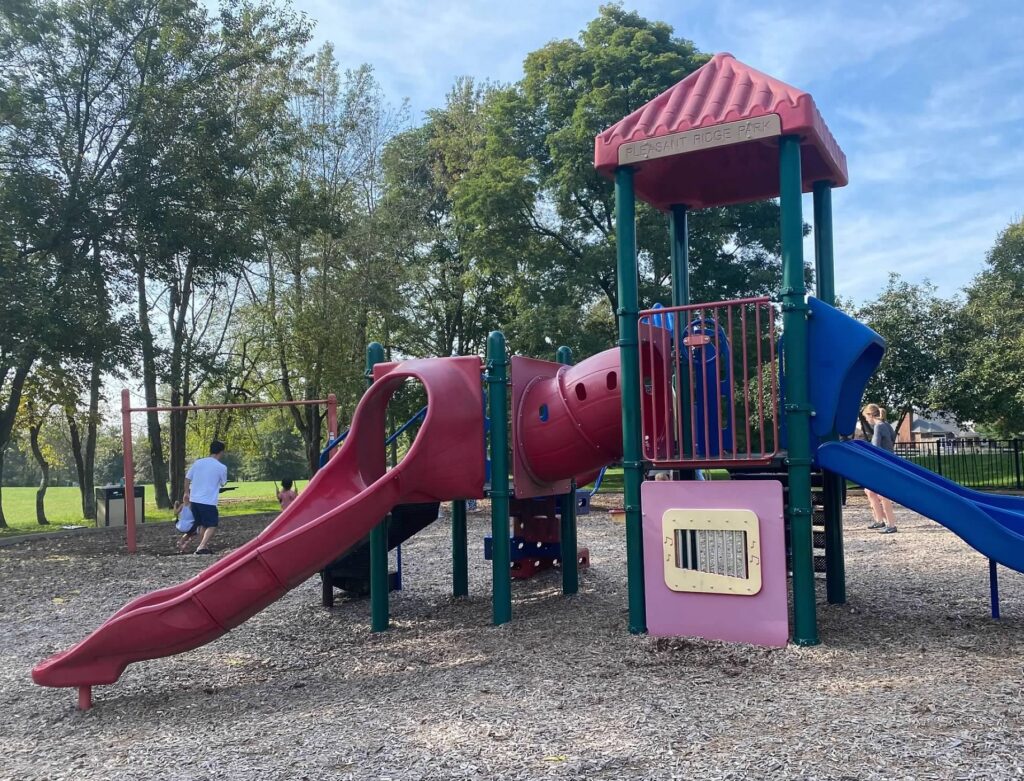 The playground features two climbing features, two regular swings, two bucket swings as well as some additional small pieces of equipment like a see saw.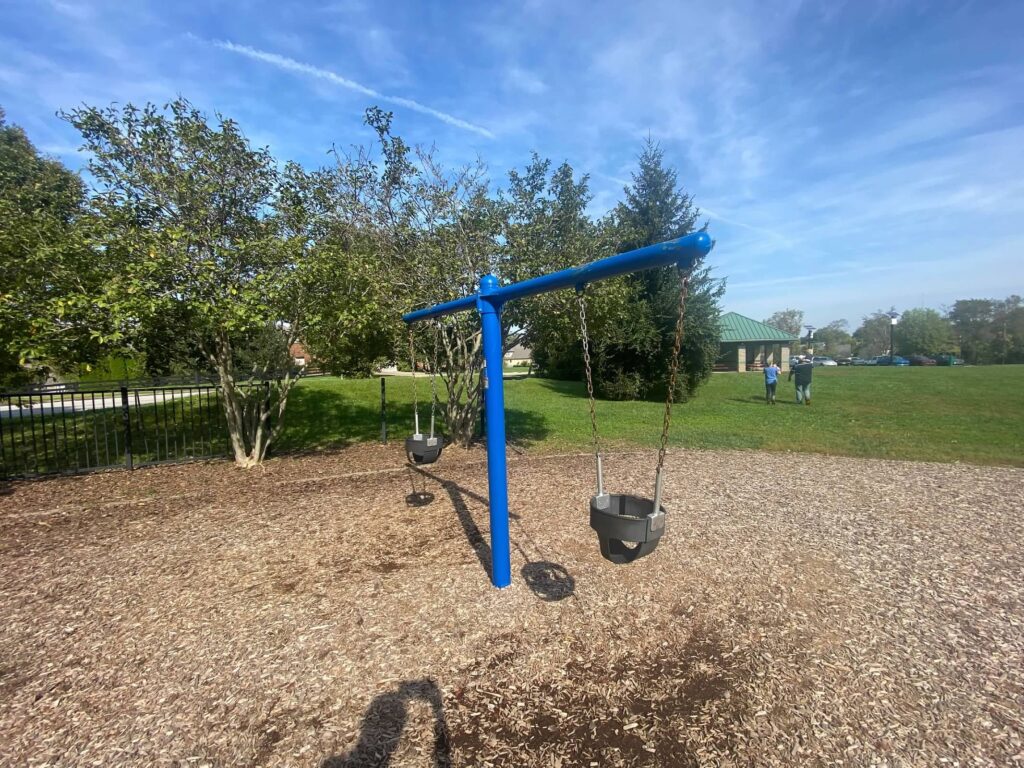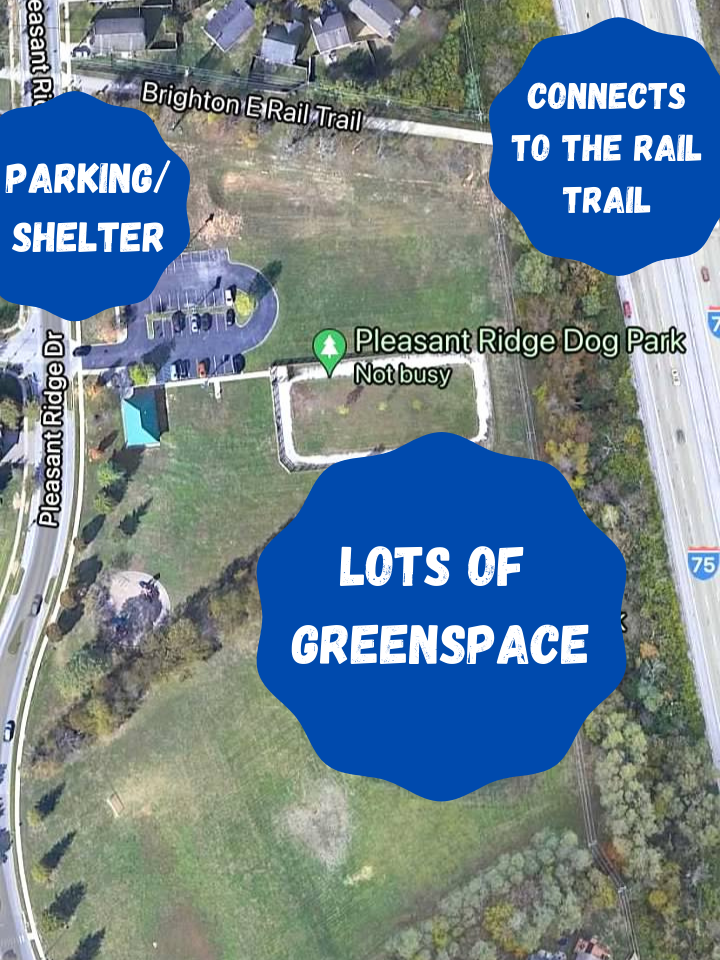 Park Info
Location: 1350 Pleasant Ridge Drive, Lexington, KY 40509
Features: Two climbing structures, swings, see saw
Swings: 2 traditional, 2 infant buckets
Surface: Mulch
Bathrooms: Yes, in the building that is also part shelter
Water fountain: Yes, also features a dog bowl fountain
Shade: Yes, many trees surround the park area and there are picnic tables within the tree line near the playground as well.
Shelter: Yes, beside the playground with picnic tables. This shelter is first-come, first-served and can NOT be reserved.
Sports Fields/Courts: Football fields/soccer fields
Walking Trails: Paved paths around the park that connect to the Brighton Rail Trail
Parking: A parking area for around 30 cars