Where can you find amazing shaved ice this summer in Central KY?  Look no further than LOCO ICE!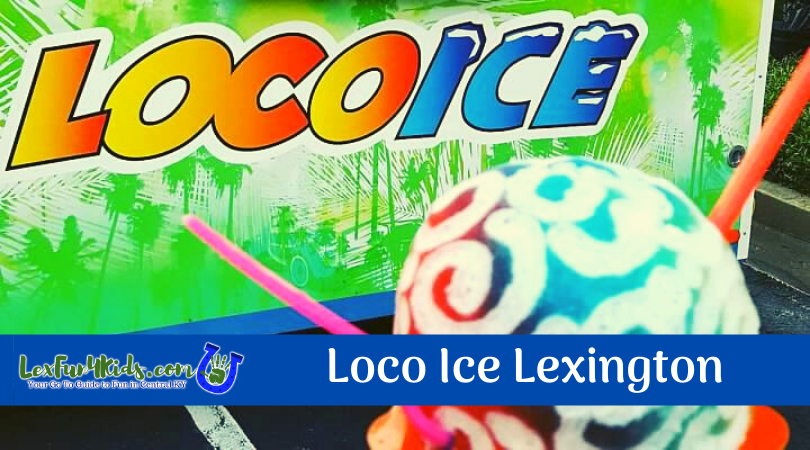 Loco Ice is a local shaved ice spot with two Lexington locations (Hamburg, 1979 Pavillion Way beside Best Buy and in Stonewall Shopping Center on Clays Mill).  They are locally owned and are always a popular spot when they open seasonally for the summer. 
We do Shave Ice "Authentic Hawaiian Style" … We like to go CRAZY with the ice and use natural flavors to go with it. We feature delicious flavors brought directly from Hawaii just to make your shave ice experience one of a kind.
This is not your ordinary shaved ice!  The ice is shaved so fine it's powdery!  You can get a ton of different flavors as well as a 'sno cap' which tastes super yummy!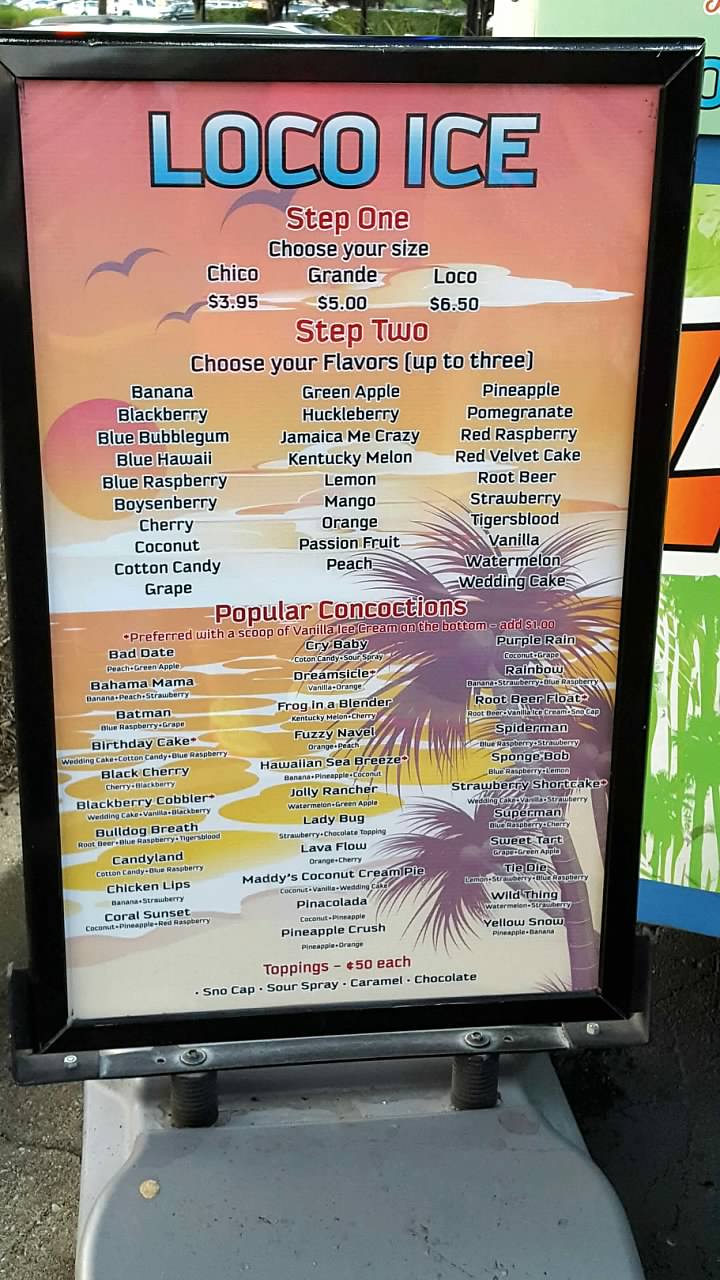 *Price board may not reflect current pricing and flavors
My kids loved watching them make each creation and of course getting to taste it!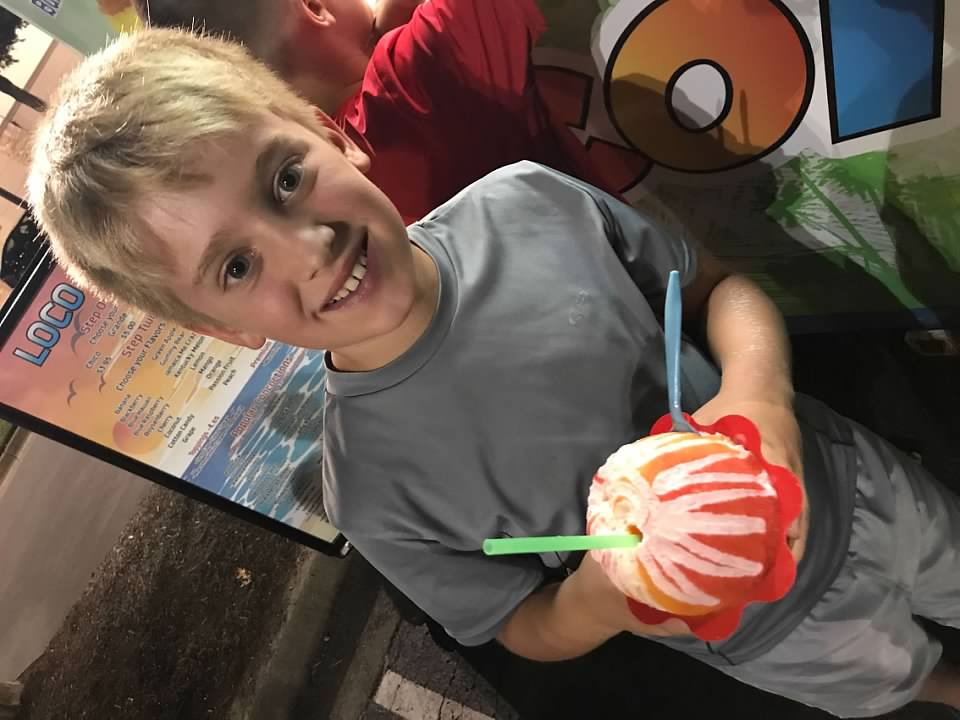 Hours change and they may close due to weather.  Typically it is daily from 1 pm – 8 pm
*Note the Winchester location is not open this year and the Georgetown location is no longer a Loco Ice.