What are some great family hikes in Red River Gorge?  Enjoy this list of 5 kid friendly family hikes that will let you and your family enjoy time together taking in all the beauty of this unique area in Kentucky.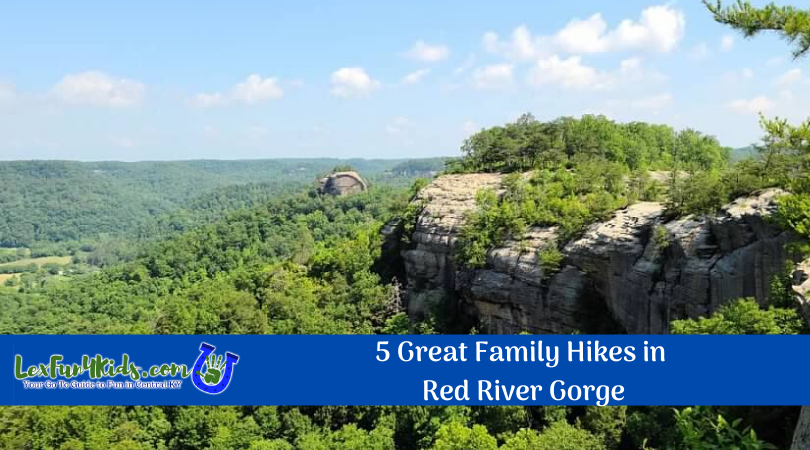 My kids and I have enjoyed quite a few trails in 'The Red' and there are some that are perfect for a shorter family hike or pair a couple for a longer day out.  Of course you can check out a RRG favorite, Miguel's Pizza, before or after for a great lunch or dinner.  The Lex Fun 4 Kids review is below!
---
Tips for hiking with kids!
Pack plenty of water and snacks.  You never want to be unprepared in case your hike lasts longer than you planned.  We always take a cinch sack with extra water as well as some trail mix, peanut butter crackers, fruit leather, or other high protein/healthy snacks.  Practice "Leave No Trace" and be sure to pack out what you pack in.

Map your hike ahead of time.  You can also use a variety of free Hiking/GPS apps like AllTrails, CalTopo, Avenza Maps, or Gaia GPS.

Wear comfortable shoes for a good hike.  Flip flops or slides are great to pack if you want extras for exploring a creek or watering hole but many trails have briers, rocks, and of course creatures so good footwear is recommended.

Plan hikes that offer some 'payout' like a water feature, arch or great view. 

Be patient along the way and allow extra time for slower travel, taking in scenery, or breaks along the way.
---
Rock Bridge/Creation Falls
If you're looking for some water to enjoy as well as a hike this is a perfect trail!  The Rock Bridge Trail Loop is 1.4 miles and also includes Creation Falls.  The trail is named for the 'rock bridge' arch you'll see as you approach the creek.  As you follow the trail along the creek you'll come to the falls.  The falls are great for kids to enjoy and there is plenty of water under the falls for kids to splash in and play.  The creek that runs from the falls is perfect for exploring and finding small fish and crawdads.  Be very careful if you walk near the falls because the rocks get very slippery!  Depending on the rainfall we've had the falls could be flowing a lot or a little.  (See photos below for an example of each)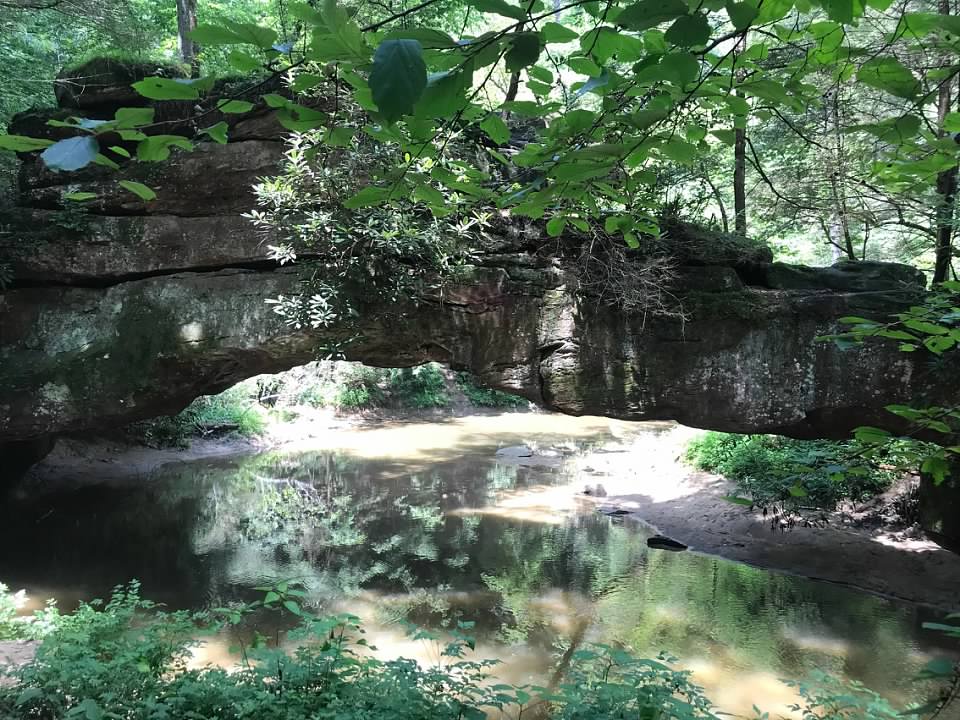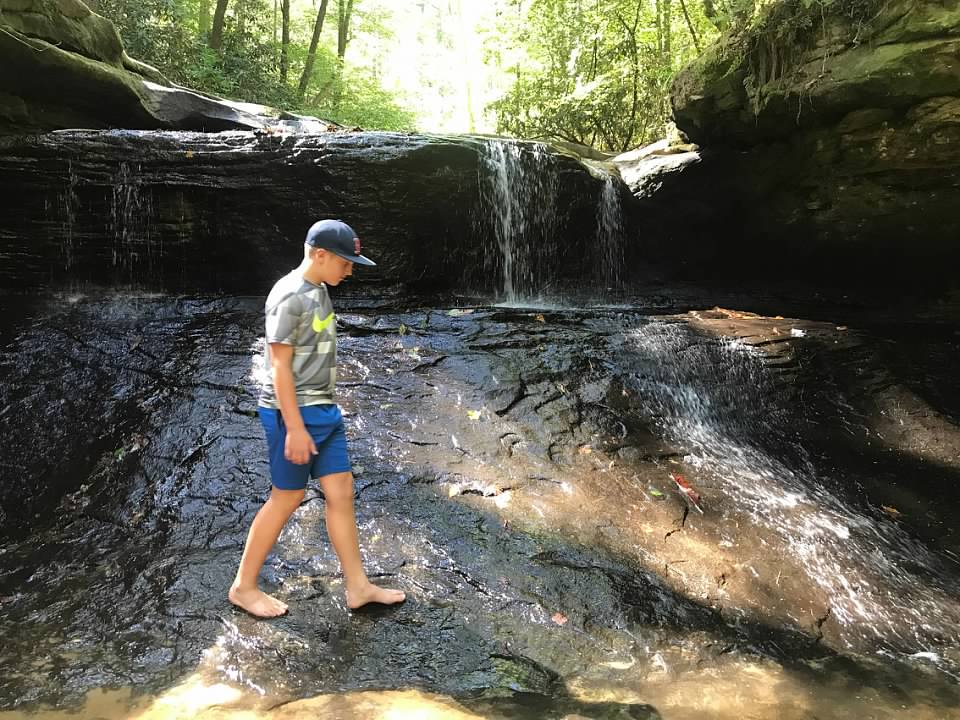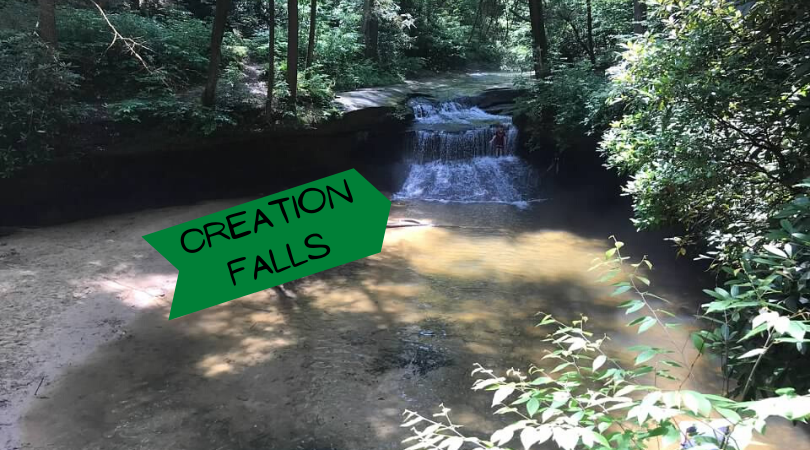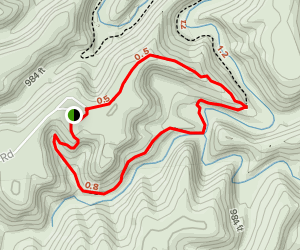 Click HERE for the trail map from AllTrails
---
Sky Bridge
The Sky Bridge Trail is a shorter 0.8 mile trip from a paved parking lot straight out to the arch.  Some of the trail is also paved making it very accessible and easy to manage.  You can choose to hike the whole loop and go above and below the arch or just walk across the top of it if you're not ready for stairs.  There are a lot of stairs that lead to the lower portion of the trail under the arch.  If you do want to do the whole loop you can choose one way if you want to climb stairs (clockwise) and the other if you want to descend them (counter-clockwise).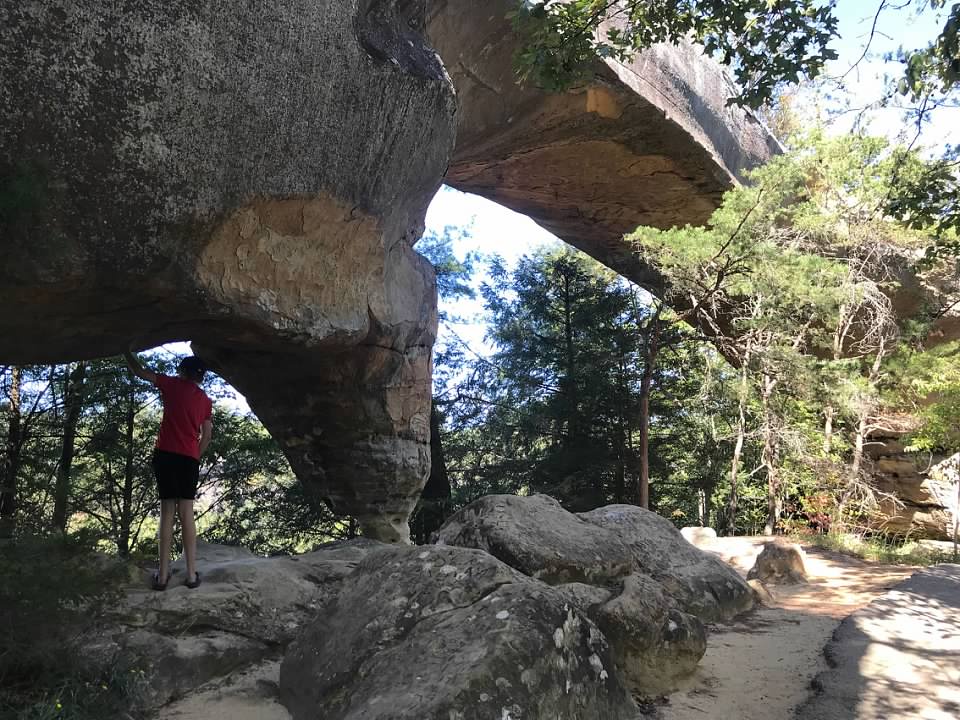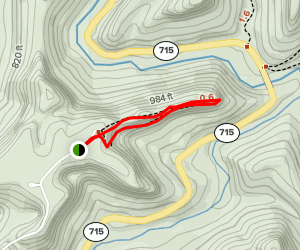 Click HERE for the trail map from AllTrails
---
Chimney Top Trail
Chimney Top Trail is another great family hike that leads to an amazing overlook and is a very easy to navigate path from a nice parking lot out to the lookout.  It's a very popular spot and you may even stumble across a wedding out on the point from time to time.  The trail is just 0.6 miles and has very slight elevation change.  The views are incredible so be sure to have your camera ready.  There are railings at the point but along the way there are still areas where you can get very close to the edge.  Be mindful of your step if you stop to take in the view and be sure to hold hands with little ones who may be tempted to venture too close to the edge.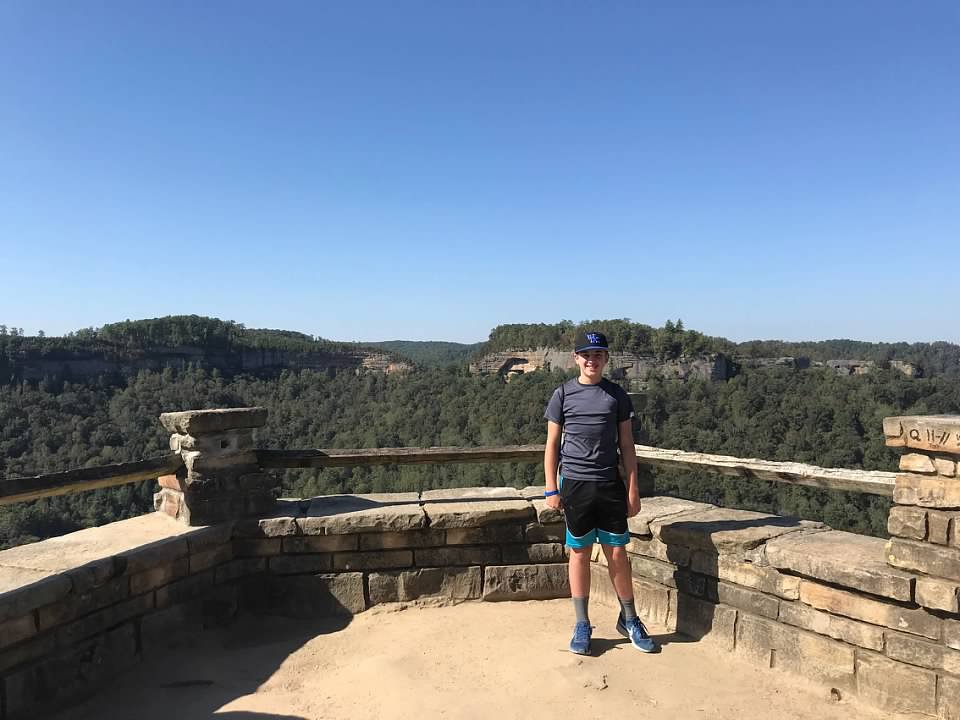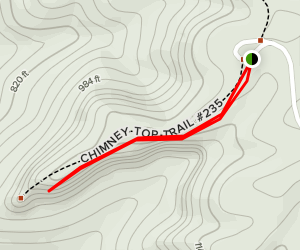 Click HERE for the trail map from AllTrails
---
Auxier Ridge
The Auxier Ridge area features wonderful views of the Gorge as well as special rock features.  You can hike out to the ridge and along to top to see Haystack Rock and Courthouse Rock (pictured below in the distance).  This hike is around 4.4 miles (an out and back hike to the Haystack Rock area) with some uphill climbs along the way.  Once you're at the top there are plenty of spots to stop and enjoy a picnic lunch or just a break to take in the views.  If you're feeling super adventurous and want to add more miles to your hike you can do the Auxier Ridge Loop and see Double Arch while you're there.  You can find that map HERE.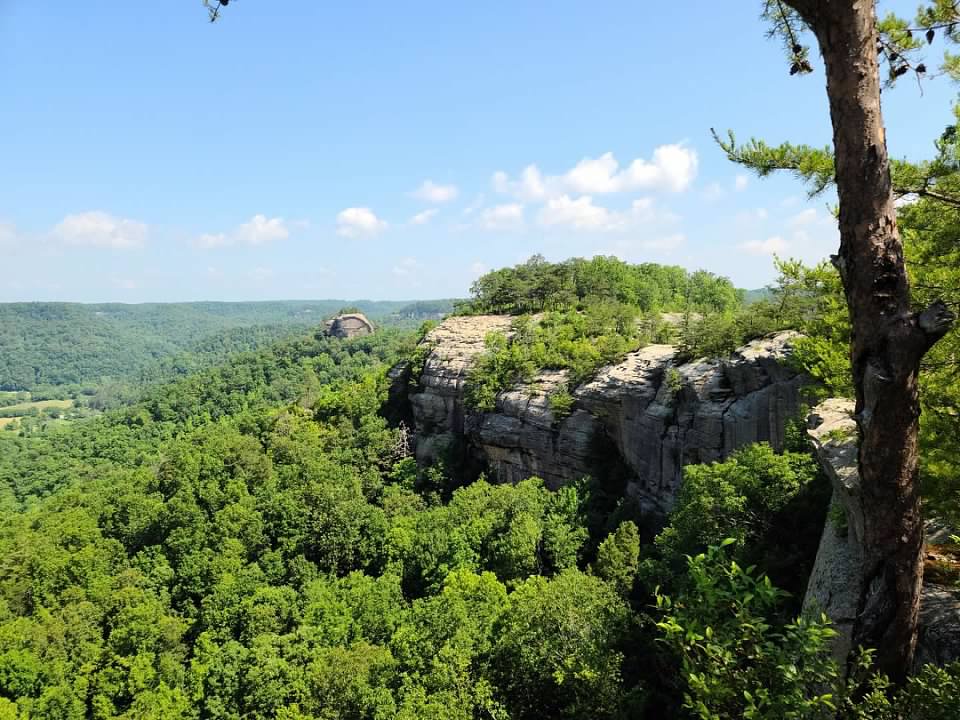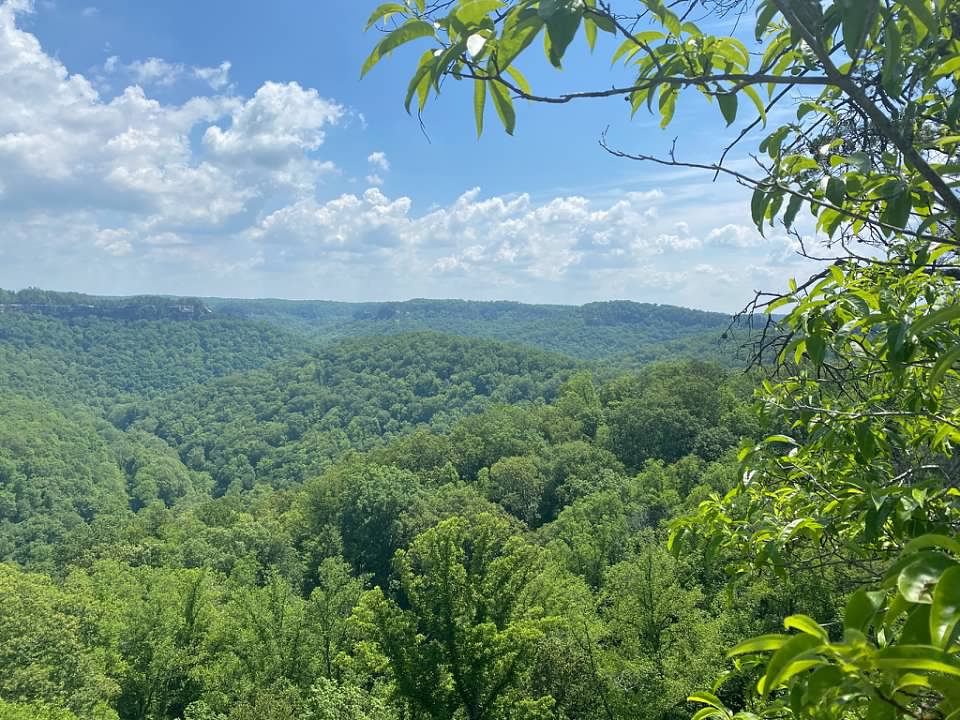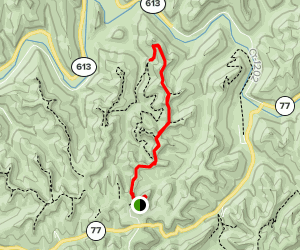 Click HERE for the trail map from AllTrails
---
Grey's Arch Trail
This is a 2.3 mile out and back hike that features some elevation gain.  This is a great trail for taking in the plant life of the gorge as well as enjoying something the Gorge is famous for, arches!  Grey's Arch is one of more than 100 arches in the Gorge.  This arch is large and makes for a perfect place for checking out rock layering and weathering.  If you want to add a challenge you can do the Grey's Arch Loop Trail and add some distance.  The loop is 3.4 miles and a map can be found HERE.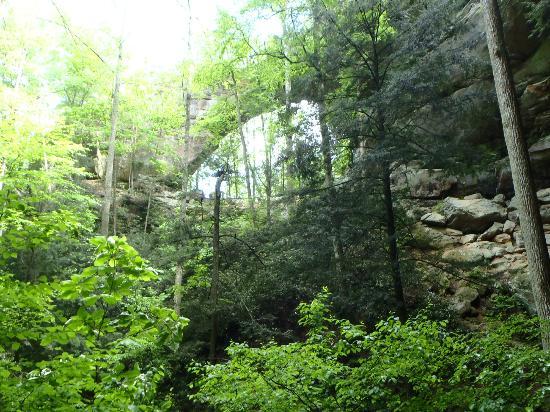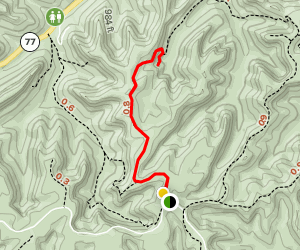 Click HERE for the trail map from AllTrails
---
Be sure to check out the Gladie Visitor Center while you're in the area to learn more about the history of Red River Gorge.  The rangers at the center are happy to answer any questions you may have and the information and displays are very educational.  *6/29/21 UPDATE: Gladie Visitor Center is open, with limited capacity, on weekends. Some Fridays are open. Please call ahead. Red River Gorge and Gladie information: 859-488-1413.
---
Nada Tunnel is a unique one lane tunnel built in the early 1900s for use by a logging company.  It's fun to drive through and enjoy the 900 foot long narrow passage!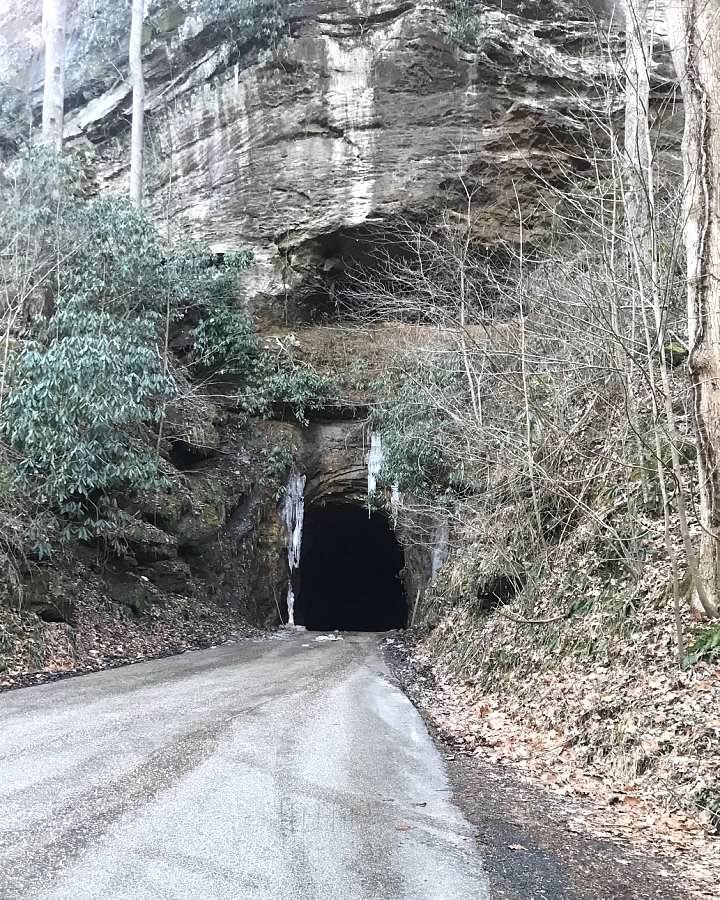 Learn more about the Gorge on the US Forestry Service website