Lake Reba is located in Richmond and offers a variety of activities through Richmond Parks and Recreation. There are paths, a playground, a 75 acre lake, dog park, baseball fields, batting cages and mini golf.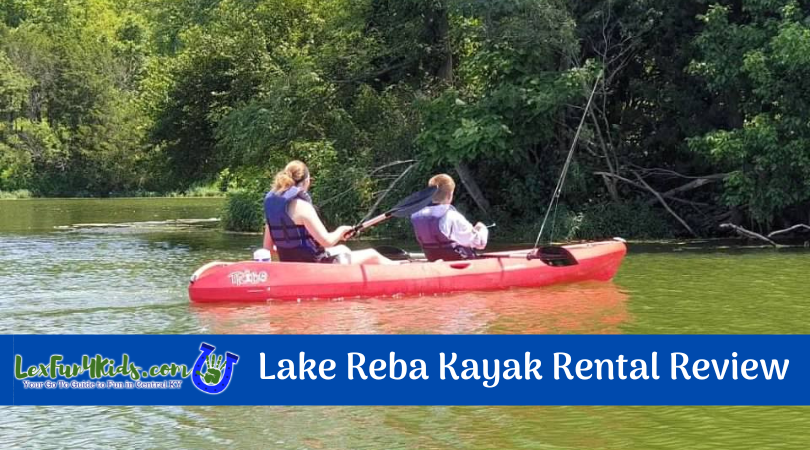 My son and I recently rented a kayak to take out on the lake from Lake Reba Kayak Rentals (Formerly Lake Reba Adventures).  He loves to fish so we grabbed his pole and some bait and headed out for some time on the water.
Lake Reba Kayak Rental has a seasonal kayak rental program set up beside the lake.  You can walk right up and easily find their rental information.  They offer single kayaks or a double for an adult and a child. The rentals are for two hours.  They are part of Red River Adventures which operates rentals at a variety of Kentucky spots.
Hours of Operation:
Friday Noon – 6 pm
Saturday 10 am – 6 pm,
Sunday Noon – 6 pm (subject to weather)
Note: Also open on most holidays.
Call 859-310-4693 or alternate number 606-618-0299 or email
Tandem Kayaks ……………..$40
(seats 2 adults and a child or pet up to 50lbs)
Single-seat Kayaks……….$25
All equipment is provided. Rentals are for 2 hours.
Call 859-310-4693 primary, or alternate 606-618-0299. You can also email adventure@kypaddle.com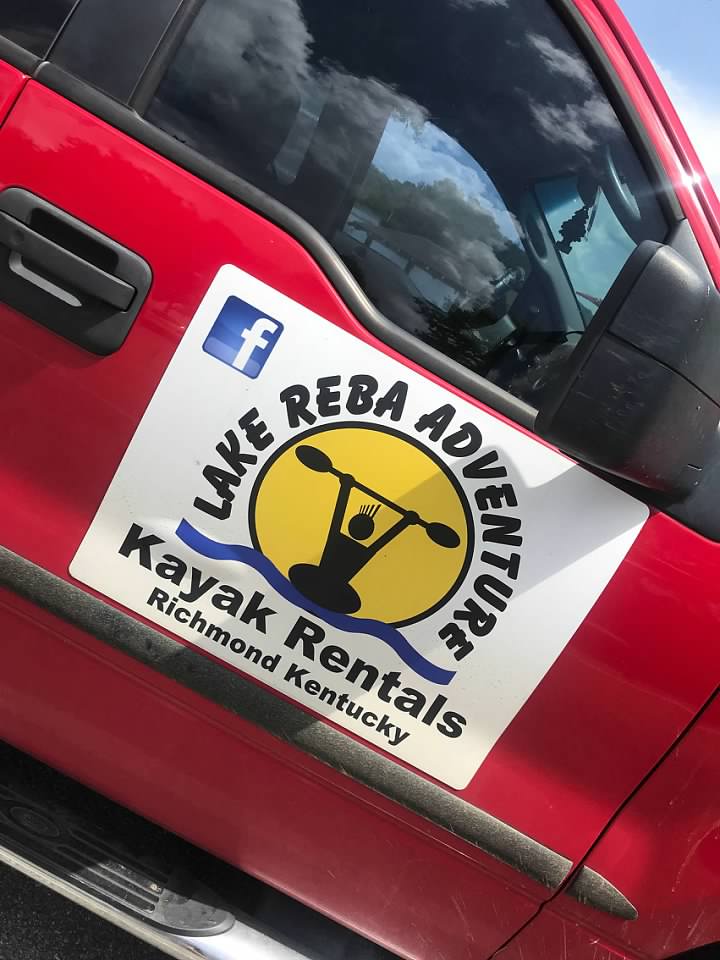 The staffer working was very nice and got us out on the water quickly.  You'll have to fill out a quick waiver and pay the rental fee then they'll suit you up with a life jacket and you can head out.   They have a map of the lake there and will give you some tips about where to go.
We enjoyed fishing near the banks of the lake as well as around the small island near the middle.  There were some ducks we found along the way as well.  I do recommend taking plenty of water, a snack, and lots of sunscreen!