Each fall Fort Boonesborough welcomes families for a special reenactment of the Siege of Fort Boonesborough.  We have attended the Siege and it's always a great way to learn more about the history of our region.  There are demonstrations set up, people in dress from the time period and of course the actual reenactment of the Siege (the reenactment only lasts about 20 minutes but the fun goes on all day).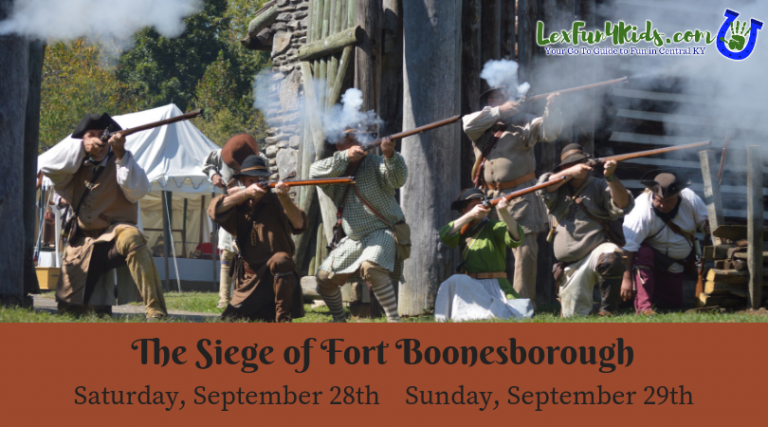 Saturday and Sunday – The Battle Reenactment is approximately 2:00 P.M. each day.  There is also a night battle Saturday at dusk.
Come early and spend the day learning about 18th century life in Kentucky. See a Living History Event including militia and settlers' camps, Native American Village, merchants, traders, food, music and more. Visit the Museum Store and 18th century Transylvania Store.
Check out all the fun we had at the Siege!  My son has become friends with some of the participants and now gets to participate in area living history events.
This event is free with regular paid admission to the fort.  ($8.00 adults, $5.00 kids)
Free shuttle service available if parking on 388 (across from the swimming pool).
Check out the fun in this video from Richmond Tourism
For more information about Fort Boonesborough CLICK HERE