Over two hundred years ago Lexington and the surrounding Bluegrass was a woodland paradise for pioneers seeking freedom and land of their own. William McConnell and a group of explorers were camping down by the Springs when word came of the Battle of Lexington and the start of the Revolutionary War. In honor of that event, the explorers decided to name our community Lexington, and did so in 1775 when the town was founded.
Enjoy celebrating Lexington's history at the Annual McConnell Springs FREE Founders' Day event!
Review
My son and I went out for the 2017 event and we had such a fun time exploring all the events going on! He loved the tomahawk throw, got the chance to shoot with a bow and arrow, played games, saw great artifacts and crafts and enjoyed seeing various 'camps' set up recreating what life was like in the late 1700s.
When you arrive there are activities in the visitor's center, music, food for purchase and even more just at the front of the center. As you walk through McConnell Springs you'll see 'camps' set up that are showing how life was like in the 1700s. You can see and touch goods that are recreations of items they would have made and used during their time as pioneers exploring and building their lives in Central KY.
There are games to try and even a bow and arrow and tomahawk throw. My son spent much of his time there! It's a great way to experience history right here locally! You can stay for just a little or spend the day. There are picnic tables you can use if you choose to pack a lunch. Parking and admission is FREE!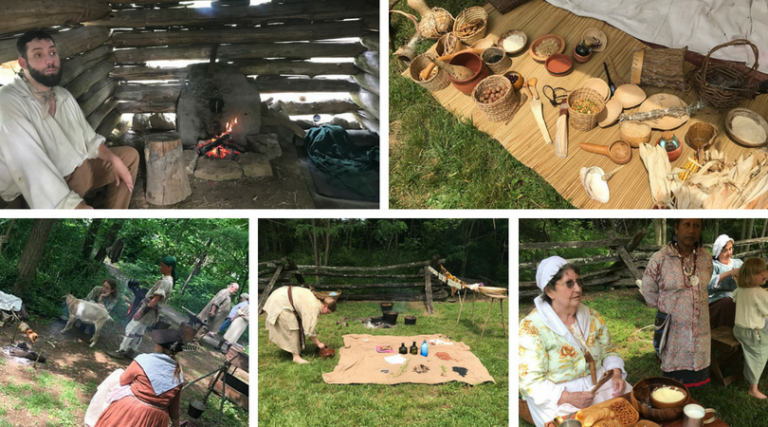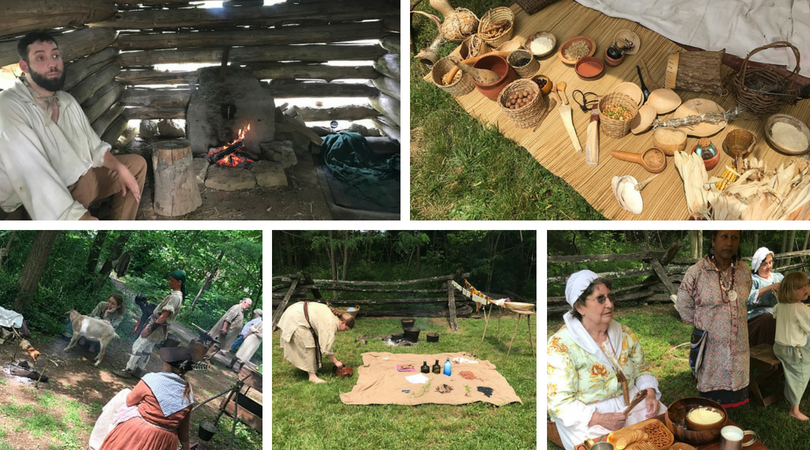 May 20, 2023
10 am – 4 pm
FREE
Celebrate Lexington's official "birthday" at the annual Founders' Day celebration and experience frontier life of 1775 for yourself. Concessions are available on-site with proceeds benefiting McConnell Springs programs.
Activities for the day include:
Traditional live music and dance;
Guided tours of the park's 27 acres of woodland trails;
Colonial crafts such as woodworking, quilt making, weaving and gun-smithing;
Exhibits of colonial tools and Indian artifacts;
Demonstrations of pioneer cooking and blacksmithing;
A special frontier living history area around the primitive log cabin; and
Children's activities to include bow & arrow, tomahawk throw, pioneer kids toys and games.
This free event will be held rain or shine. Sunscreen, rain gear and insect repellent may be needed. Visitors taking guided tours are encouraged to wear hiking shoes.