There are lots of great pumpkin patches and fall festivals in the area but if you're in the mood to be spooked check out these great events!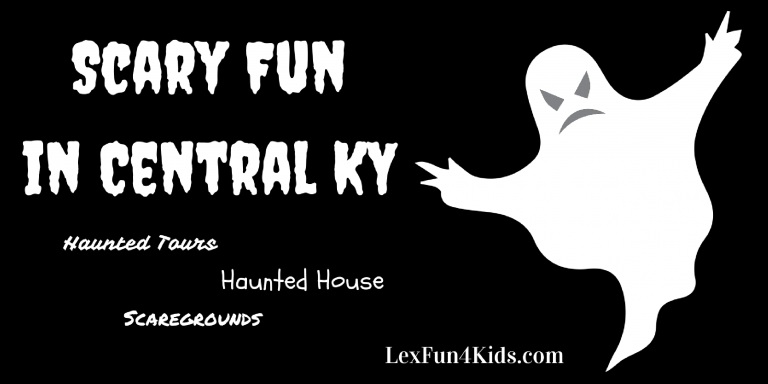 Open September 23 – 25, 29, 30
Open Thursdays – Sundays in October 2022 also October 26 and 31.
Buy tickets online *limited number available each night
Fright Nights KY on S. Broadway (Moved from Jacobson Park)
Open Thursdays – Sundays starting September 23, 2022 through October 31.  *Open Monday 10/31
Fright Nights has moved to a brand new location at 1209 E New Circle Rd, Suite 190 in Lexington.
Experience their full-contact indoor and outdoor attractions that will empty your adrenaline reserves and erase every ounce of your courage.  From disorienting chambers that are one wrong step away from chaotic capture challenges to twisted corridors dripping with demented creatures to doomsday dungeons filled with deranged doctors, prepare for your most intense fears to be frenetically flooded this September and October 2022 at Fright Nights Kentucky.
Field of Horror at Devine's Corn Maze and Pumpkin Patch
October 22 – 29, 2022
Starts at dark (approx. 7:30 pm)
Come the weekend of Halloween, if you dare! Your nightmares come alive. Get lost in the dark with the rustling corn and watch around every corner! Children of the Corn, Jason, Freddy, Pin Head, Saw, Exorcist, and many more may be waiting!!! Trick or Treat with us Halloween weekend.
AutumnFest at Bi-Water Farm

Daily September 10 through October 31, 2022
Bi-Water Farm has a Spooky House and a Haunted Mine that are great for little ones wanting some spooky fun but not too much of a scare!
Spirit Strolls at Shaker Village
Every Friday & Saturday through October 29 (Starts September 2, 2022) | 5:30 pm & 7:00 pm
Join our interpretive team for this "spirited" program that explores some of Pleasant Hill's darker and more macabre moments.  Your guided stroll will begin in front of the 1839 Trustees' Office, where lanterns will be distributed for those tours occurring after dark. As you walk along the historic turnpike, you will hear a selection of journal entries and stories, preserved from the Shakers of Pleasant Hill, that will be sure to send a tingle down your spine.  Your journey will end at the 1811 Shaker Cemetery, where you will learn more about the burial traditions of this now departed community.  This program is recommended for ages 12 and up, and all minors must be accompanied by an adult.  Purchase tickets online.
---
Check out more fall fun on Lex Fun 4 Kids!