The Kentucky Children's Garden is a great family fun spot in Lexington!  Built beside the Arboretum, State Garden of Kentucky, the KCG features great areas to explore for all ages.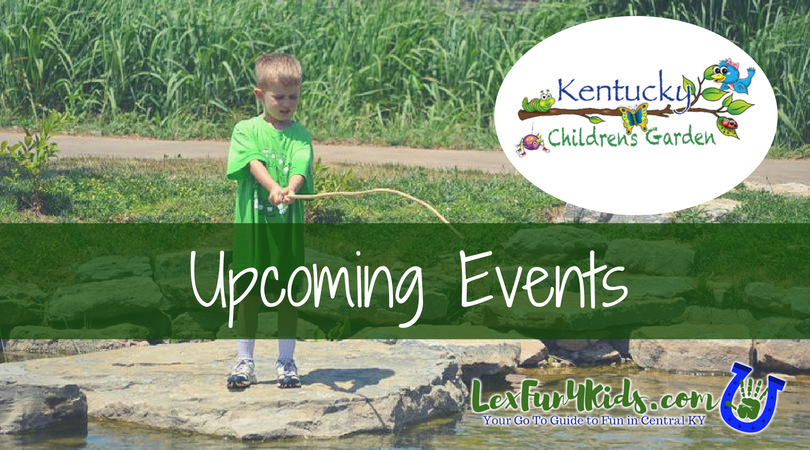 Safety Guidelines
Visitors (ALL AGES) who ARE NOT VACCINATED:
Must wear a mask (or a cover over mouth and nose) when you are outdoors and cannot maintain 6 feet of distance from others.
Must wear a mask (or a cover over mouth and nose) when you are inside the Visitor Center.
PARENTS, you are responsible for enforcing these requirements.
Stay home and do not visit if you are sick or display COVID-19 symptoms such as fever, dry couch, or tiredness.
Stay home and do not visit if you have been exposed to someone who had COVID-19 in the past two weeks.
Please respect others who are practicing social distancing while you are at The Arboretum and in the KCG.
Admission
Purchased in the Visitor Center
$3  individual (children under 2 years receive FREE admission)
$10 family/household daily pass (up to 5 people)
$90 season membership (up to 5 people per visit)
Arboretum Friends receive 10% discount on a season membership! Must show current Friends card to receive discount.
Hours
July 1, 2021 – October 31, 2021
Tuesday – Saturday 10 am – 5 pm
*Tickets will be sold beginning at 9 am at the Visitor's Center (garden does not open until 10 am) and tickets will stop being sold daily at 4 pm.
For your safety, The Arboretum closes during inclement weather or if we see lightning or hear thunder. Hours of operation are subject to change without notice.
Train Hours
Daily: 11:30 am-12:30 pm; 1:30 – 2:30 pm; and 3:30 – 4:30pm.
---
Daily Events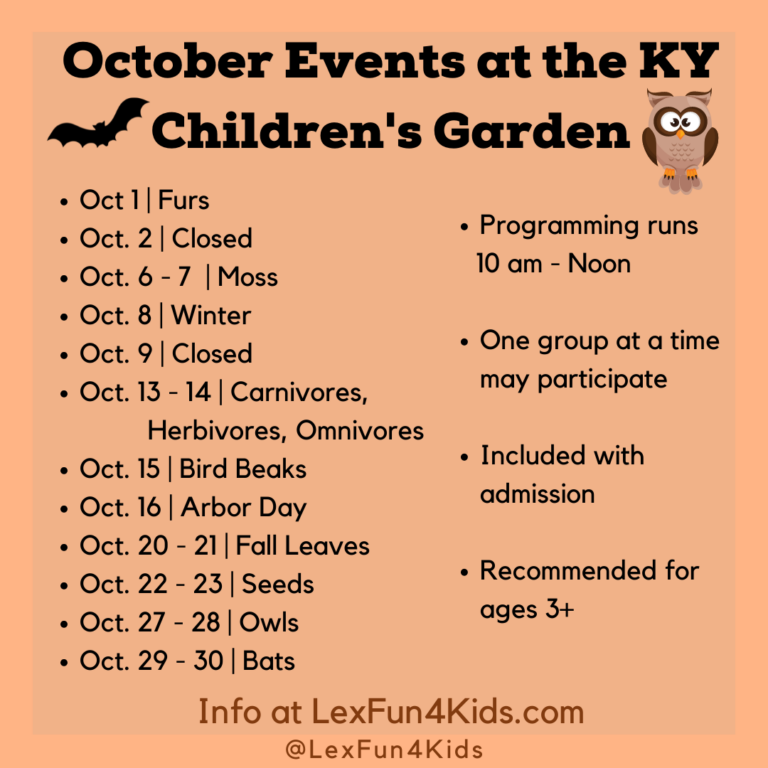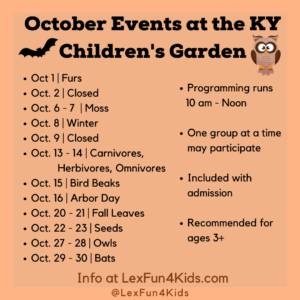 Programming will run from 10 am – 12 noon
One group at a time may participate
Each program aims to deliver a fun and engaging way for children and their families to get to know the children's garden better. On weekdays, our programs focus on topics such as 'Trees of the Garden' or 'Pond Life'. On weekends, we garden!  Weekday programs may include a variety of activities such as exploring the garden, reading a book, or working on a craft, to name a few. Weekend gardening programs typically begin with a hands-on planting project, followed by harvesting and tasting produce, and end with planting a seed to take home.
Recommended for ages 3+
Free Admission Days (*Watch for 2022 Dates)
Arbor Day
Addie's Day
---
The Kentucky Children's Garden is a safe 1.85 acre outdoor learning environment designed to help children 2-10 years old discover plants and the environment.
There's an integrated combination of various "child-scaled" theme gardens and garden-like elements for experiential play: gardens planted and maintained by children, a small amphitheater for presentations, interactive educational exhibits, inter-connecting paths and comfortable benches.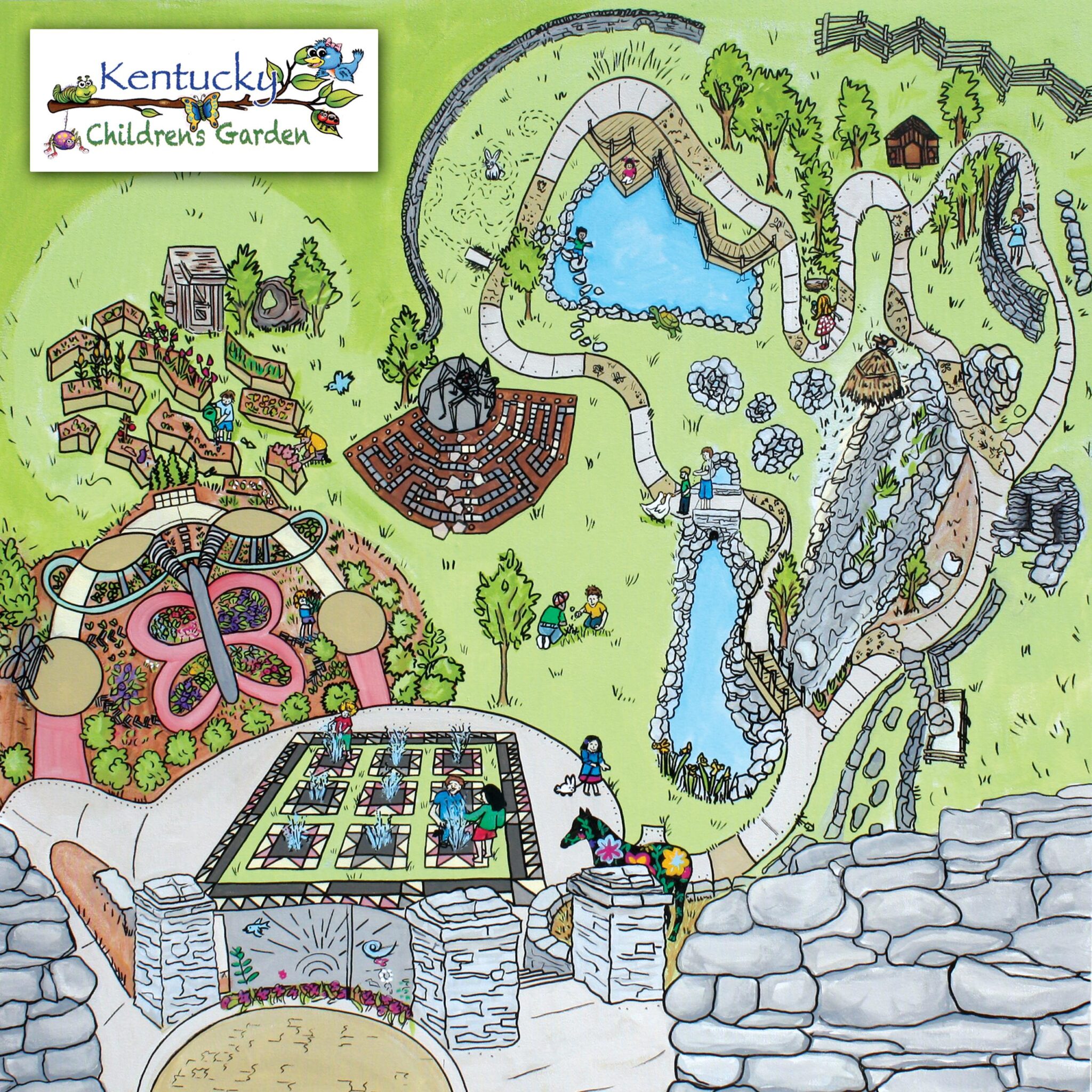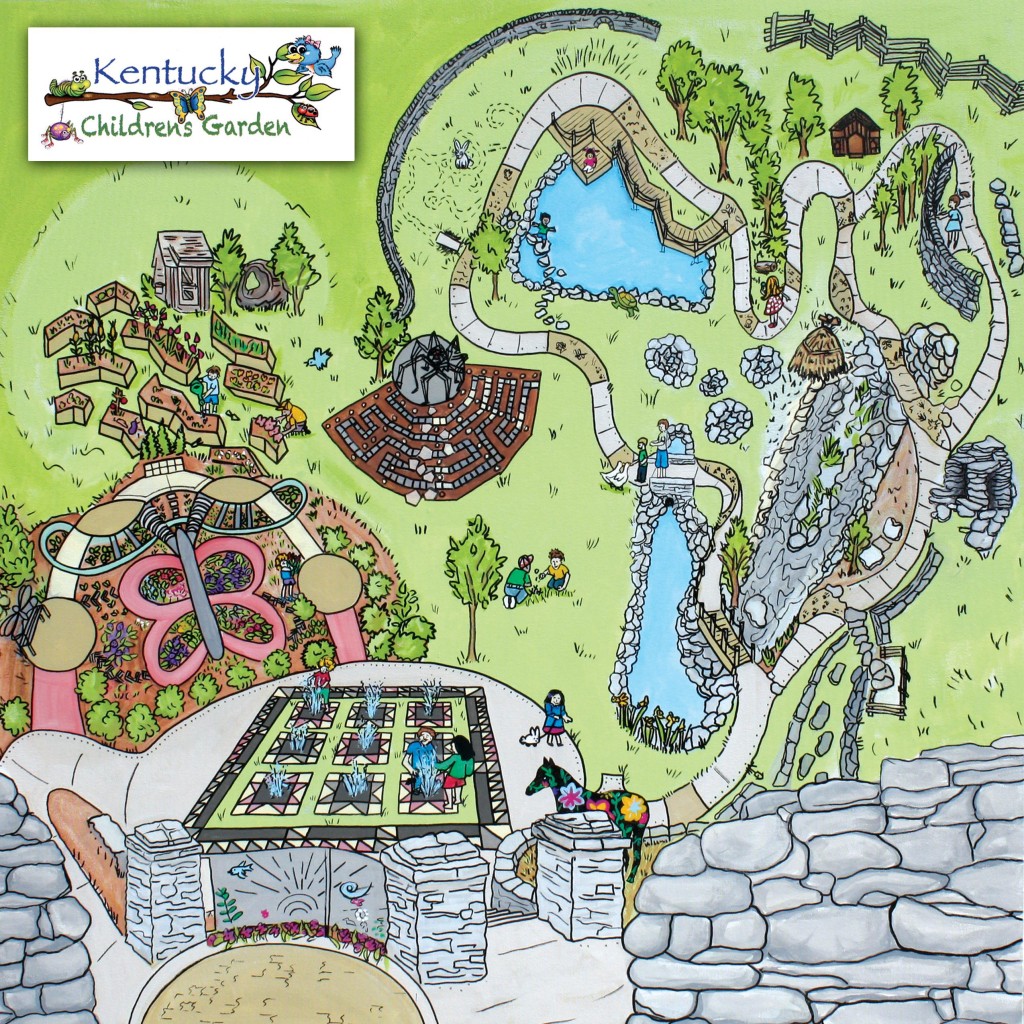 My family has enjoyed a family membership for many years and we've enjoyed many spring, summer, and fall days at the garden.  The programming offered each day is always a fun way to enjoy some learning along with the fun.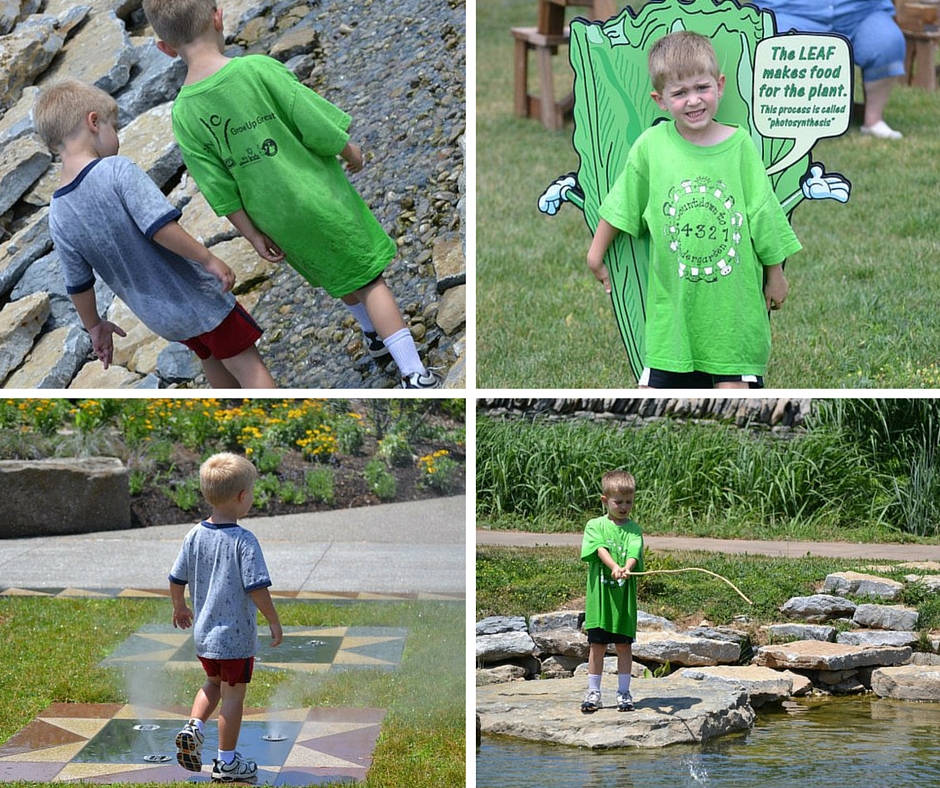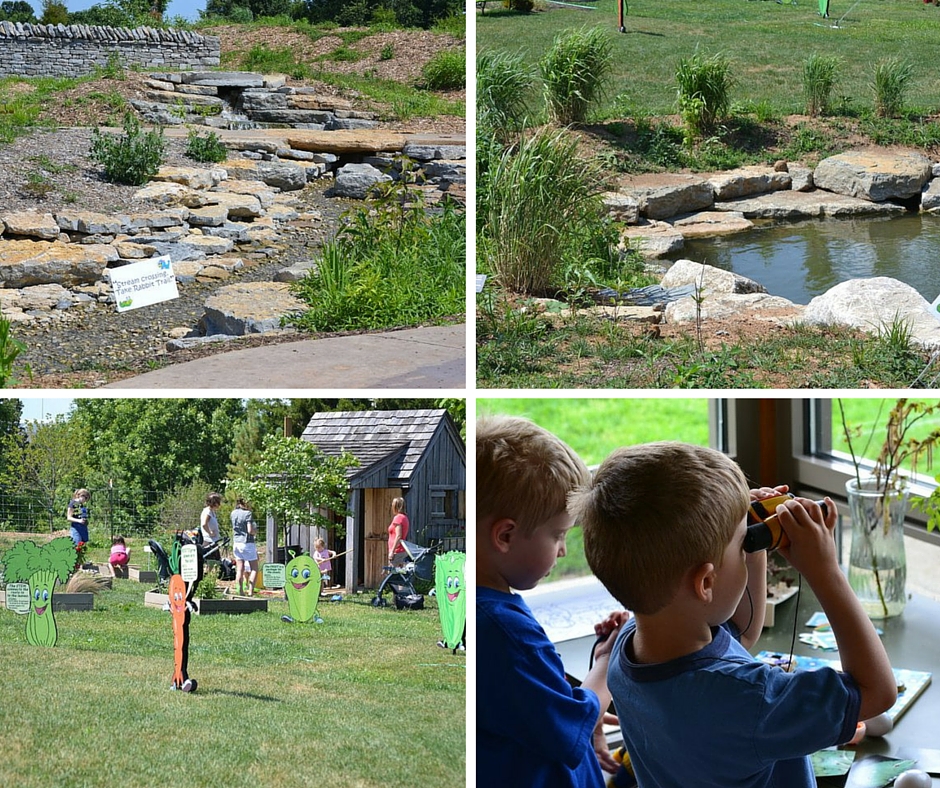 Review
Our Lex Fun Writer, Katie, has a great review for you if you're planning a trip!
The Kentucky Children's Garden at the Arboretum is one of our favorite Lexington outdoor spots. Every year, we ask the grandparents for a season pass for Christmas, and my kids are so ready to visit when the gates open in March. This garden is a special place where kids can be kids, interact with nature, and enjoy being outside in a beautiful, safe space.
During the summer season, the garden is open from 10 am-5 pm, Wednesday through Saturday and 1 pm-5 pm on Sundays. (Check the website for March-May and September-October days as they are more limited.) Admission is $3 per person or $10 for a family of five. If you fall in love with the garden as we have, a season pass is worth considering for $90.
When you arrive at the Arboretum, you will see the Visitor's Center but the Children's Garden is just to the left of that around a walkway.  There is a ticket booth at the entrance to the Children's Garden. (For Summer 2021 get tickets in the Visitor's Center)  When you enter the gates, you're greeted by beautiful flowers and plants native to Kentucky. At the very front of the garden, you'll find spray misters and a butterfly garden. This is a great place to come back to and cool off occasionally, and there are benches where the grownups can take a break.
Just behind the butterfly garden, you'll see the raised beds of the fruit and vegetable garden. This is a great place for children to begin to understand where their food comes from. If you visit several times during the season, it's exciting to see how the plants are growing and changing.
Beyond the garden is the train exhibit. If you have a train enthusiast or a Thomas fan in your group, have a seat on the benches and get comfortable. You'll be here for a while! The kids really enjoy watching Thomas, Percy, and friends move through the upper and lower railroads. The train only runs for a few hours per day. So, plan accordingly. (Train runs from 11 am-12 pm (except on Sundays), 1:30-2:30 and 3:30-4:30). *Train schedules are subject to change
As you move further into the garden, you'll find a dirt digging pit, a spider labyrinth, and a "fishing" pond with a boat. It's refreshing to see how much time young children can spend digging and hoping to catch a fish with a pole that doesn't actually have a hook. Hours of fun for all! As the season goes on, a maze of grasses and tall plants grows just behind the boat area. My kids get a real thrill heading into the maze where the plants are much taller than they are, and I listen for the squeals of delight as they find their way through the challenge.
In the very back of the garden, there is a cabin with old fashioned tools and kitchen items. It's a sandy mess, but is a great place to sit in the shade and watch their imaginations at work. Just last week, I was served a delightful pot of sand soup in that very spot.
In the structure with a red roof and a water wheel, children gather for activities and story time.   The staff members at the garden are absolutely lovely and very talented. They all have such a natural way with children and explain important concepts in a kid-friendly way. Each staff member is open to answering questions and offering information as you move through the garden. They are truly exceptional.
Finally – the creek! This is generally our last stop. It's the perfect place to cool off and wash off the dirt, sand, and grime from the day. The creek is a crowd favorite and children generally want to spend plenty of time here. So, head this way before everyone is exhausted and ready to have a meltdown. You'll be glad you saved extra time for this splashy activity! Children must wear shoes in the creek. I advise a water shoe with tread if you have them. We've found that these shoes give a good grip on the wet stones, but dry quickly. Flip flops and crocs will work, but tend to lead to more falls and tumbles.
Important Tips

1. Bring a change of clothes, a towel and a plastic bag for the ride home.
More than likely, you'll leave with a wet, muddy, and exhausted child. We head to the restroom building near the front entrance, dry off with a beach towel, and change them into clean, dry clothes before getting in the car. We throw wet, dirty clothes in the plastic bag, and everyone feels better!
2. Bring sunscreen, hand sanitizer, and bug spray with you.
3. No food is allowed in the garden.
We often pack sandwiches and take a lunch break during the day. However, no food is allowed in the children's garden. They ask that you exit the garden and eat near the picnic tables and large tree logs outside. We do bring drinks into the garden, especially on hot days.
4. Water Shoes are perfect for the garden!
Children must wear shoes, even in the creek. We've found that waterproof shoes with tread (like Keens) provide the best traction on wet rocks.
5. Pets are not allowed in the garden.
6. Strollers are allowed in the garden.
For any child under 18 months, I'd suggest taking your stroller. It's easy to maneuver around the garden, but not all areas are accessible by a paved path. So, a stroller with sturdy wheels is easier to handle than an umbrella stroller.
7. Birthday Parties are excellent.
They do rent the garden for private parties after hours. We've attended one party at the garden, and it was fantastic. The "no food" rule still applies. So, the birthday girl blew out her candles and shared her cake outside the gates before we entered the garden. The dates for birthday parties fill quickly. So, call early in the season if you are interested.
8. Garden is closed on UK Home Football Game Days.
9.  There are FREE days twice each year.  Arbor Day and Addie's Day are special events so watch the calendar in early spring for a chance to visit for these days.
10.  Check out special programming like Celebrating the Seasons, Party for the Pumpkins and more!  Find their calendar HERE.
Katie, Lex Fun Writer   Reviewed Summer 2016