Where can your family go for a FREE Thanksgiving Meal in Lexington? Find a list of area churches and organizations that are offering FREE Thanksgiving meals.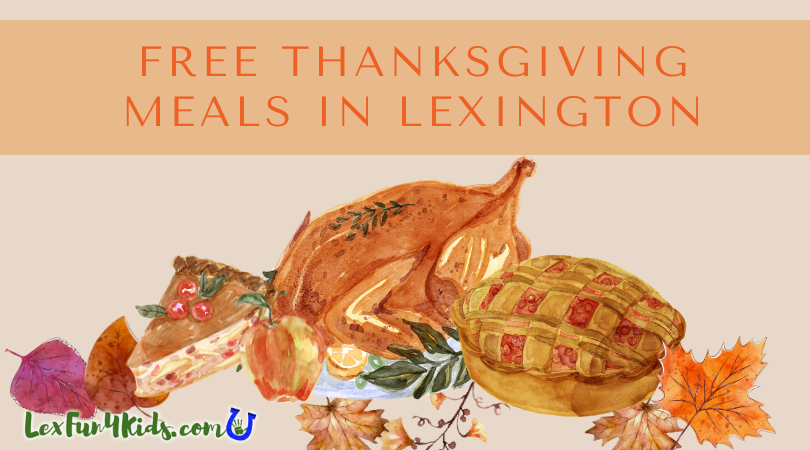 2023 Confirmed Meals
Catholic Action Center – Thanksgiving Day, Thursday, November 23, 2023 4:30 pm to 6:30 pm – Take-out, drive-thru, NO eat in service
FoodChain – Regular hot meal distributed Monday, November 20, 2023 5:30 pm – 7 pm, Closed Wednesday – Friday
Lexington Rescue Mission – Wednesday, November 22, from 4-7 p.m. at Broadway Christian Church, 187 N. Broadway St
Malone' s/Porter Memorial Baptist Church – Take out meal – Call 859-272-3441 to reserve a pickup time on Thanksgiving, November 23, 2023 between 11 am – Noon at the church.
Salvation Army – Thanksgiving Day, Thursday, November 23, 2023 from 12:00pm -1:00pm at Salvation Army, 736 West Main Street.
Lextran routes will provide FREE service for Thanksgiving Day on Thursday, November 23, with routes following a Sunday schedule.
Gobble Gobble Give – Danville area (20 miles surrounding)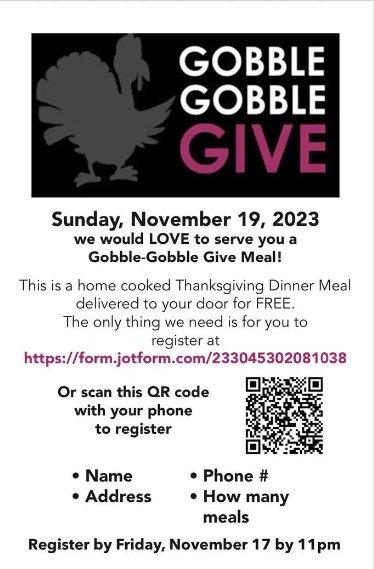 ---