Are you looking for the best holiday lights in Lexington and Central KY? Find the most beautiful Christmas lights and holiday decorations with the Lex Fun 4 Kids Holiday Lights Guide.
If you have an awesome display to add please complete the submission form at the end of this post.
Businesses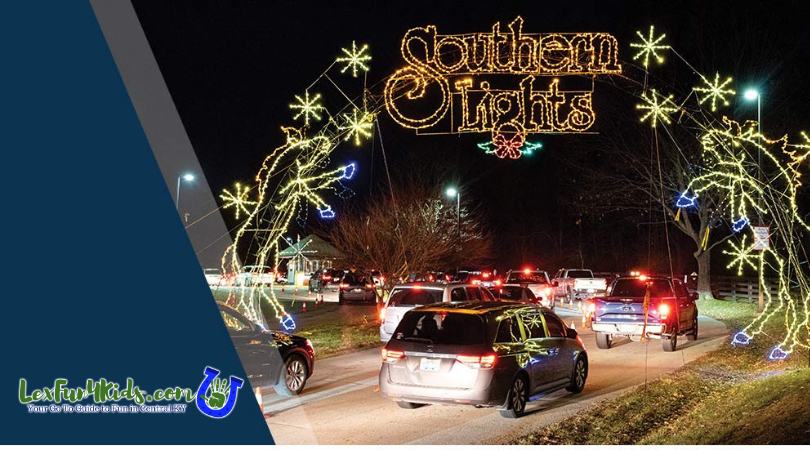 The Holiday Village features photos with Santa, Santa's North Pole Mailbox (where children can drop off their Christmas List), Animal Land, Mini Train rides, Bluegrass Miniature Train Display, and the Kentucky Horse Park Gift Shop. Grab a quick snack in the village or sit down for dinner at Tootie's Peppermint Café to complete your visit.
When: Nightly from 5:30 pm to 10:00 pm November 24 – December 31, 2023 *Closed Christmas Day
Where: 4089 Iron Works Pike, Lexington 40511
Cost: $35 per carload in advance/$35 at the entrance
2023 Update: Price increase for online purchases 2023. The Holiday Village includes a visit with Santa, Animal Land, Mini Train ride, Bluegrass Miniature Train Display, and the Kentucky Horse Park Gift Shop. Food options will be available.
---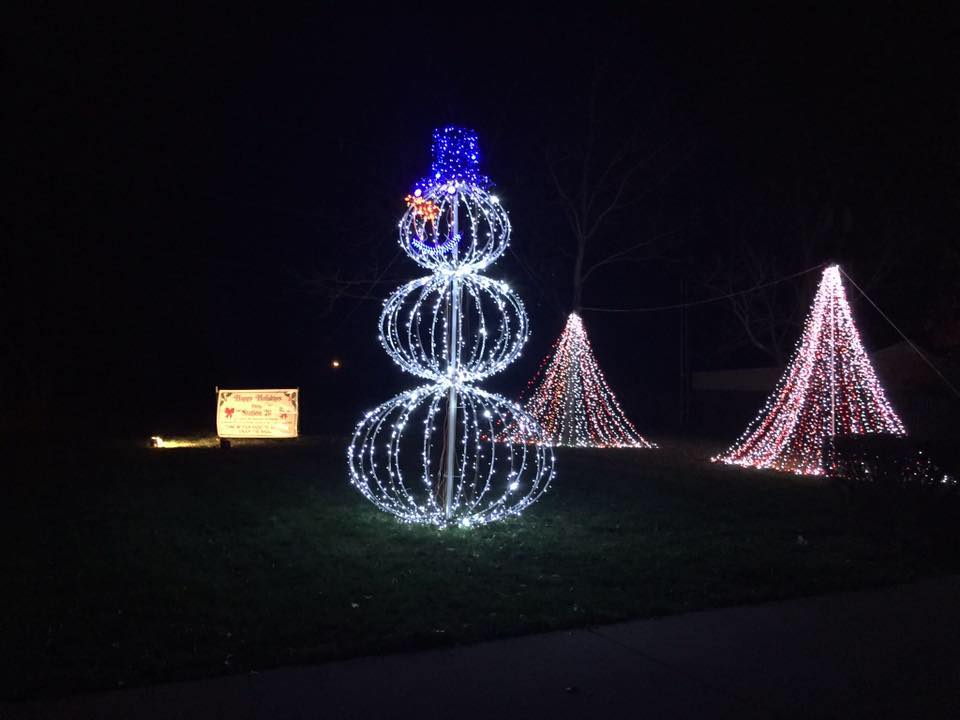 The light show is FREE. However, please consider bringing a new and unwrapped toy with you to donate. The show starts daily at 5:30 p.m. and will run through the end of the year. Tune into 91.1 FM to access the choreographed music.
Remember, we ask you not to park in the grass and turn off your headlights. Additionally, suppose you see lights come on in the bay and firefighters moving quickly to the trucks. In that case, parents should gather their kids and move clear of the driveway because the crews are responding to an emergency.
When: Nightly (Typically starts around Thanksgiving)
Where: 3001 Arrowhead, Lexington 40514
Cost: Free (Drop a toy for the Toys for Tots program if you'd like!)
---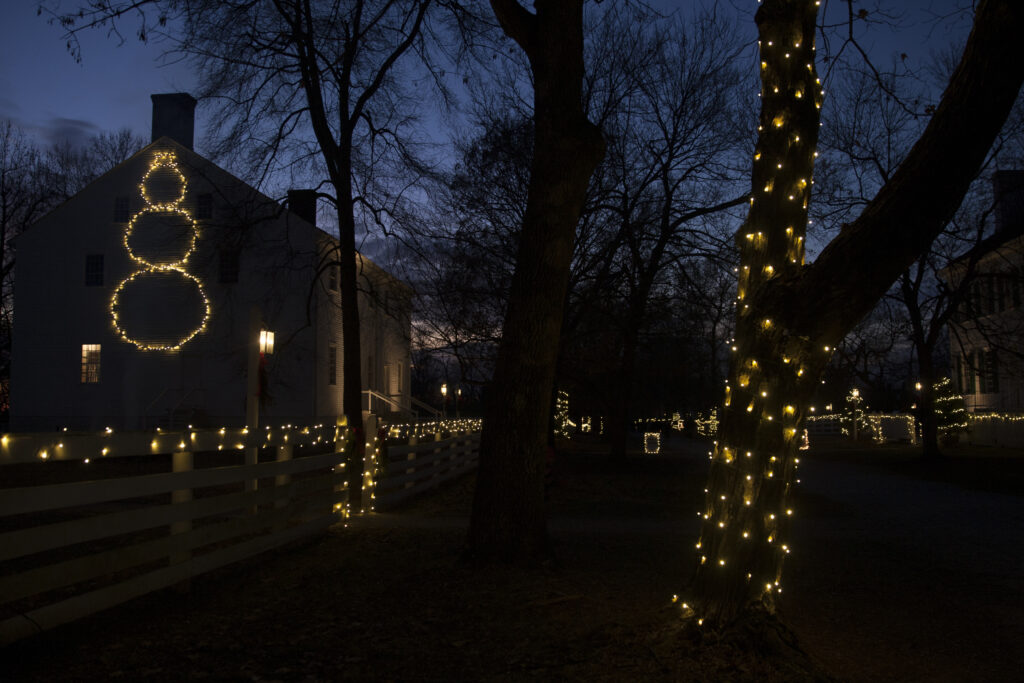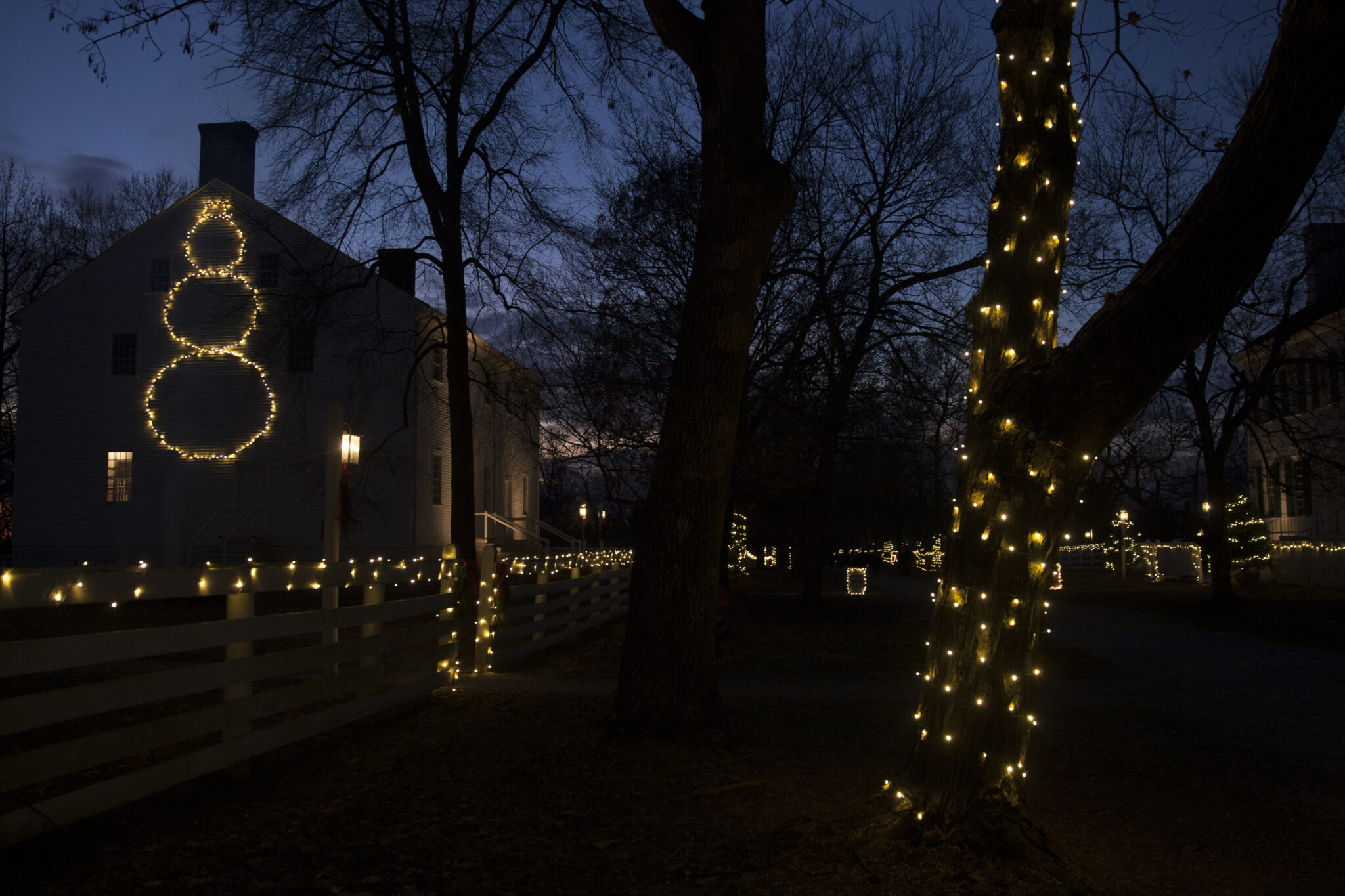 During the holiday season, Shaker Village will bustle with light-hearted moments that remind us of long-ago winter days filled with wonder and laughter. Make time to delight in life's simple gifts with family and friends, as lively music, merriment and candlelight illuminate the Village. Illuminated Evenings will feature holiday music, roaring fires and twinkling lights! Each Saturday evening will feature different performers, as well as programs and tours.
When: Saturday evenings in December 2, 9, 16, 2023. 4 pm – 8 pm
Where: 3501 Lexington Road, Harrodsburg KY 40330
Cost: A portion of your admission will be donated to local charity:
Ages 3+: $8
Annual Passholders & Ages Under 2: Free
---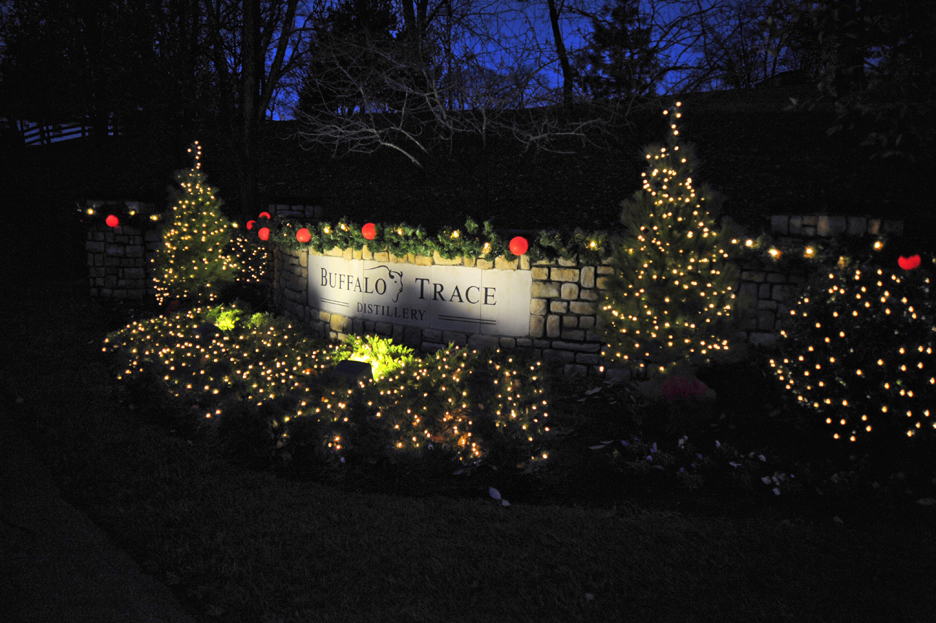 Embrace the holiday season by driving through a special route of magnificent and colorful light displays.
When: Lighting of the Trace, Thursday, November 30, 2023 5:30 – 8:30 pm
Nightly November 30, 2023 – December 25, 2023
Nightly 5:30 pm – 8:30 pm
*Note, lights will not open on November 30th, until 7:30pm to accommodate the Lighting of the Trace event.
Where: 113 Great Buffalo Trace Frankfort, KY 40601
Cost: Free
---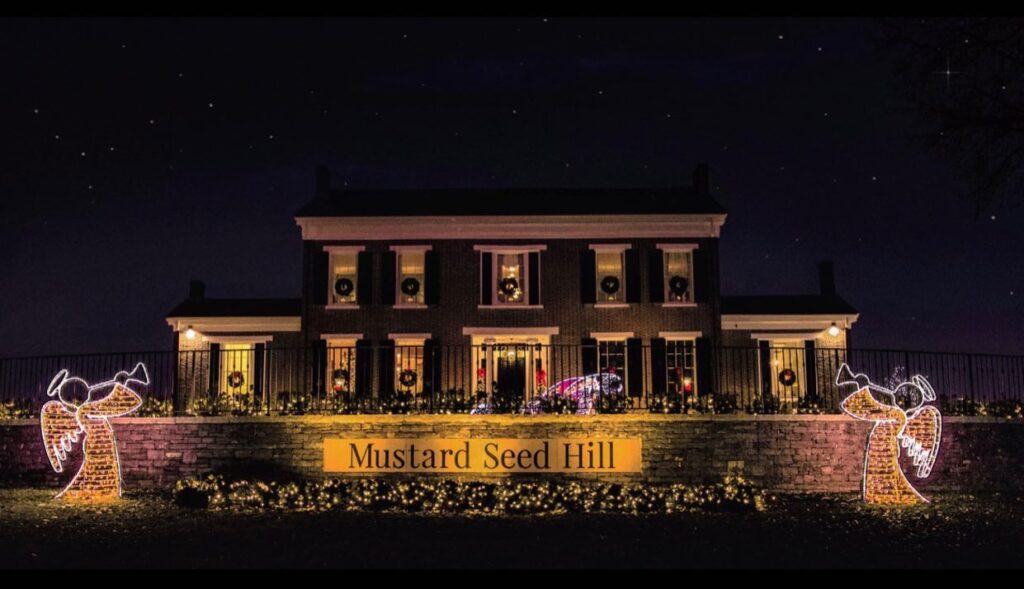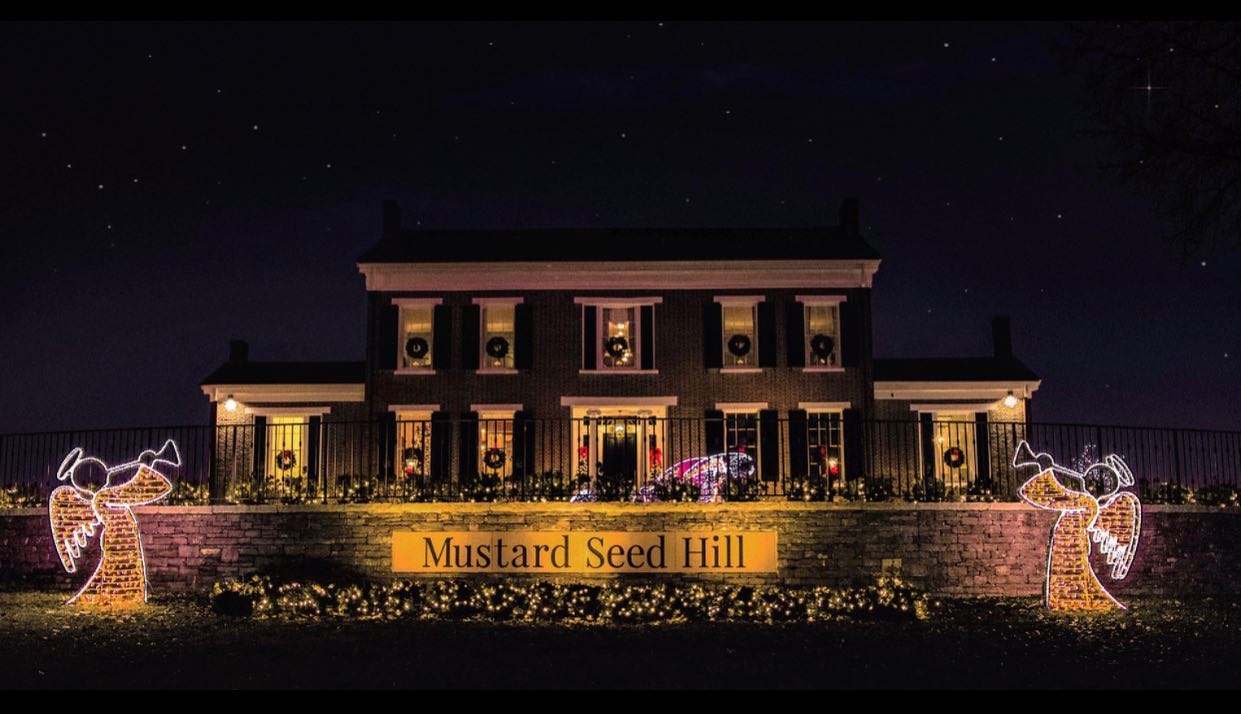 Christmas at Mustard Seed Hill is a spectacular holiday tradition in Millersburg, Kentucky; just 30 minutes north of Lexington in the heart of Bourbon County. This year's programming includes our breathtaking Light Display, Gingerbread House Exhibit, Artisan's Market, Holiday Tent and Cafe, Christmas Campfire Reservations, Live Music, and more! Stroll through the breath-taking lights, enjoy live music, gather with friends, shop for the perfect handmade gift and don't miss the most stunning gingerbread house displays in Kentucky. Come experience the magnificent 3-acre Christmas light display, highlighted by a magnificent 30′ ribbon tree, 32′ glowing ribbon arch, dazzling 20′ starburst, Nativity scene, a Christmas sleigh made entirely of Christmas Lights, and more!
When: December 1 – 23, 2023
Thursday – Sunday
5 pm – 7 pm or 7 pm – 9 pm
Where: 1122 Main Street Millersburg, KY 40348
Cost: Entry Fee – $15 per person, Kids 7 & Under – FREE! *Tickets available online
---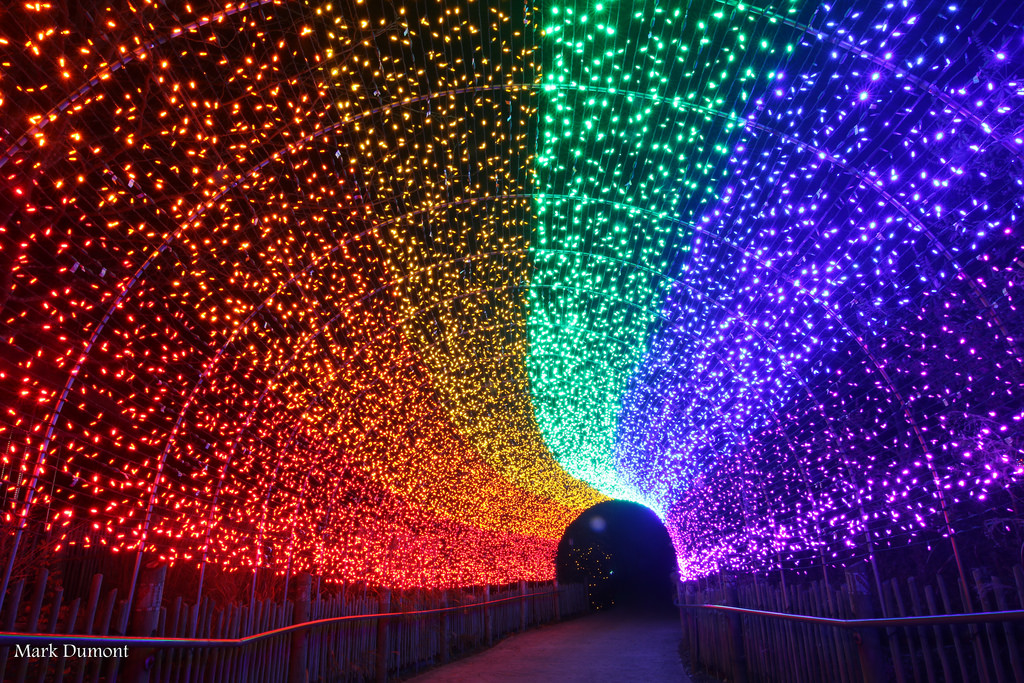 The Cincinnati Zoo will still be shining bright as we're once again transformed into a "Wild Wonderland" for the 41st annual PNC Festival of Lights! Come early for more animals and stay for the lights! In addition to admiring the beauty of 4 million LED lights, visitors can find the 5 Fiona fairies in Fairyland, take in a blacklight puppet show, marvel at the spectacular Wild Lights show on Swan Lake, or snack at one of two S'mores-n-More stands. Dec. 23rd is the last night to visit with Santa
When: November 17, 2023 – January 7, 2024 *Closed Thanksgiving, Christmas Even and Christmas
Sunday – Thursday: 10am – 9pm, Friday – Saturday – 10am – 10pm, PNC Festival of Lights Activities begin at 4pm
Where: 3400 Vine St., Cincinnati, Ohio 45220
Cost: Prices vary – see online, PNC Festival of Lights is included in Zoo admission. Visit the Zoo early and stay for the lights!
---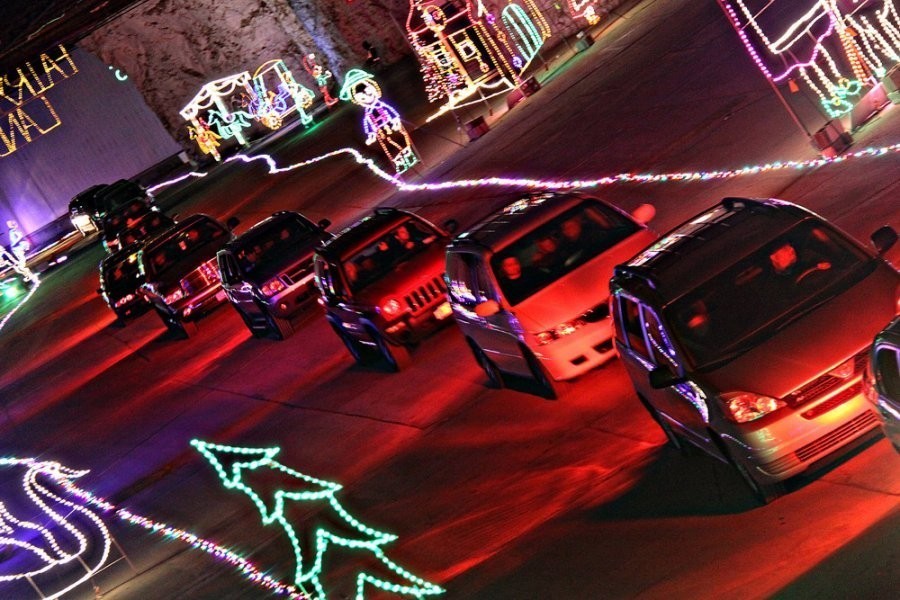 Louisville Mega Cavern's Lights Under Louisville returns with more than 40 themed displays, multiple projection areas, approximately 900 lit characters, new exciting themes, two laser locations, multiple light tunnels, holiday music and over 6,000,000 points of light that will immerse visitors in a megadose of holiday cheer. It's the only underground light show of its kind on the planet!
When: November 10, 2023 – January 1, 2024
Where: 1841 Taylor Ave Louisville, KY 40213
Cost: Prices vary for vehicle type – find ticketing info online
---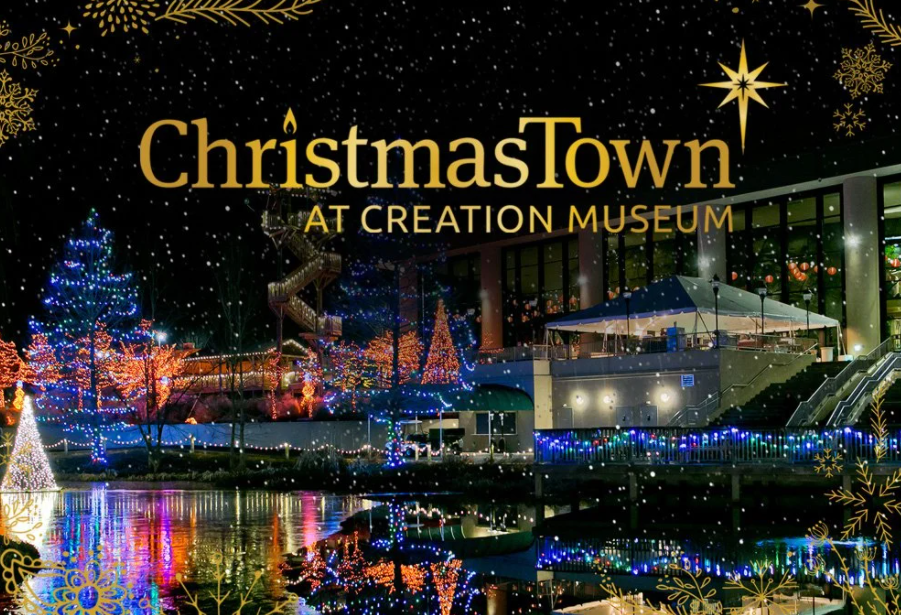 Tour the dazzling garden of lights, reflect on the true meaning of the season at the indoor nativity, watch a live drama, enjoy a special holiday dinner, do some unique gift shopping, and experience more during our free, annual ChristmasTown!
When: November 25, 2023 – December 30, 2023
Tuesday – Saturday
5:00 p.m. to 8:30 p.m.
Where: 2800 Bullittsburg Church Rd. Petersburg, KY 41080
Cost: Parking $15, Lights and outdoor nativity experience are FREE. Additional activities are available for a fee or museum admission.
---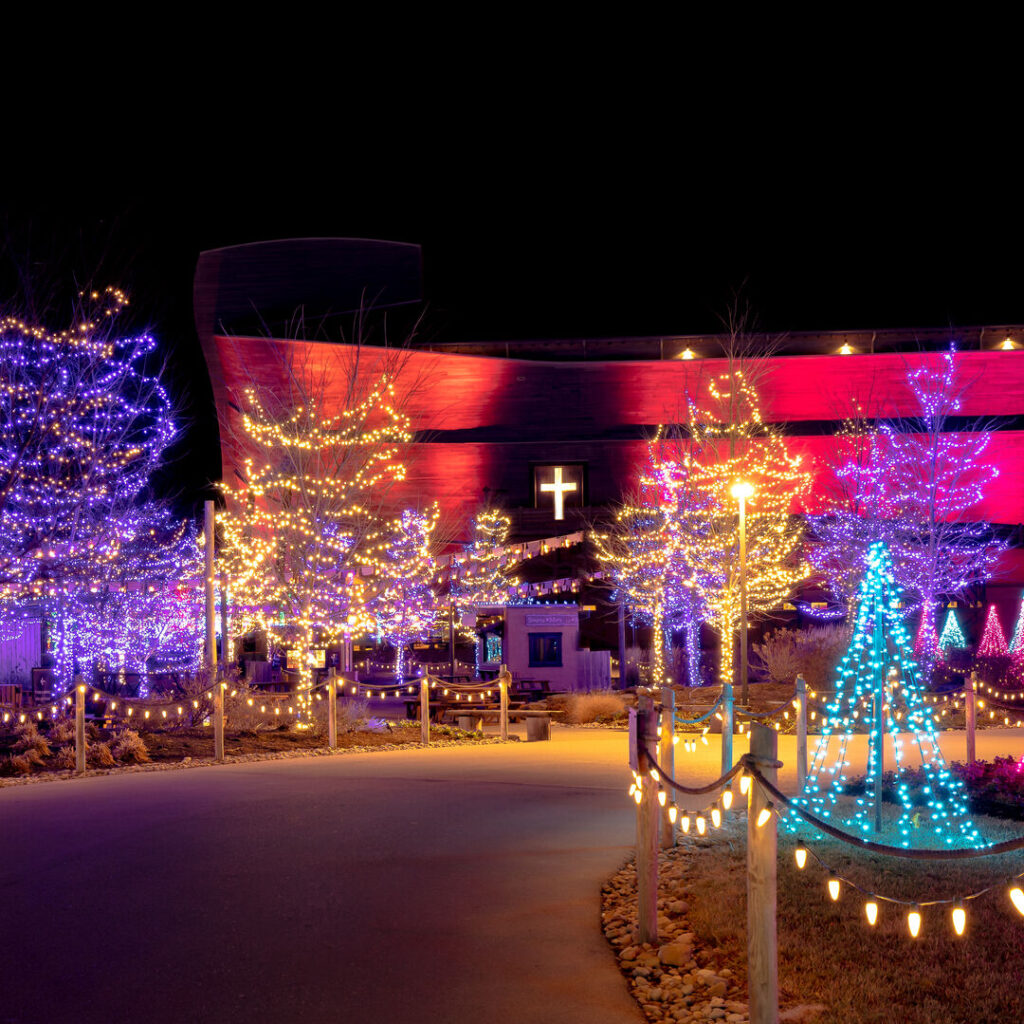 See Noah's Ark and the gardens illuminated in a remarkable sea of rainbow-colored lights! This holiday season, bring the whole family out for an unforgettable evening.
When: November 24, 2023 – December 30, 2023
Tuesday – Saturday
5:00 p.m. to 8:30 p.m.
Where: 1 Ark Encounter Drive, Williamstown, KY 41097
Cost: FREE ChristmasTime event for only the cost of parking! Parking $15. On the dates of the ChristmasTime evening events, the amazing exhibits inside the life-size Ark are also available for paid-admission guests during the published daytime hours until 6:00 p.m. The Ark gift shop (accessible without Ark exhibit admission) will remain open until 8:30 p.m. on ChristmasTime event evenings.
Private Homes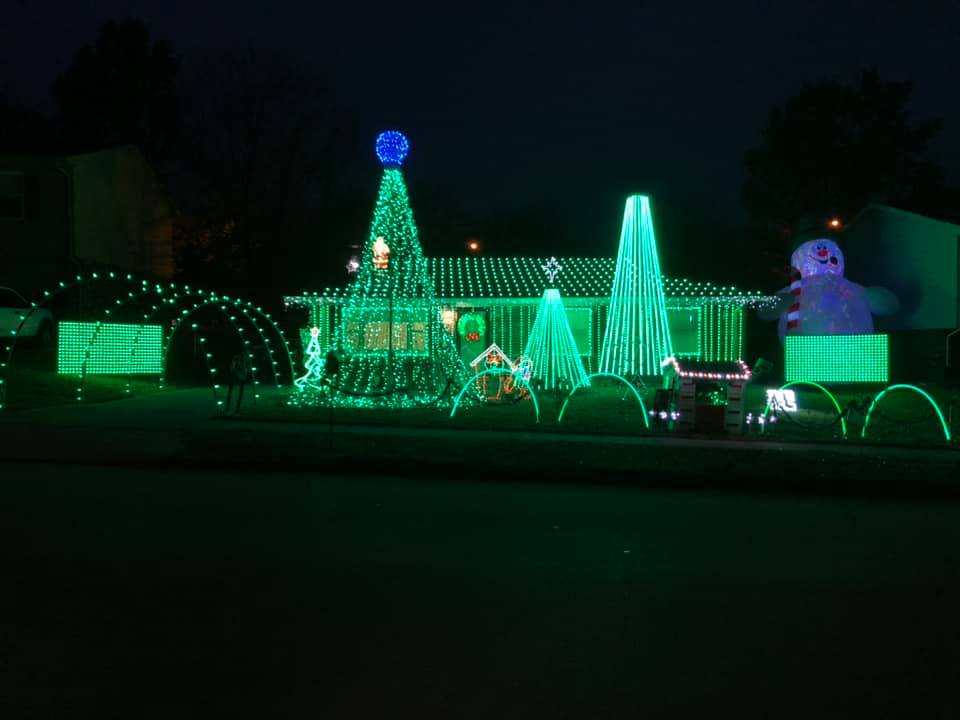 Enjoy this annual tradition with new things planned each year. They typically offer a food donation opportunity so be sure to check their Facebook page for updates on making a non-perishable donation while you are there!
When: Nightly from 5:00 pm to 11:00 pm Thanksgiving through New Year's eve. *Watch for 2023 Info
Where: 2956 Mt. McKinley Way, Lexington KY 40517
Cost: FREE (Food donations encouraged)
---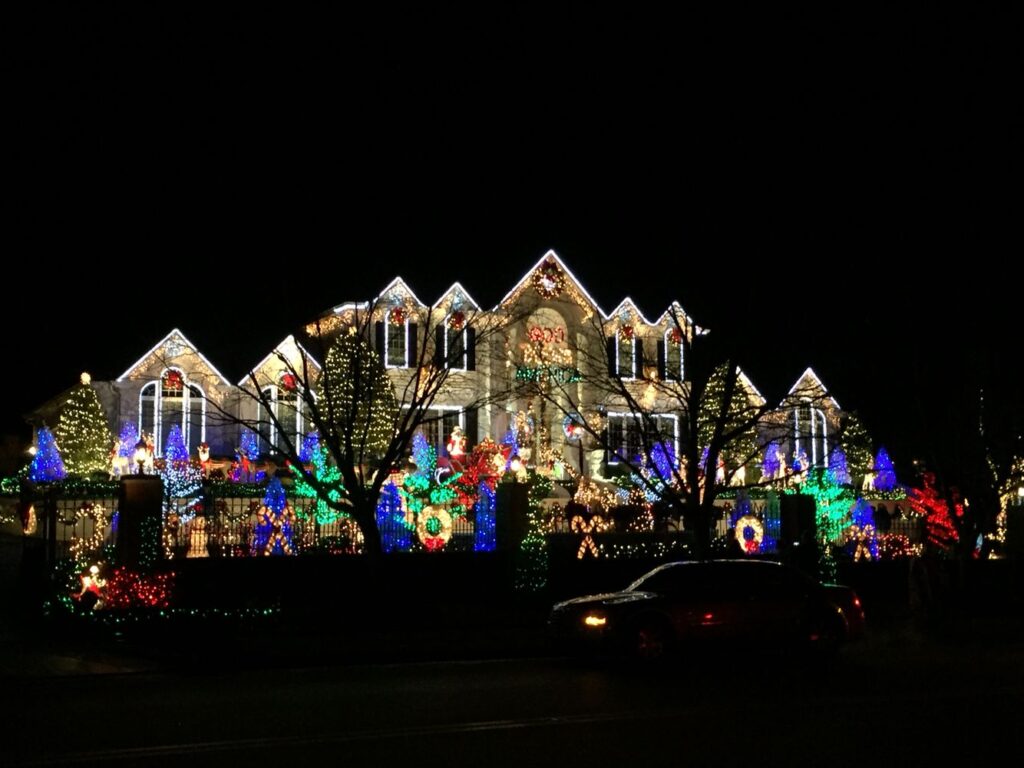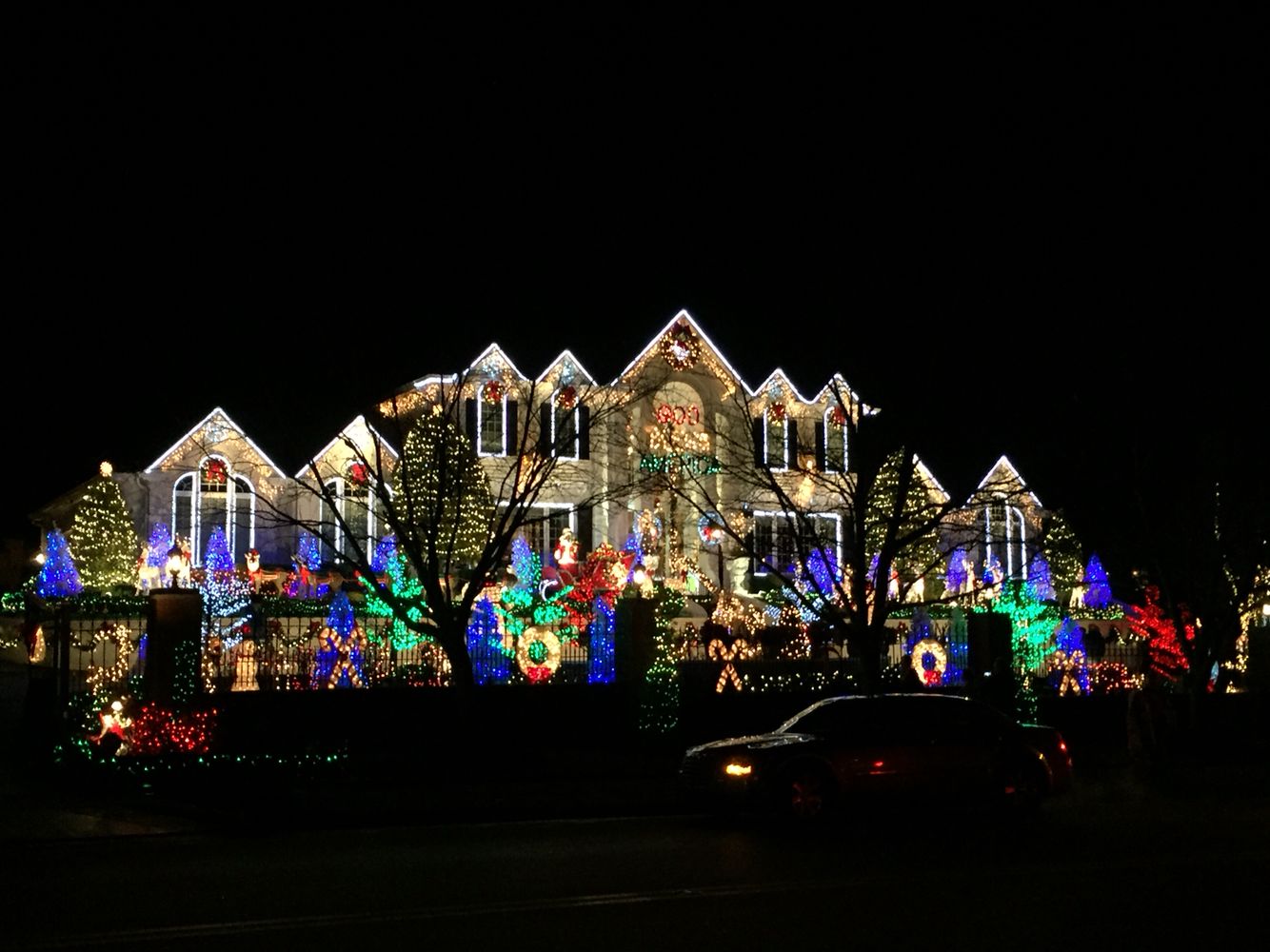 Turner House
The Turner family has been decorating for the holidays for decades and their beautiful light display is always a favorite of families across Central KY!
When: Nightly during the holidays
Where: 1008 Chinoe Road, Lexington KY 40502
Cost: FREE
---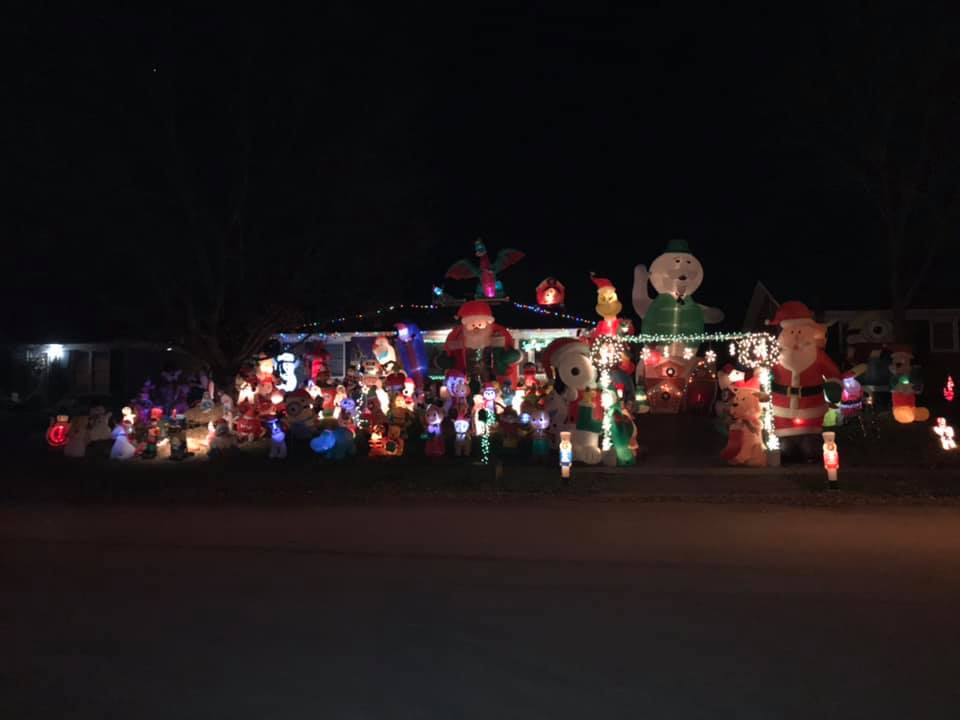 If you're a fan of the colorful, inflatable yard decorations or have kids who love these or want to see some favorite classic holiday and cartoon friends this is the stop for you! Enjoy a HUGE display of fun characters including Rudolph, Mickey, Snoopy, Spongebob and MORE!
When: Nightly from around Thanksgiving through New Year's eve.
Where: 200 Toronto Road, Lexington 40515
Cost: FREE
---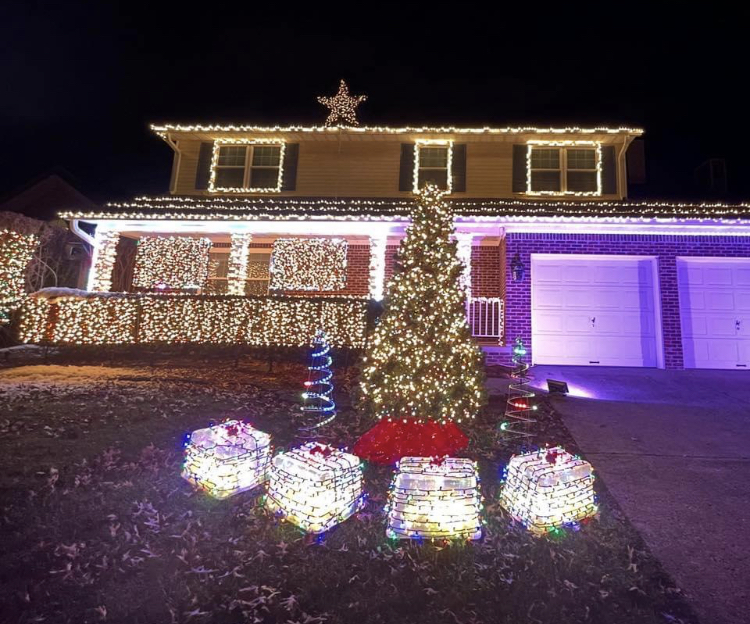 You are invited to the Jones Family Christmas Light and Music Show at 1748 Abbington Hill, Lexington. Watch over 12,000 lights come alive to music and hear the Christmas Story narration. There is even a snow machine! Tune your radio to 89.5FM for music and narration. For updates please visit, www.Facebook.com/JonesFamilyLights
When: Nightly from 6:30 pm to 9:00 pm December 1st – January 1st. *Except in heavy rain
Where: 1748 Abbington Hill, Lexington 40514
Cost: FREE
---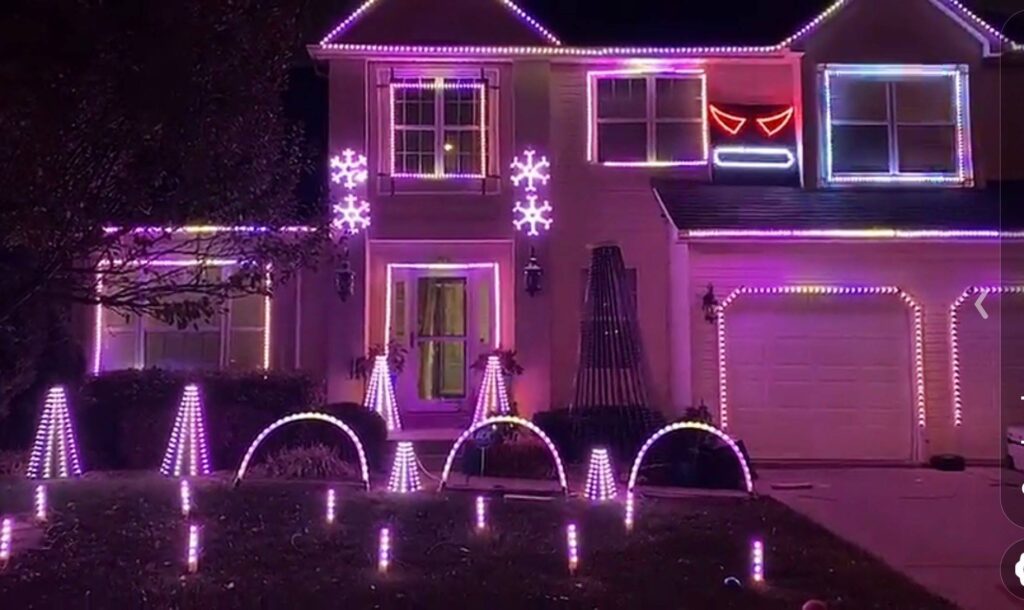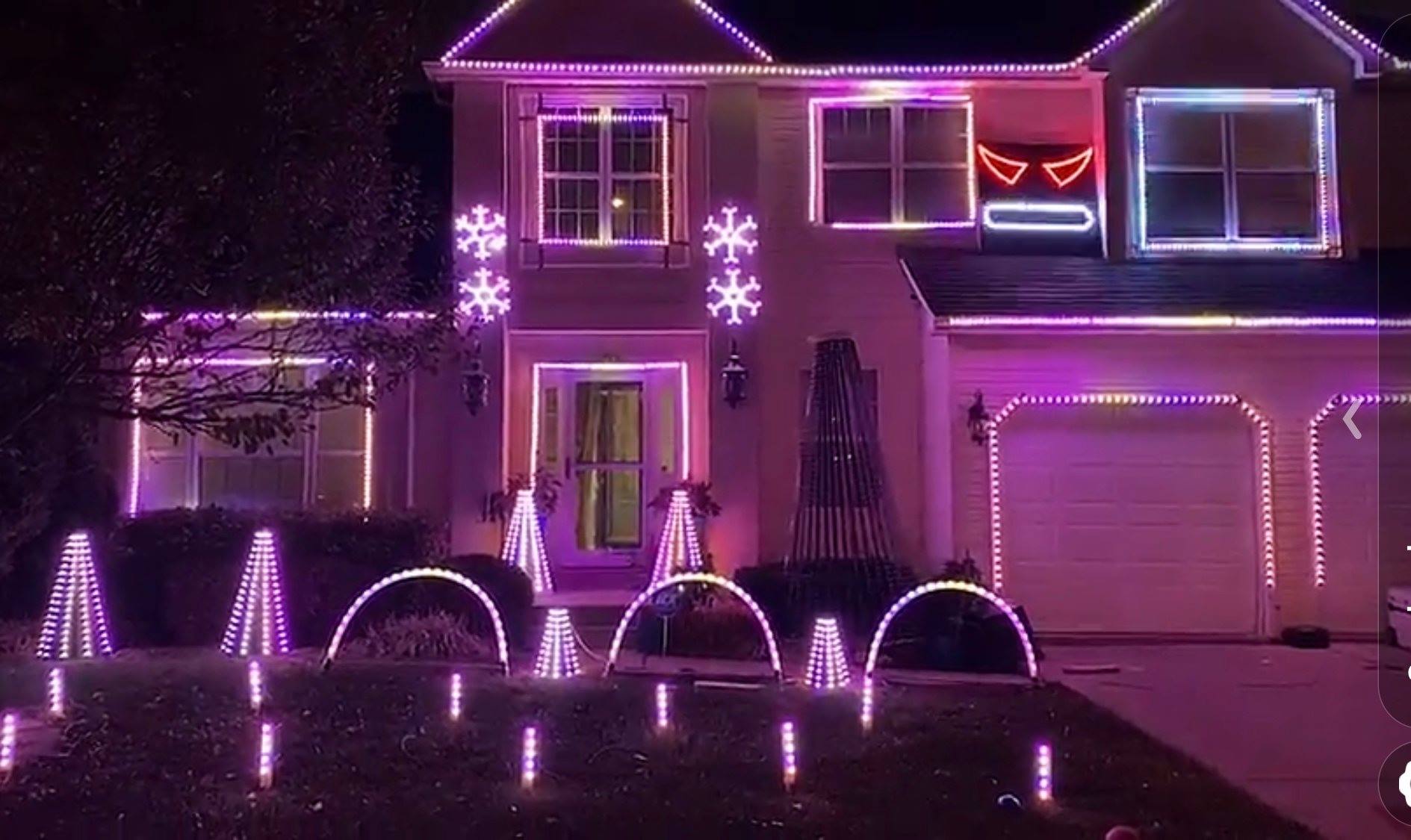 RETIRED for 2023
---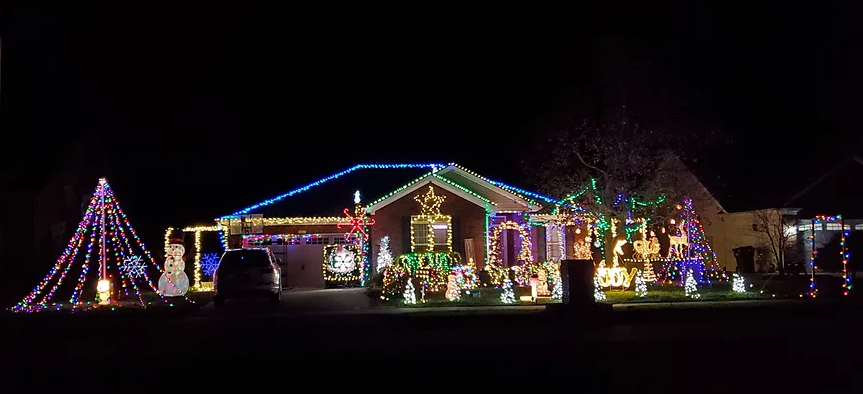 Wild lights has proudly provided a light show since 2017. The Wild Lights musical light show in Jessamine County is set to music too! Drive by, tune to 88.5 FM. @WILDLIGHTSKY
When: Nightly starting around November 25th
6 pm – 11 pm
Where: 112 Bernie Trail, Nicholasville KY 40356
Cost: FREE (Accepting food donations to benefit Packin the Pantry)
---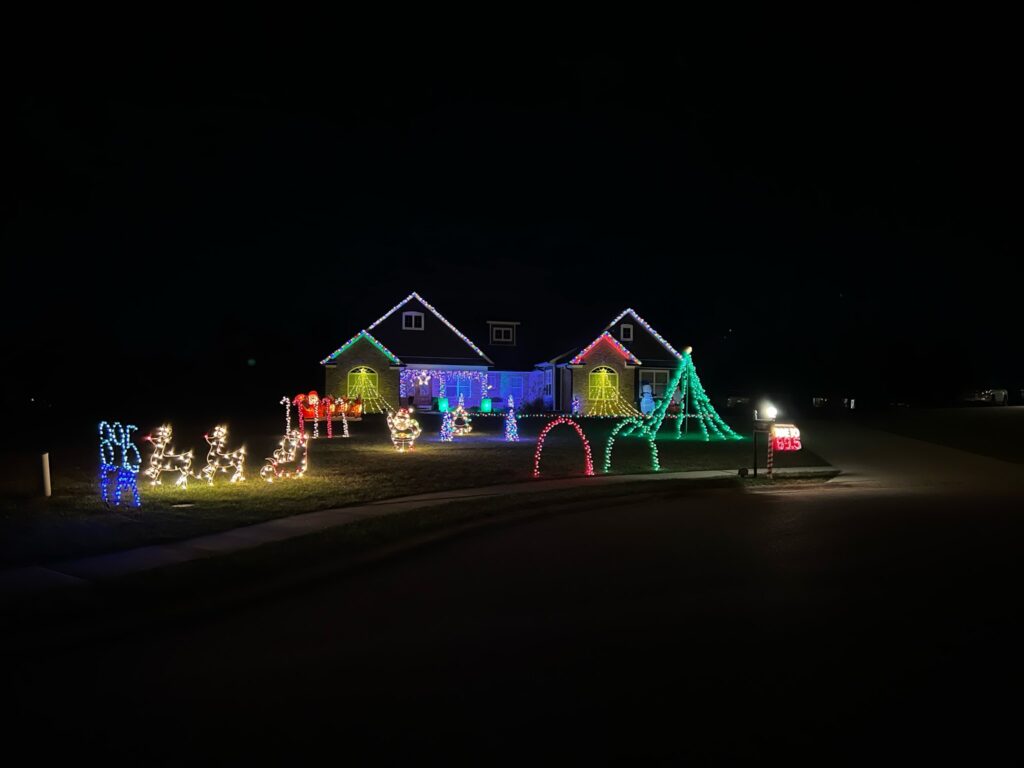 We're glad to announce that we'll be running the show again for the 2022 Christmas season! Founded in 2021, we are a family-run light show based in Richmond, KY. Our display features a variety of decorations, props, animations, and wireframes. But that's not all! We're so excited to announce that the display has grown by over 375% this year! We have tens of thousands of new lights (yes, literally) and this year's show has been an all-year project. Our show is synchronized to your favorite Christmas tunes over 89.5FM. Best of all? It's free! Just drive up and watch from your car.
When: Starting November 26th, 2022, 6 pm – 10 pm. Find daily hours on their website. *Watching for 2023 info
Where: 413 Doubletree Ct. Richmond, KY
Cost: FREE
---
Immanuel Baptist Church
Immanuel Baptist Church is the biggest Baptist church in the state and we are covering our campus with Christmas Lights this year and would love for people to take a look at it. We will also have music playing as they drive through.
When: November 6, 2022 – December 31, 2022
Where: 3100 Tates Creek Road, Lexington
Cost: FREE
---
User Submitted Lights (2022)
Grinchmas on Troy Trail, 705 Troy Trail Lexington, 40517
3293 Featherston Dr Lexington, Ky 40515, 5:30 pm – Midnight until New Year's Day
---
Submit your lights HERE!
The Holiday Events Guide is UP!
Find Santa, Music, Train Rides, Trees and more!!