There are great ways to experience a live nativity in Lexington and Central KY.
If you have an event to add please email lexfun4kids@gmail.com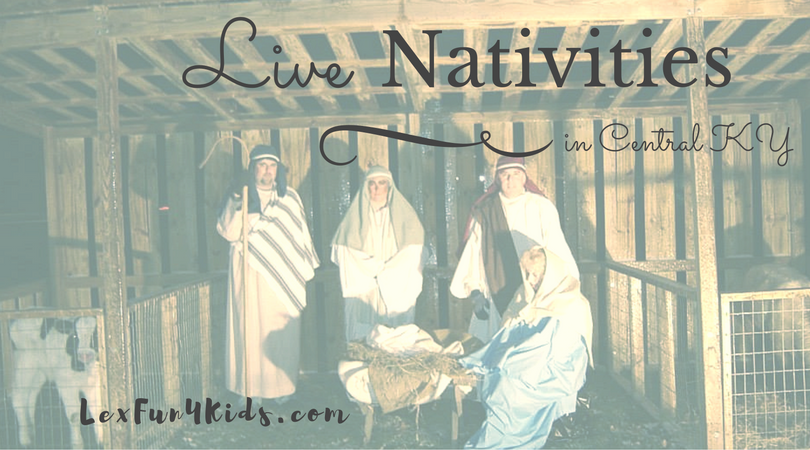 Keep checking back for more 2020 updates!
2020 Events
---
Drive Through Bethlehem
South Elkhorn Christian Church
Not being held in 2020
Start or continue a family tradition on the grounds of South Elkhorn. The night features live characters and live animals! Drive your family through a reenactment of this splendid evening leading up to the birth of Christ!  As always, this is a free community event!  Cars will be lined up along Harrodsburg Road (coming from Man O War) early.  Lines move continuously but it can take a bit to get though the line.  Bring some hot chocolate and put on some holiday music while you wait!
---
A Live Nativity
Lafayette Church of the Nazarene
December 12, 2020 6 pm – 8 pm
Join us as we present the original nativity and the first Christmas.
There will be live animals, refreshments, and the real reason for the season. Narrators will read the story of Christmas as you see live actors and actresses set the stage for the birth of Jesus.  Everything is free. Be our guest and join us!
---
The Holiday Events Guide is HERE!
Find Santa, Music, Train Rides, Trees and more!!