Enjoy celebrating the holidays with special performances in Central KY.  Theatre, ballet, music and more!  You'll find all the local performances here!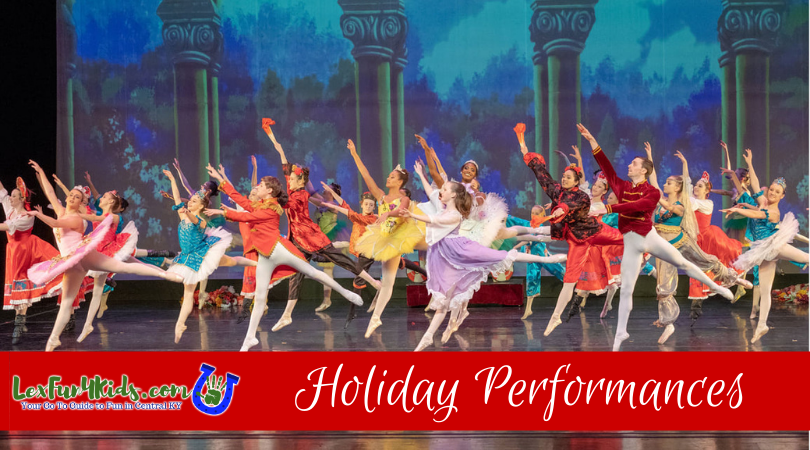 Lexington Children's Theatre
Watch great holiday shows from the comfort of home with LCT virtual performances!
Elves at Play (Streaming December 5 – 19, 2020)
Twas the Night Before Christmas (Streaming December 14 – 31, 2020)
The Nutcracker
The Lexington Ballet
COVID-19 has brought much loss to our community, our country, and our World. The performing arts have been hit especially hard as venues and dance companies around the country have shuttered and canceled their season. The Lexington Ballet decided to bring The Nutcracker to life in this unusual year, in spite of the restrictions and obstacles! Following all safety protocols, including dancing in masks, we bring this Holiday tradition to your living room. We hope this performance brings as much joy to all who watch it as we experienced making it during these extraordinary times.
Purchase a VIMEO performance of the Lexington Ballet Nutcracker HERE
Lexington Chamber Chorale
Songs of Celebration and Joy
Sunday, November 29, 2020, 5:00 p.m.
*May be canceled due to COVID-19 precautions
The Holiday Events Guide is UP!
Find Santa, Music, Train Rides, Trees and more!!