If your family needs to apply for free and reduced lunch benefits in Fayette County Public Schools you can apply beginning August 17th.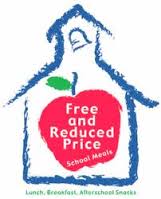 School lunch will look different during NTI2DL but families will still be able to get meals. Meals will be provided at specific locations for free for families on free lunch and families who pay for meals will be responsible for paying the lunch fee they would usually owe. One family can pick up meals for all students at one location even if they attend different schools. More information will be released soon about the meal pick up schedule and menus.
Some Fayette County Schools are considered CEP schools so each student receives a free lunch. If you are not in a CEP school you will need to complete the form to get your meals free or at a reduced cost.
Non-CEP schools application for benefits (free/reduced meals):
Elementary: Athens-Chilesburg, Brenda Cowan, Cassidy, Clays Mill, Garrett Morgan, Liberty, Maxwell, Rosa Parks, Sandersville, Stonewall, Veterans Park, and Wellington
Middle: Beaumont, Edythe J. Hayes, Jessie Clark, and Morton
High: Henry Clay, Lafayette, and Paul Laurence Dunbar
Other programs: SCAPA at Bluegrass and STEAM Academy
For households who have both CEP and Non-CEP students, DO NOT FILL OUT THIS EDUCATIONAL BENEFITS FORM. Please fill out the Meal Benefit Application(clickable link here) for the household instead. The Educational Benefits Form (which you are currently on) will not provide Non-CEP students with meal benefits.
Before you begin…If you received a letter from the Fayette County Public Schools Child Nutrition Office saying that your children were automatically approved for the 2020-2021 school year because someone in your household participates in Directly Certified programs, then you do not need to submit a form. Please read the letter carefully to ensure all children in your household have been identified. If your household has been directly certified in previous school years but you have not received a letter prior to your child's first day at school, please go ahead and fill out the form.
You can apply online: https://www.myschoolapps.com/Home/DistrictRedirect/FAYETTECPS_HIF?langid=1