The Kentucky Horse Park announces the return of its Run/Walk Club is set to begin May 3. Presented by the Kentucky Horse Park Foundation, the Kentucky Horse Park Run/Walk Club is a free event that invites the community to run or walk on the park's 1.5- or 3-mile marked route. The event has taken place at the park since 2015 but was canceled in 2020 due to the pandemic.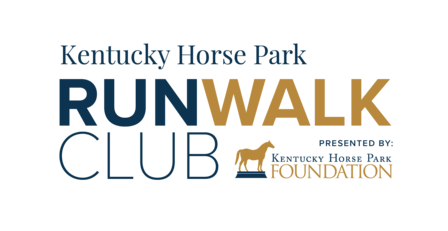 The Kentucky Horse Park Run/Walk Club will meet Monday evenings from 4:30 p.m. to 7:00 p.m. EDT from May 3 through September 27. Run/Walk Club will not meet July 12, July 26, and Sept. 6.
Guests must register one time per season.  Please complete a registration form for each member of the family!
Strollers and dogs on leash are welcome. To ensure the safety of park guests, bikes are not allowed. Food and beverage trucks will be available each week at the end of the route.
Parking for the KHP Run/Walk Club is at the Visitor Center Parking Lot, parking is free. Route starts at the Visitor Information Center.
Due to the state's ongoing battle with COVID-19, Kentucky Horse Park guests are required to follow all public health safety guidelines, including face covering requirements and social distancing.
While visiting park grounds, guests should adhere to the following:
Wear a mask or facial covering;
Do not use parks or trails if you are exhibiting symptoms;
Maintain safe social distancing at least 6 feet; and
Do not congregate in groups.