The Georgetown College Pre-college Academic Experience in Math and Science (PAEMS) is a 13-day residential program that provides academically motivated sophomore (10th), junior (11th) and senior (12th) high school students with educational opportunities that are not normally available in secondary schools. Held on our beautiful campus in Georgetown, KY, PAEMS is designed primarily for students with an exceptional interest in mathematics and the natural sciences.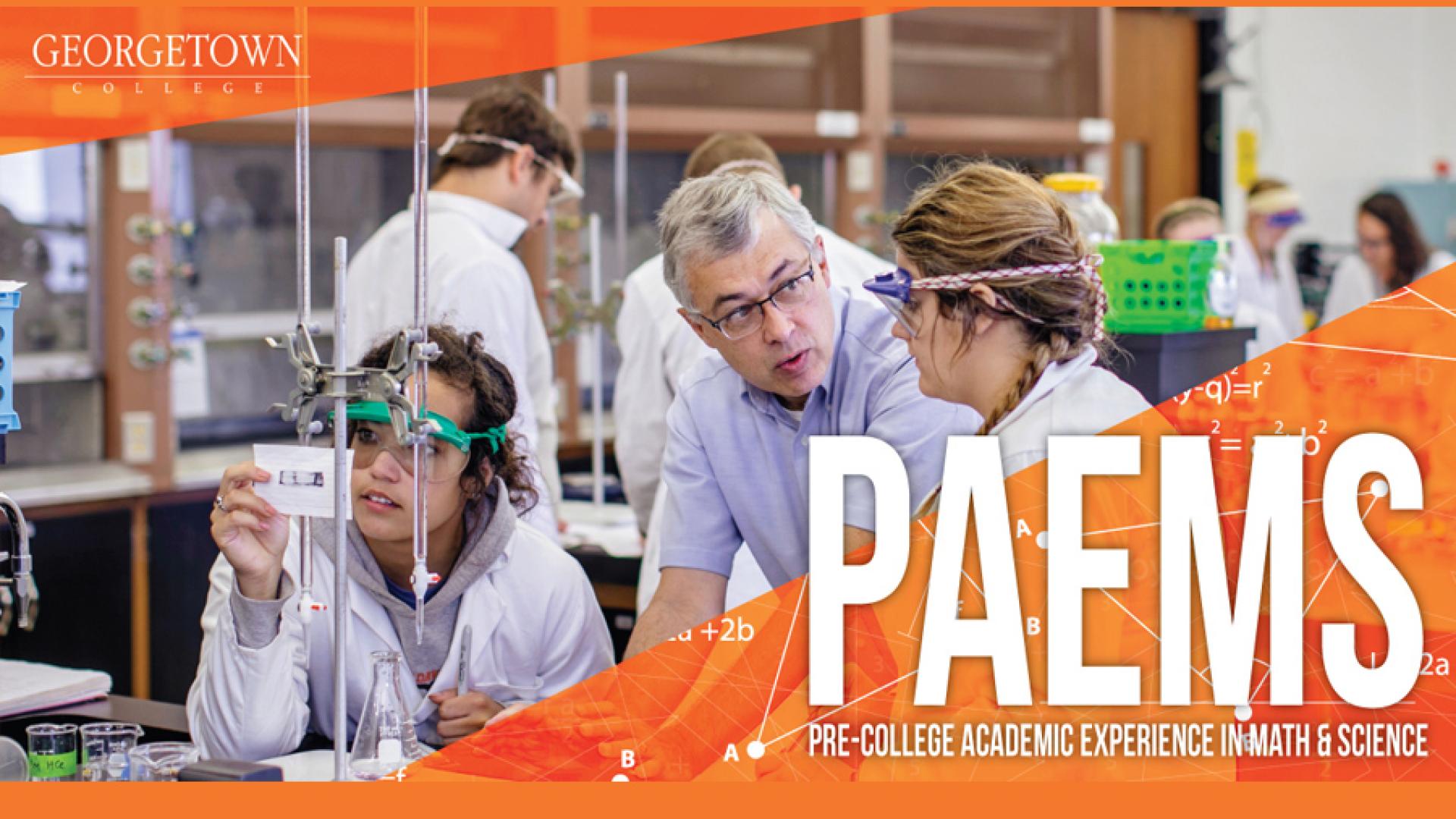 In the classroom, in the laboratory, and in field environments, students will work side-by-side with Georgetown College faculty. Over meals, at breaks, during field trips, and through supplemental activities, they will form close, positive, and supportive relationships with professors and staff members, as well as their peers, to enhance their campus life experience. 
Enrollment is limited to no more than 26 students to promote effective interaction between students and faculty.
• A diverse curriculum includes modules in Astronomy, Biology, Chemistry, Environmental Science and Ecology, and Mathematics, Statistics and Computing.
• Classroom and laboratory experiences are complemented with field trips to science-related destinations such as the Cincinnati Zoo and Botanical Gardens, the University of Kentucky MacAdam Student Observatory, and a full-service equine hospital. Hiking, picnicking, and other activities are also included.*
• Tuition is $800 for the 13-day program. This includes most meals and on- campus housing in an air-conditioned dormitory. Some need-based grants are available.
• PAEMS Students may receive a $10,000 scholarship over their four years at Georgetown College, if eligible. Students receiving special scholarships may not be eligible for additional institutional aid.
• COVID safety protocols will be followed per CDC guidelines. We also have the ability to test for COVID.
Applications will be accepted until all positions are filled.
Interested in this incredible experience? Click here to apply.