Enjoying a night out is always a treat and with this unique Harry Potter stay, Harry Potter's Podunk, in Lexington, KY you can enjoy such a unique experience!  This Airbnb is just blocks from downtown Lexington and convenient to local restaurants, parks, entertainment and more!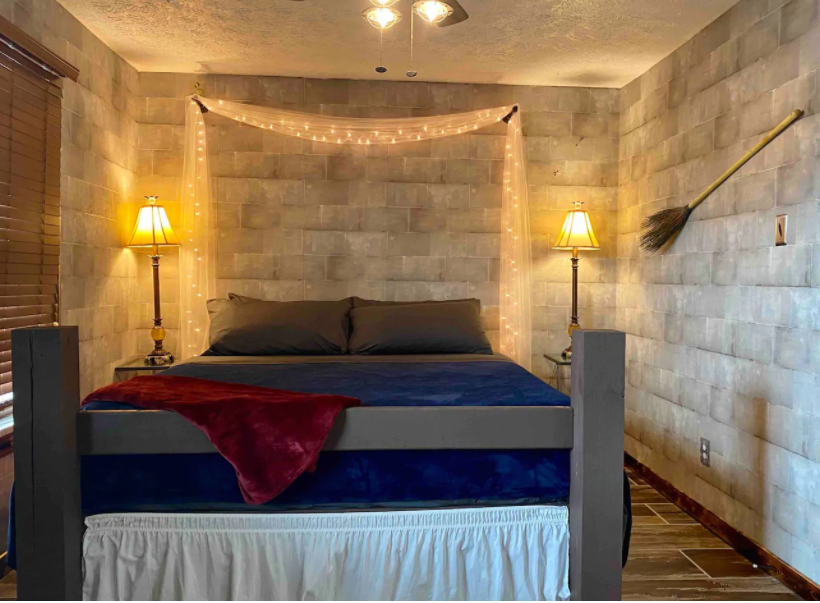 A home to enjoy by wizards, witches & muggles alike. This cozy abode has been magically crafted with unique details to make your stay one of a kind. In the Slytherin room there are many Horcruxes cursed by Voldemort himself. The Gryffindor room contains an exact replica of Godric Gryffindor's sword. Only a goblin could tell it's a fake. Be careful not to loose yourself in a game of wizard's chess while finding amusement in the Sorcerer Stone room. All this & more at the Harry Potter's Podunk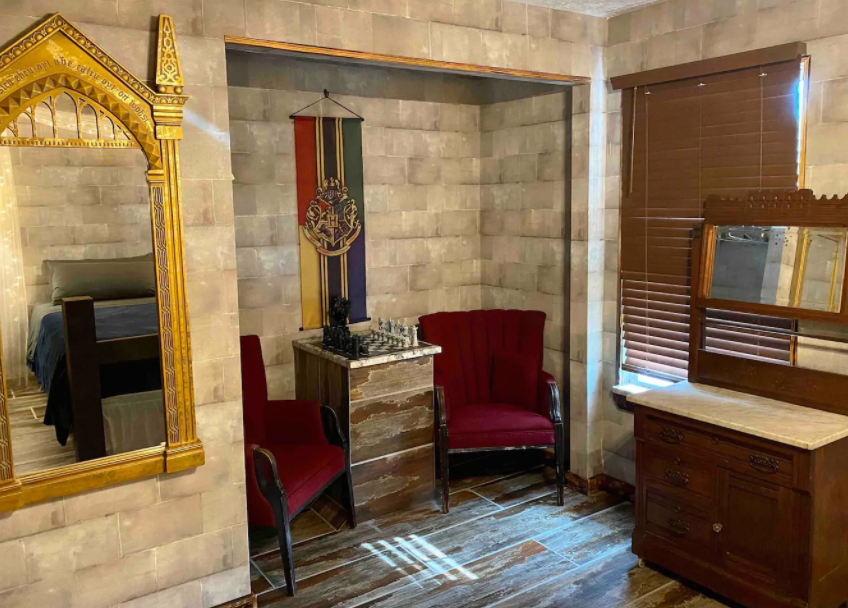 The space
Entire townhouse hosted by Nick & Jessica
8 guests · 3 bedrooms · 5 beds · 1 bath
$150 Average Nightly Stay
The entire space is Harry Potter themed. From the wonky Weasleys kitchen to the textured wall paper that gives you the feeling you are in Hogwarts. The bathroom has been done in Platform 9 3/4. The Slytherin bedroom, Gryffindor bedroom and Sorcerer Stone bedroom are all mesmerizing in their own way. The backyard is small and fenced for privacy. Close enough to everything downtown and centered in Lexington, this fascinating and extraordinary space is great for anyone looking for something a little different!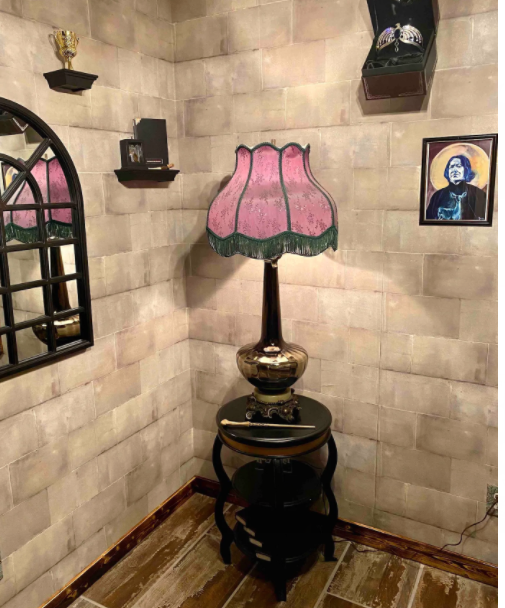 Guest access
The place is all yours during your stay! There is a drive way for one car and free street parking. As well as a private fenced backyard.
Other things to note
We have done our best to create an experience to mesmerize and captivate. We ask all guests to respect the items we have put in this home so future guest can enjoy and interact with them.
Please keep in mind you're in downtown Lexington. Some areas may appear rougher than they are. We've personally met many of the neighbors, several have lived here 20+ years and are very friendly. It's located in a cul-de-sac where children frequently play.
Book for the correct number of guests to ensure enough extras are provided. There is a ring installed to ensure we're able to see who is coming and going from the home. As well as to give guests peace of mind.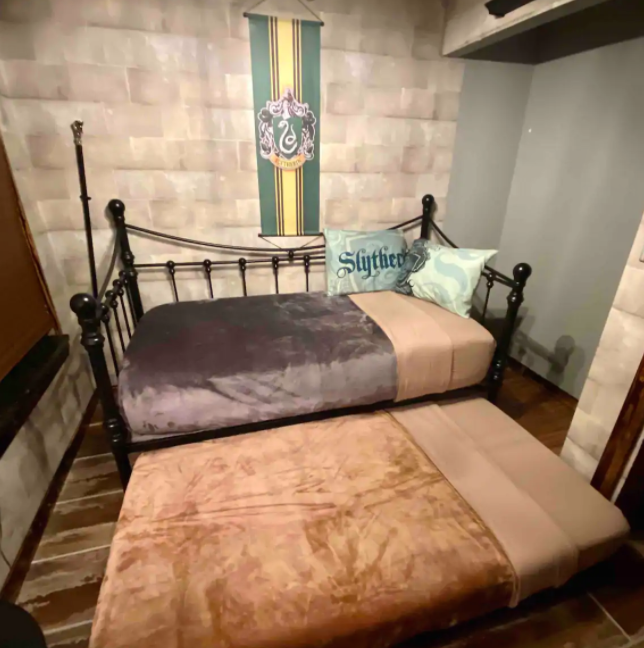 Lex Fun 4 Kids is offering a chance to WIN a night at Harry Potter's Podunk! To enter just complete the entry form below. Winner will be notified via email and will have 24 hours to claim their stay. Stay is good for one available night in May 2021. Stay is non-transferable. Winner must contact Airbnb host to plan stay.
Giveaway runs March 22 – March 26, 2021
a Rafflecopter giveaway
Check out more travel fun!