The Cincinnati Reds offer great fun for families throughout the year.  Whether it's a baseball game, Hall of Fame visit, Reds Heads event, camp, or special event the Reds have family fun for all ages.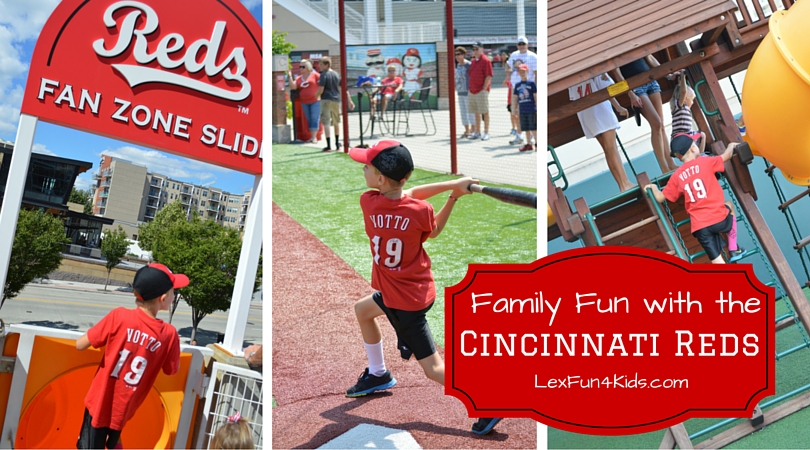 The Reds do family fun right at their home games.  Here are some great tips for a visit to a Reds game.
 Get a FREE 1st Game Certificate – Head to the Customer Appreciation Counter (enter the ball park and go left – you'll see it near the big Frisch's Big Boy statue).  They will print it with your name, date, and the game info right then.  Bring something to keep it safe in.

Enjoy the Kids Zone and let your kids play on the wiffle ball field, head down the slide, enjoy the playground and more.

Enjoy photo ops around the park with statues, spots where you can poke your head in for a pic, or find a mascot!

Attend 3rd and Learn on the wiffle ball field during the 3rd inning.  Get a lesson on something or learn something new and get a certificate for attending.

Get down close to the field – if you arrive as the gates open head straight in and down toward the field.  Sometimes you'll catch players finishing warm ups and you can get an autograph or at least an up close photo.

Try sitting in different places each time you go – you'll find new things each time you go – maybe a pop up, homerun, special snack ($1 hot dogs on the top level!), K posters, power stacks, and more!

Enjoy watching the bull pens – you can walk all the way around the stadium and look into each bull pen.

Attend a Family Sunday game and enjoy even more family fun activities!

Join the Kids Club for even more fun like prizes, special events, and more!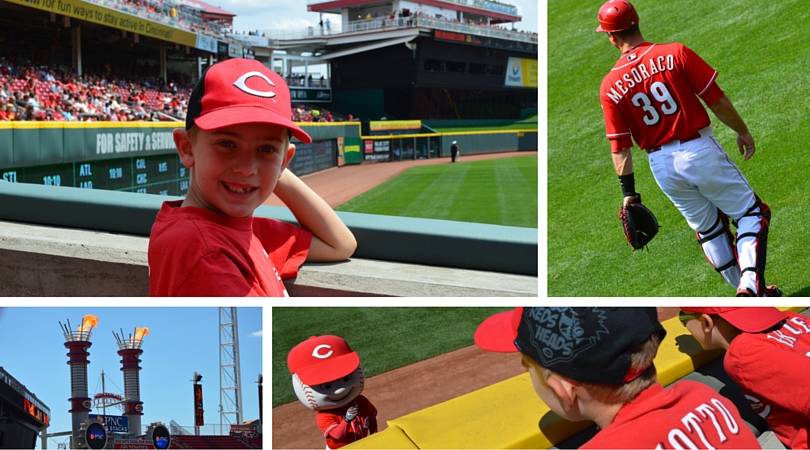 The Reds have great Kids Clubs for all ages.  From Reds Rookies to Reds Heads and then Club Red they have all the bases covered!
Kids Club members get free swag (bags, clothes, accessories) as well as other perks like FREE tickets, passes to special events (autograph sessions, run the bases, and more!), FREE perks like an IMAX ticket, zoo ticket and more!   We love stopping in the Kids Clubhouse to spin the prize wheel, collect stamps in our Reds Heads books and earn more fun stuff.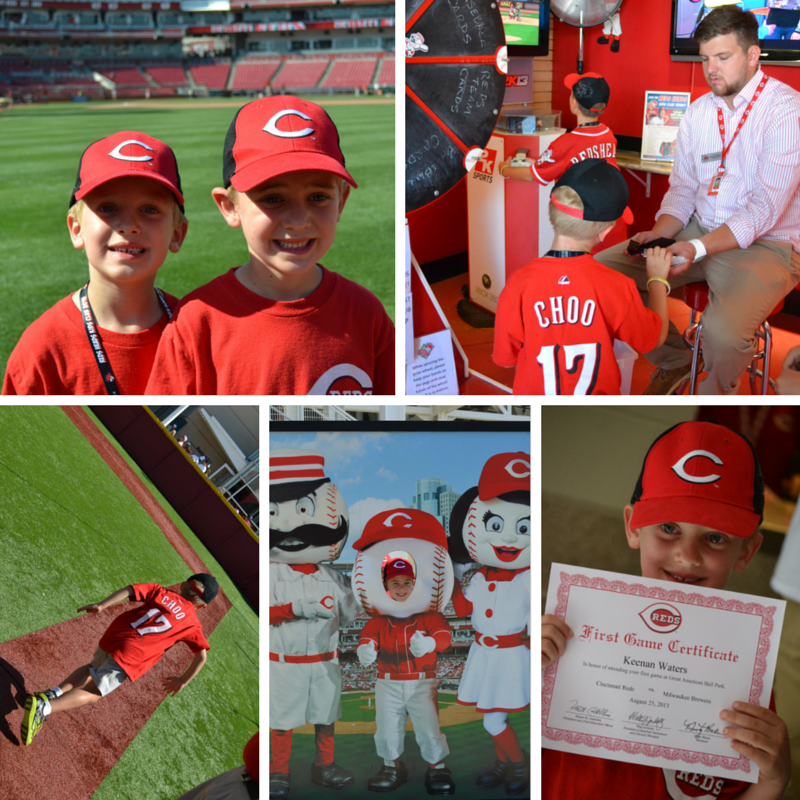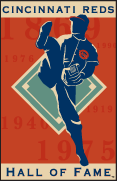 There are lots of great pieces of memorabilia, informational displays, and fun ways to interact with the history of the Reds.