Top 5 Must-Have Treats At The Walt Disney World Resort
My friend Christina at Mickey Adventures is back with more great Disney tips!  This time they are super yummy!  Check out her list of Top 5 Treats and if you are ready to plan your Disney vacation she can help – the best part is that her services are FREE!!
Whenever my family and I visit any of the Walt Disney World Parks, it is a given that we'll be enjoying some kind of special treat! Here is a list of some of our favorite treats and where you can find them!
#1 Dole Whip/Dole Whip Float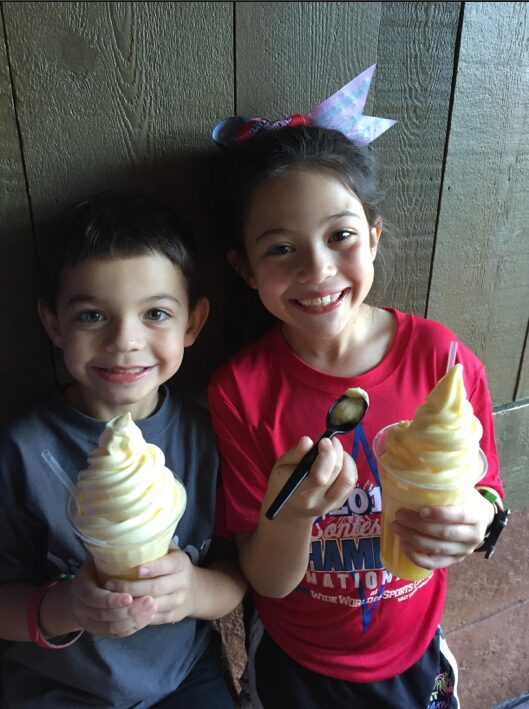 Can you say fruity goodness?! A Dole Whip is a pineapple-flavored soft serve ice cream treat and on a hot Magic Kingdom day, it is super refreshing! We often opt for the float version which is a dole whip topped off with cold pineapple juice. It is so yummy! You can find this awesome treat at Aloha Isle in Adventureland, Magic Kingdom.
#2 Mickey Ice Cream Bar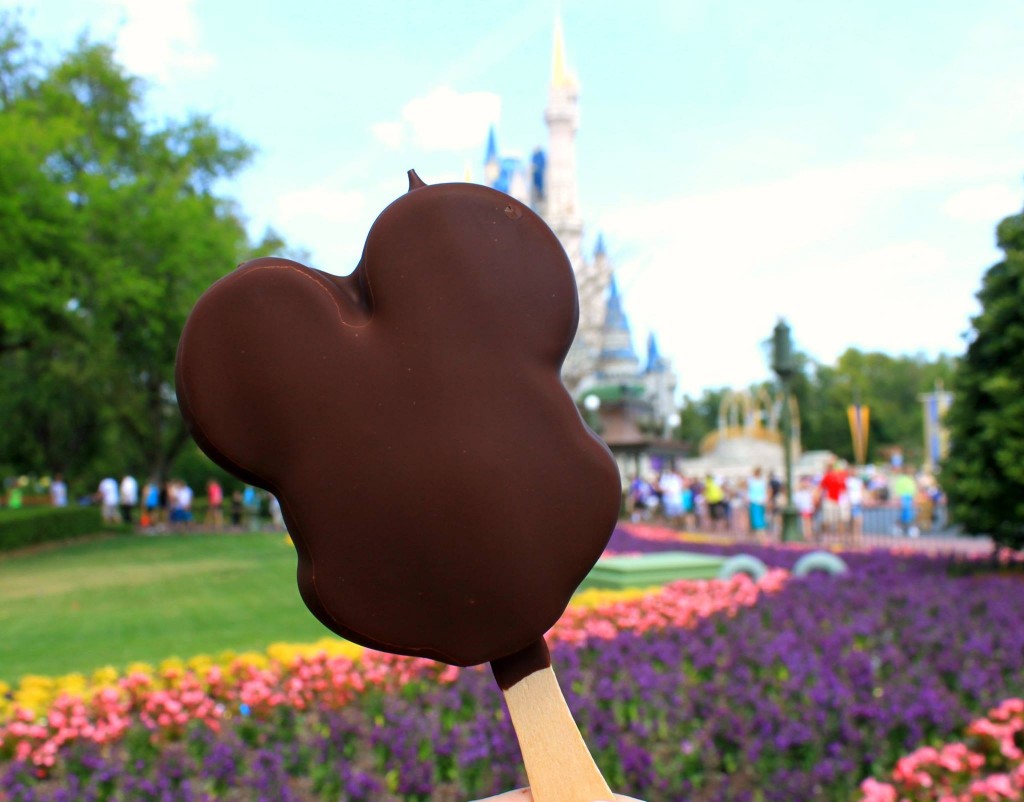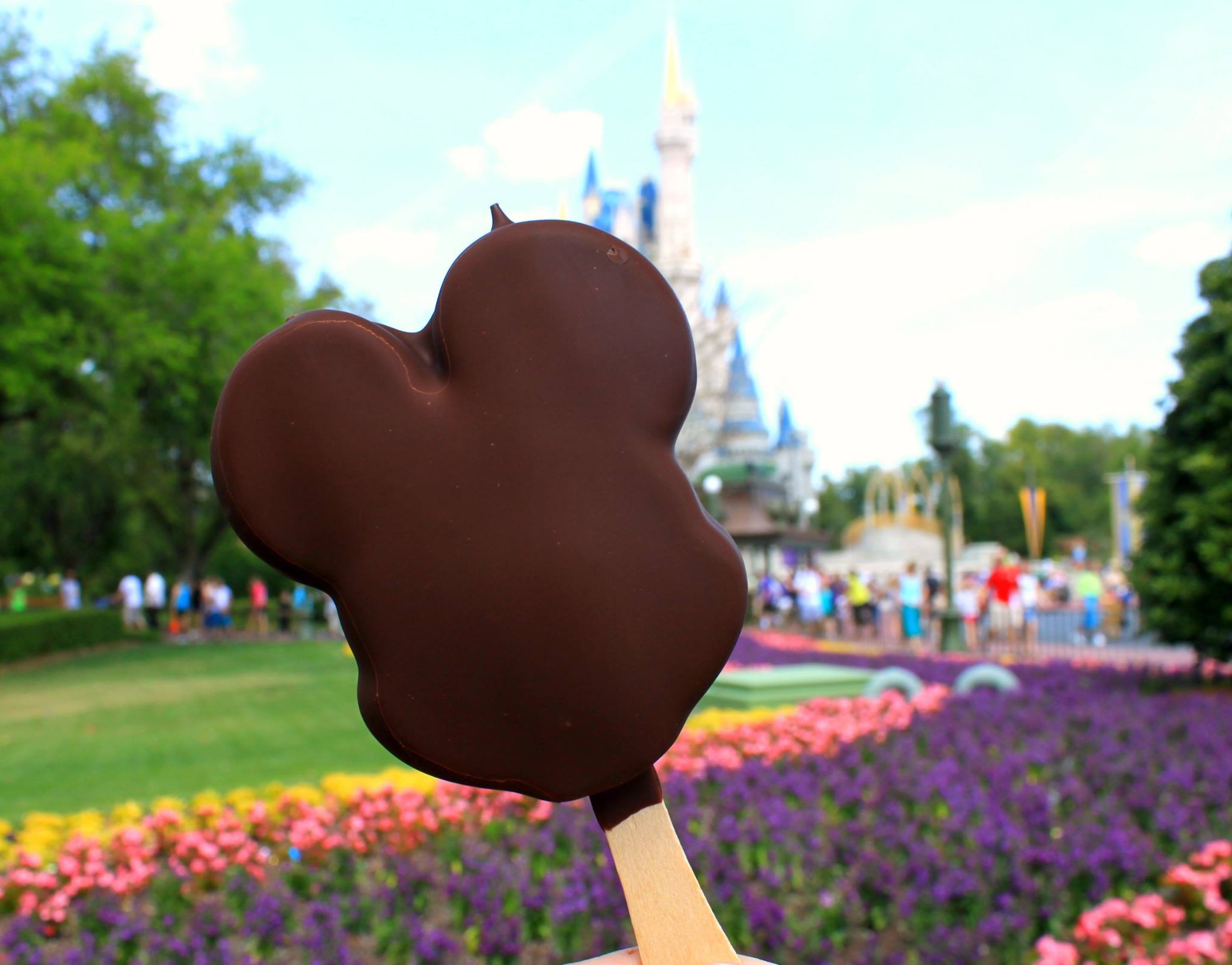 The Mickey Ice Cream Bar is a classic treat! You can't go to Walt Disney World without having one at least once (more than once is encouraged)!! The Mickey Ice Cream bar is a vanilla ice cream bar topped with a hard coating of milk chocolate. These yummy bars can be found in each of the parks at multiple quick service locations, kiosks located throughout the parks, and often, at your resorts, too!
#3 ANYTHING from Main Street Confectionery

I imagine that this is what heaven will look like… Sweet treats everywhere! Sugary goodness in the form of candied apples, fudge, rice krispy treats, cake pops, cookies, brownies, and anything else you can imagine! One of my favorites is the Peanut Butter Cup with Milk Chocolate (they have a white chocolate version, too!). Main Street Confectionery can be found in Magic Kingdom.
#4 School Bread

This delicious treat comes from a Norwegian snack called "Skolebrød". It's a sweet bread roll that is filled with a vanilla custard, topped with icing and toasted coconut. It's not overly sweet and has a faint cinnamon taste. School Bread can be found in the Norway Pavilion in Epcot at Kringla Bakeri Og Cafe. If you are an adventurous eater and enjoy trying new things, the World Showcase in Epcot is a great place to find some amazing snacks!
#5 Cupcakes from Starring Rolls

Starring Rolls in Hollywood Studios is a quick service restaurant that is open for breakfast and lunch, however, it is most well known for their amazing cupcakes! You'll often find fun themed cupcakes, such as Star Wars, Frozen and various holidays! They also have some cupcake offerings that have become so wildly popular they can be found every day–such as the Butterfinger cupcake and Chocolate Peanut Butter cupcake. Trust me, any decision you make won't be a bad one!
Now technically, this is a Top 5 list, but I have to share a few "honorable mentions".
Honorable Mention #1, Cinnamon Rolls from Gaston's Tavern in Magic Kingdom. They're ooey and gooey, as big as your head, and just plain amazing!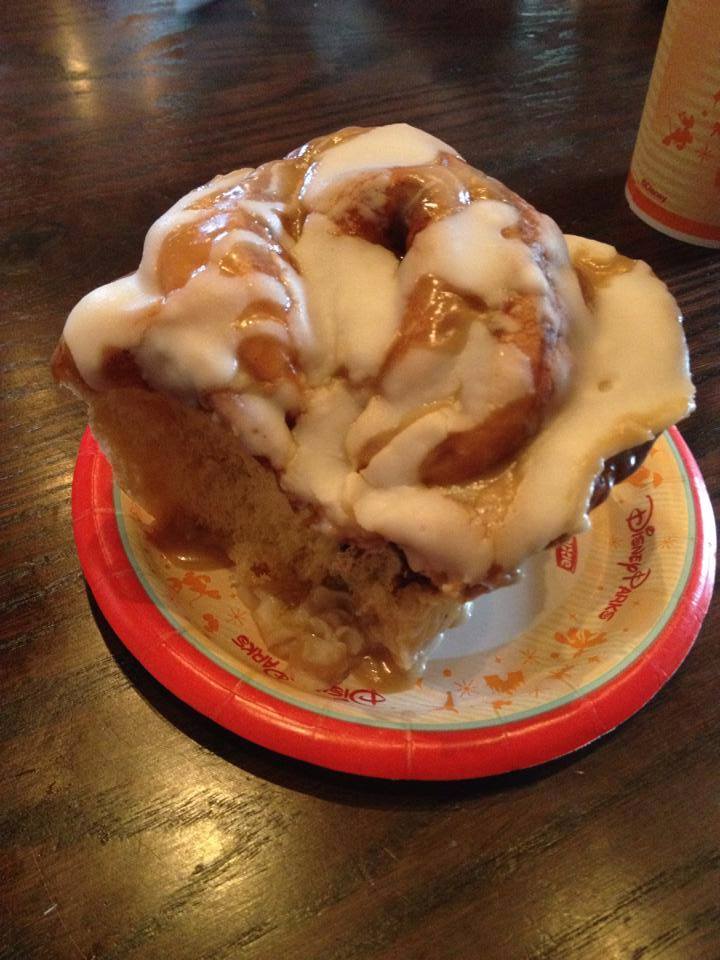 Honorable Mention #2, Brownie Sandwich with Peanut Butter filling from Earl of Sandwich at Disney Springs.
Anytime you combine Peanut Butter and Chocolate you've hit a home run in my book.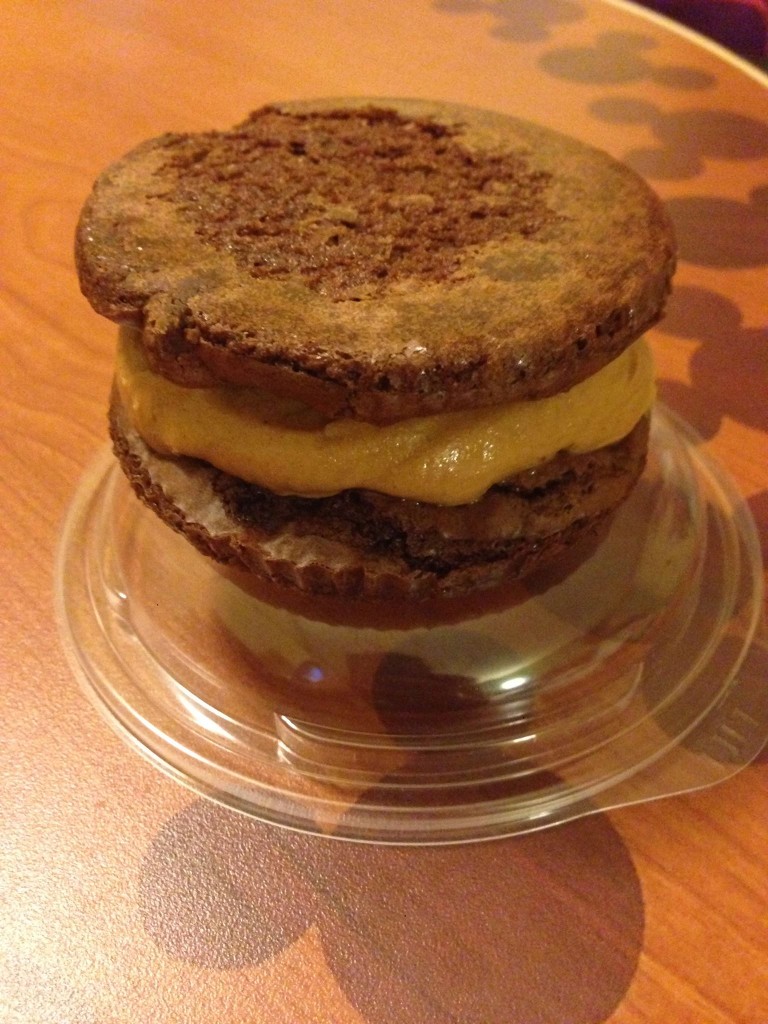 Honorable Mention #3, Croissant Doughnut from the RefreshmentPort in Epcot. It's like a croissant and a doughnut had a baby! It's covered in sugar and served warm. This is my husband's favorite, hands down!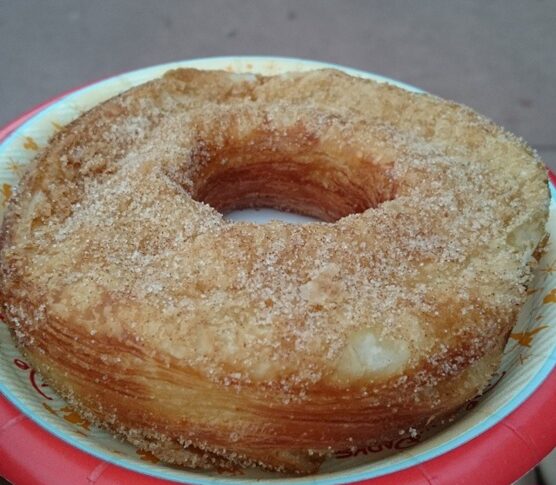 Do you have a favorite not mentioned here–be sure to let us know what it is!
Happy Snacking on your next Disney vacation!
-Christina