My boys and I headed up to Cincinnati to enjoy the riverfront before attending a Reds game.  There are great spots for family fun all along the river and it's a cool spot to explore.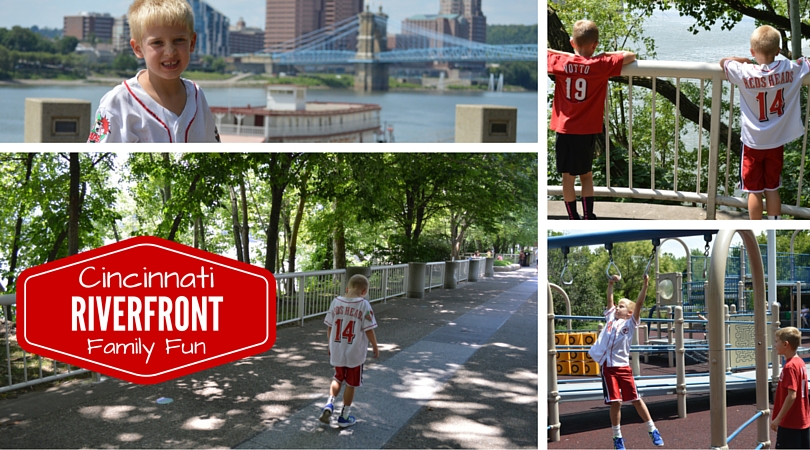 There are great walking paths, spots to get down by the river, places to enjoy nature, as well as play areas.   The riverfront is split into a few different areas to explore.  The Smale Riverfront is between Paul Brown Stadium (Bengals) and Great American Ball Park (Reds).  Just beyond GABP is Sawyer Point and Yeatman's Cove.  Theodore M. Berry International Friendship Park is a beautiful section of riverfront on past Sawyer Point.
You can walk down by the river and enjoy seeing the boats, looking across at the other side, or just enjoying the sunshine.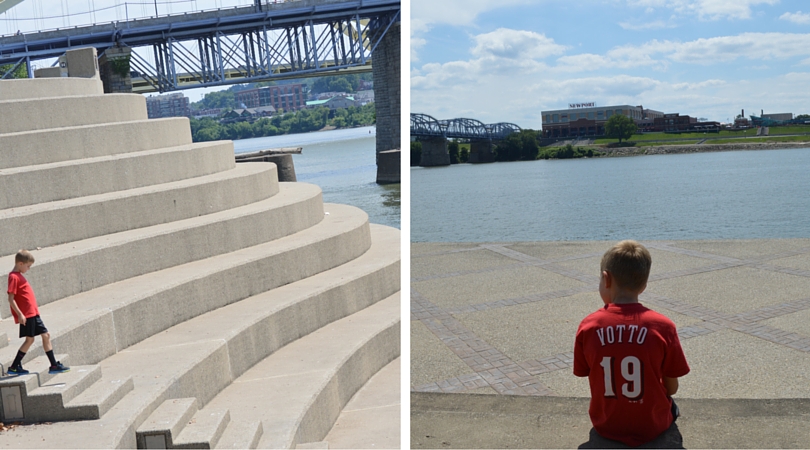 As you walk through past Great American Ball Park toward Sawyer Point check out the path.  We had fun going back in time and seeing all the prehistoric animal and plant species listed by periods.  It's a fun educational component to the area.  In the summer be prepared to get wet!  There is a splash pad area for kids!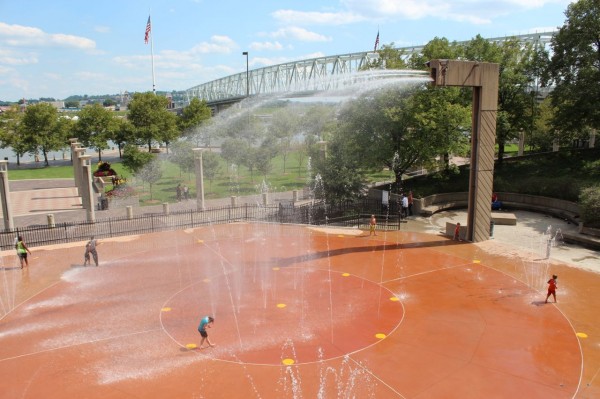 There is a great playground under the bridge in Sawyer Point.  My kids had a blast exploring the different levels, climbing and it's pretty shaded for most of the day.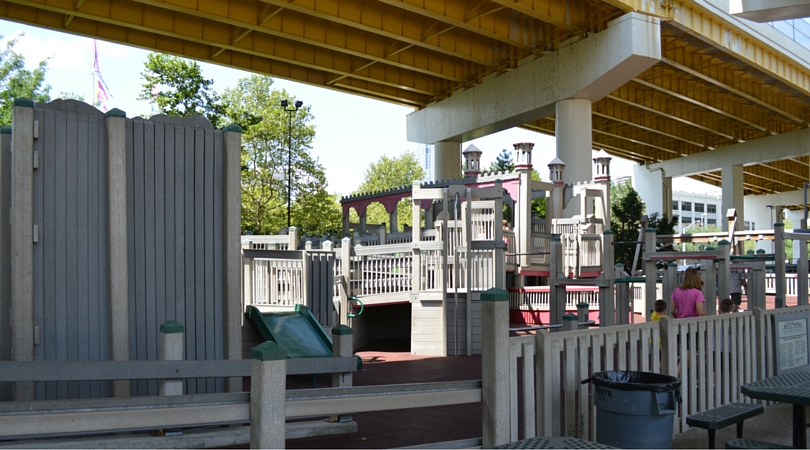 The Smale Riverfront features a Carousel, playground, stage, picnic grove, water play area and more.   Get ready to get wet again!   Click HERE for our review of the Smale side of the riverfront!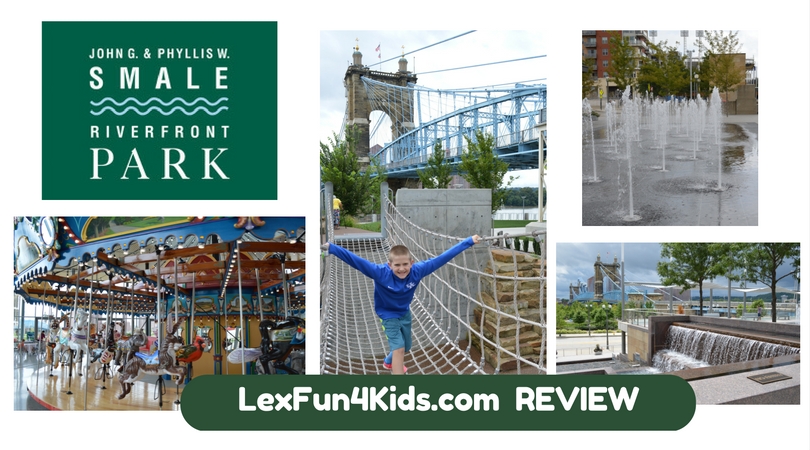 Check out this great video from Cincinnati Parks!