If you haven't been to Shaker Village in a while you need to take a trip and see all the new things they have to enjoy.  Shaker Village is creating so many new, fun, hip events there is something for everyone to enjoy!
Click HERE for a link to current events at Shaker Village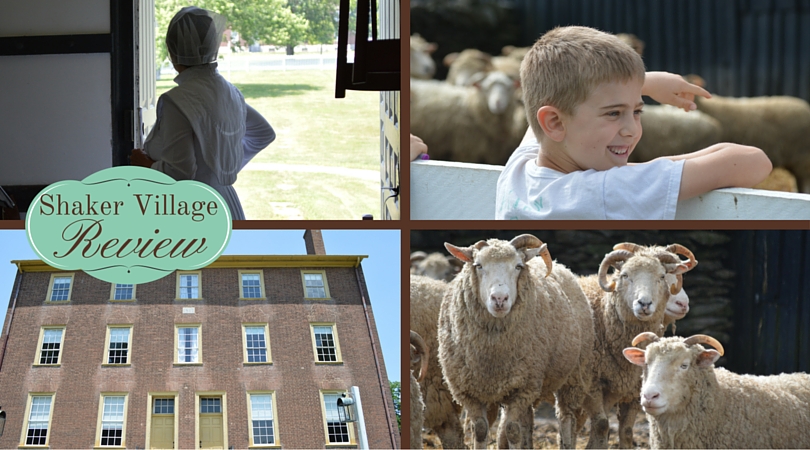 From night hikes, family adventure days, paddleboard yoga, holiday events to happy hour, Shaker Village is a spot to visit not just once but to head back for new, unique events year round.
The grounds feature buildings originally built by the Shakers over 100 years ago.  You can tour the buildings and find artifacts in rooms that share the Shakers' story.  There are hands on parts that kids can feel and explore to get a taste of Shaker history.
Play
My kids love history and Shaker Village is packed with just that!  See how life was many years ago, how people created their clothing, blankets, furniture and more.  What's great about Shaker Village is the hands on fun kids can experience.  I like when we get up close to the animals, touch the wool from a sheep, and listen to the music the Shakers enjoyed.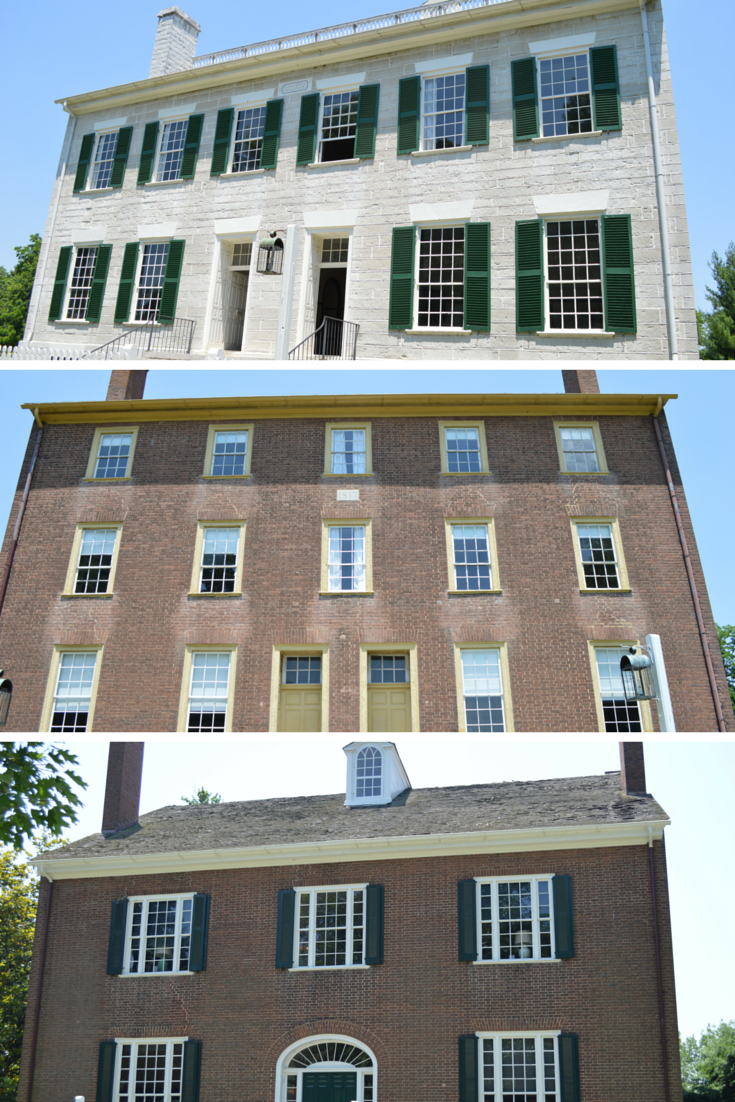 Shaker Village has buildings to explore, lookouts to peek from, barns to browse, and trails to walk.  You can easily spend an entire day enjoying all there is to see and do.  If you don't have all day pick some new spots each time you go or try out a special event.  There are always fun things happening in the Village.  One way to enjoy the Village is a $5 after 5 pm deal.  There are still great events going on and much to see after 5 pm and you get in for a reduced rate.
My son loved seeing the sheep being sheared, touching the wool being spun, and seeing the fresh foods growing in the garden.  We'd never seen asparagus growing tall out of the ground before!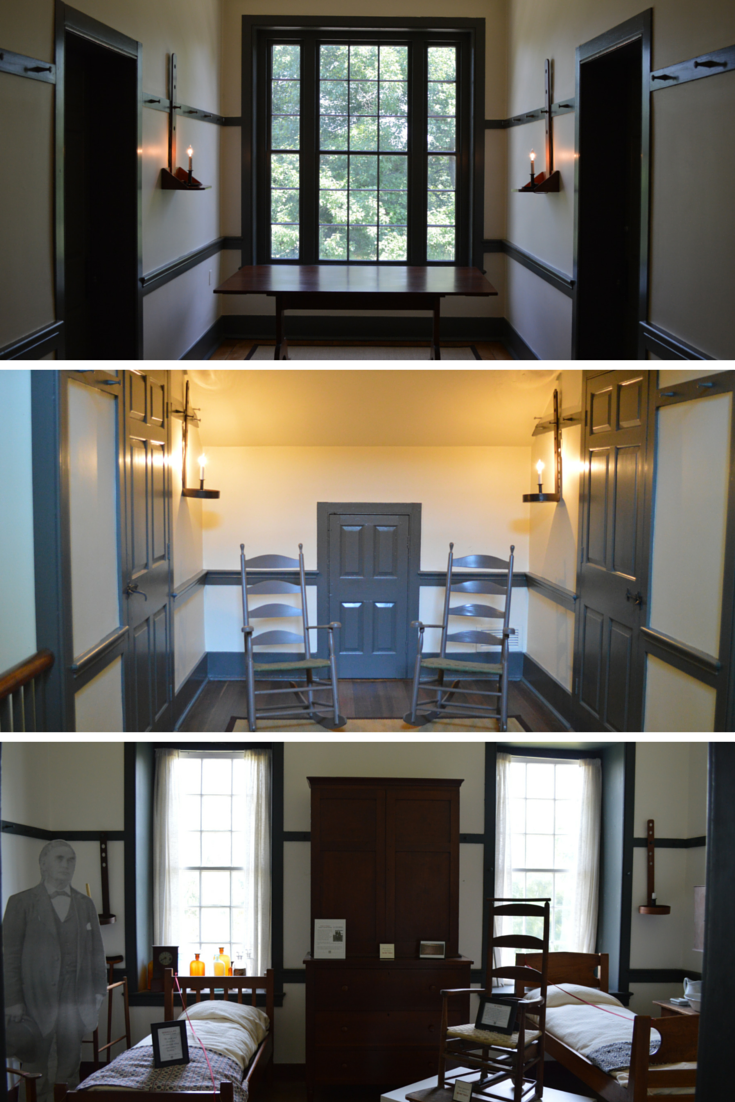 Shaker Village has  rooms on their property allowing for families to enjoy a weekend together or grown ups to enjoy a weekend away. There are rooms in a few different buildings, choose a king, two doubles, and more.  The rooms are beautiful and feature the famous shaker style furnishings.  They create a feeling of being home instead of in a hotel.  There are often specials for holidays like Valentine's Day and Christmas.
The Shakers have some famous recipes and the Village has amazing places to enjoy a meal.  Grab a quick bite, enjoy a breakfast, stay for a candlelit dinner, experience a special dining experience or pick up a cookbook and enjoy a Shaker dish at home.  My husband and I tried the Winter Kitchen, which is open only for a few weeks each year, and had a wonderful dinner in a cozy, warm atmosphere.  For more information on dining at Shaker Village click here!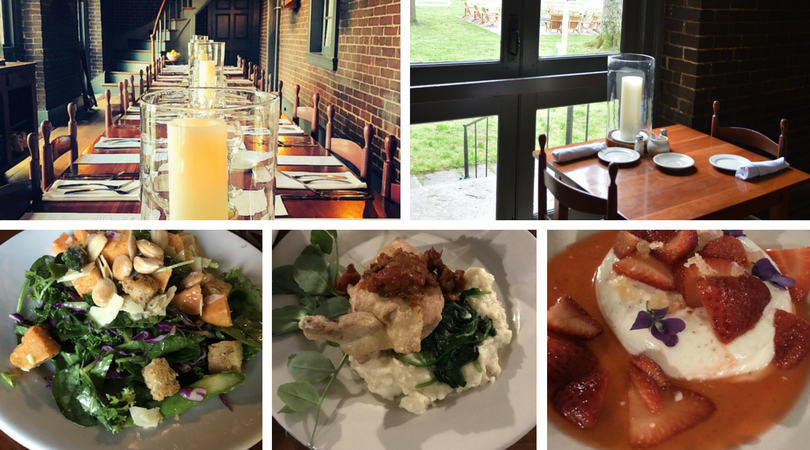 Take a Dixie Belle Riverboat Ride!  What a beautiful way to see the Kentucky River!  Hop on the riverboat and ride through the Palisades as you relax and enjoy native Kentucky birds and scenery.  My kids have taken a couple boat rides and we had a great time.  Adults are $10, Kids 6 – 12 are $5 and kids under 5 are FREE!  It's an hour long adventure and there are knowledgeable guides that share information along the way.