There are amazing light displays all around Central KY with so many beautiful and fun decorations to see! Enjoy a family scavenger hunt for the holidays and see what kinds of unique displays you can find. I have a cool printable you can take with you along the ride to make the time together even more fun.
There are large displays at homes all around town or you can always drive through your own neighborhood for a quick evening holiday adventure. Add some of your favorites to the list or see just how many of each thing you can find!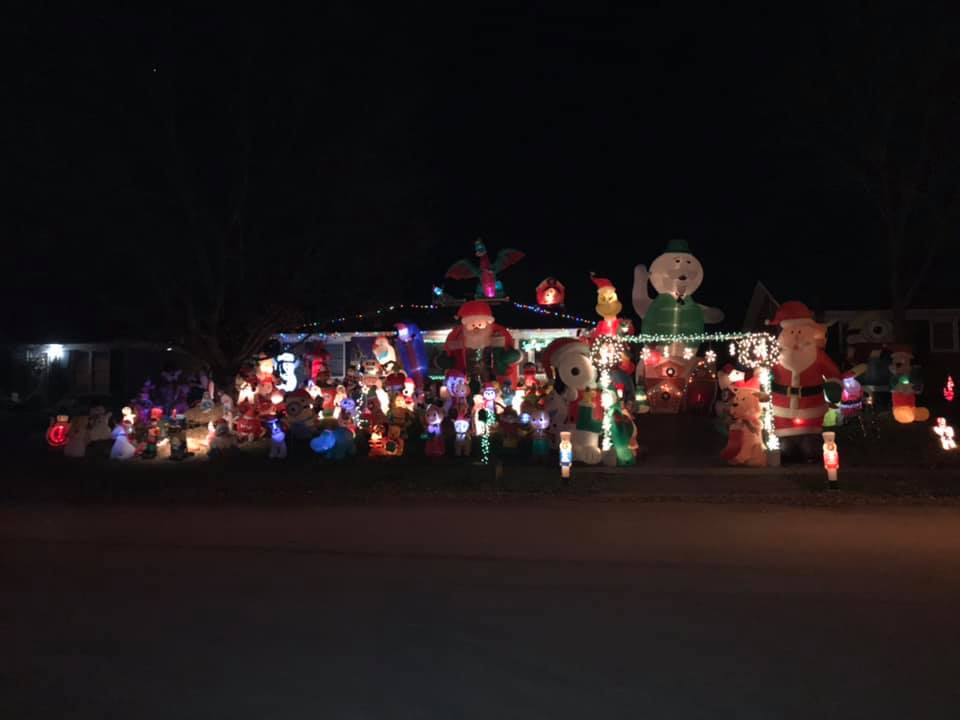 You can find great displays using the Lex Fun 4 Kids Holiday Lights Guide and map!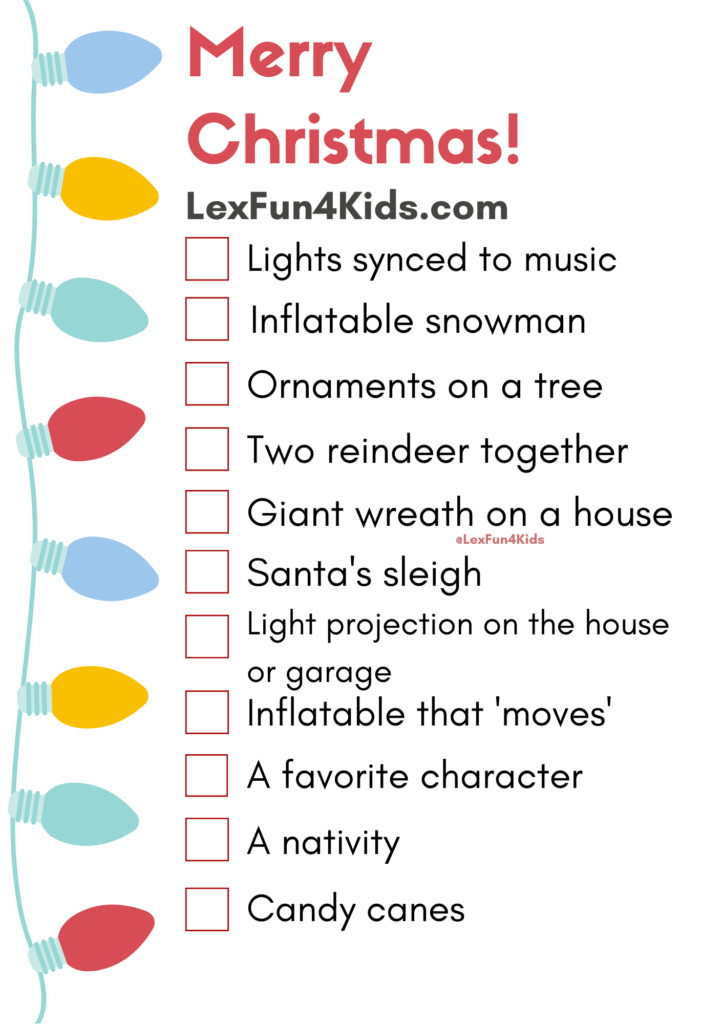 I hope you and your family enjoy making memories as you track down your favorites all around Central KY!