Have you ever wondered how your favorite holiday stories came to be – how all the details that bring you Christmas cheer and joy were created? This adaptation of 'Twas the Night Before Christmas gives you a funny and festive look behind the scenes at how this favorite tale might have been written.
Follow author Clement Clarke Moore (better known as "Clem") on his journey to write his beloved Christmas Eve poem, along with two magical friends who show up from the North Pole! Together, they write one of the most beloved St. Nick stories of all time – but not without a few hilarious word fumbles, caroling, and kooky Christmas antics along the way!
December 14, 2020 – December 31, 2020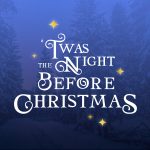 Best enjoyed by: ages 5 and up
'Twas the Night Before Christmas by Keith Smith
Inspired by "The Visit of St Nicholas" by Clement Clarke Moore
Produced in arrangement with Arkansas Arts Center
TICKET PRICES:
Stream video from LCT's production of the show right from the comfort of your own home! Your access codes will be sent via your email confirmation and will be valid over 48 hours of your choice – from 5:00pm EST on the first day of your selected family pass.
Streaming passes are available for $15.00, $25.00, $50.00, and $75.00. We ask that you please consider how many people will be watching the stream when you select your pass amount! Click HERE for tickets!
REVIEW
One of our local Lex Fun 4 Kids families enjoyed this latest show from LCT and has a great review!
'Twas the Night Before Christmas digital play presented by LCT is a great pre-holiday, fun family activity. We enjoyed the show with children ages 6-11, though younger children may be able to appreciate the show as well. Streaming couldn't have been easier, and we watched once with the iPad connected to the television, and a second time on just the iPad. Audio and video quality were excellent, and we all liked that we were able to see even more detail than if we were watching from the theatre seats.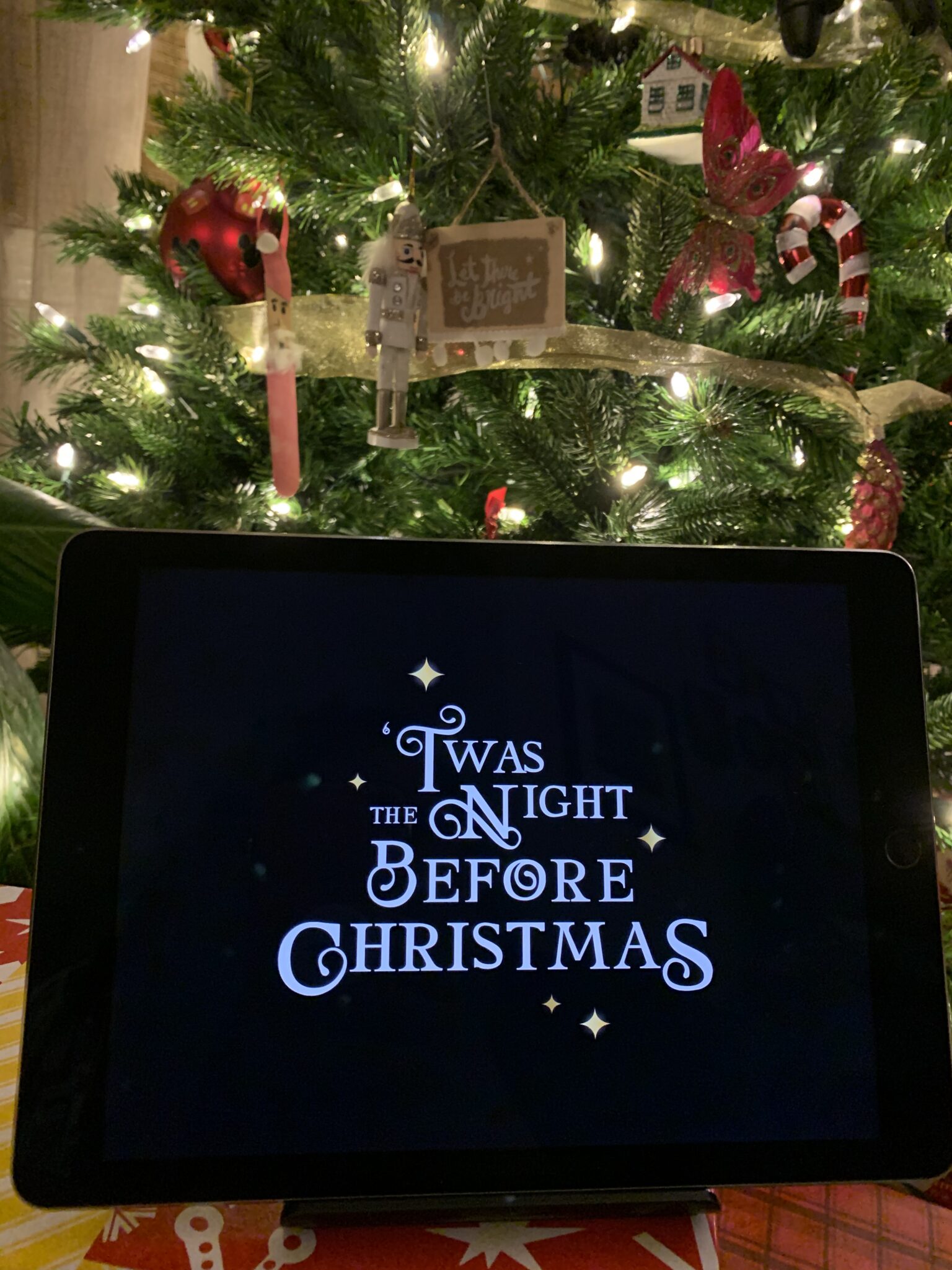 If you've been able to enjoy shows at LCT, you know it is a cozy, intimate theatre — this digital format still provided that same experience. The scenery and costumes were nicely coordinated, colorful, and very well suited to the time period (1820s).
The play opens with Clement C. Moore (Clem) on Christmas Eve, preparing to write his famous poem. When he makes a wish on a star asking for a little Christmas magic, the elves Fa and La come to help him write. At first they are invisible to Clem (which may be confusing to younger viewers) and stir up a bit of mischief trying to help him think of the next lines of his poem. He becomes rattled and decides to go to bed. Fa and La awaken Clem and he is able to see them thanks to some elvish magic. They help Clem write the rest of the poem by playfully acting out scenes, line by line. The happy trio do a great job of writing the poem, and Fa and La help to bring out a more whimsical side of Clem.
At the stroke of midnight, Fa and La depart, in advance of Santa arriving. Clem reads through the poem, from the beginning. As he gets to the part with Santa, we hear Santa saying his lines in the distance, and then he appears in Clem's home, placing presents under the tree. Though nicely cast and costumed, Santa doesn't look like the classic American Santa in red and white with a big white beard, to which my children said, "He's wearing blue! And he's smoking!"
Our family is thankful for opportunities like this, where we can enjoy live performances from the comfort and safety of our own home during this time. And being able to eat popcorn and drink hot chocolate during the show didn't hurt either!