Our PlayHouse Preschool & Kindergarten is a Reggio-Emilio inspired program focused on project based learning.  They are offering great camp options for kids 1 – 4 and 5 – 7.  Learn more from their information below.  You can register online!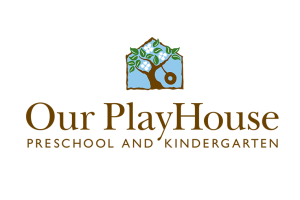 Explore, Play, and Grow
***New 2018- Camps for 5-7 year olds!
Summer Camps at Our PlayHouse encourage hands-on learning as children explore their interests in the indoor and outdoor classroom. As children talk, hypothesize and problem solve with their peers, they gain a richer understanding of each topic. Topics include a curriculum based on daily sensory, art, building and movement activities, along with plenty of outdoor play!
Each week session of camp will focus on students' interests within the topics of wild animals, art and invention, stories and tall tales, and scientific discoveries. During the sessions, teachers will work to provide materials and provocations to allow children to explore each topic in greater depth.
OPH summer camps are available for children ages 1-4 and 5-7, with morning (8:30am-12:30 pm) and extended day (3:00pm) options. Flexible 2, 3, and 5 day schedules are available, depending on age. Toddlers must be registered for our fall program to attend summer camp. If a toddler is not enrolled for the fall they need to be enrolled for a significant portion of camp (4 or more weeks).
To register for summer camp, please complete the Summer Camp Registration Form. After completing the online registration, families will receive an email confirmation and an invoice for total cost.
Camp Policies
No refunds will be issued after May 31. Prior to May 31, you will receive a refund minus a $50 processing fee.
Pending availability you can change your schedule at any time.
We cannot reserve places until full payment has been received.
Summer Camp handbooks will be emailed prior to the start of camp.
One week camp options are available to children who are signing up for the full 5 days. Families who desire a two or three day a week option must sign up for a minimum of two consecutive weeks unless your child is already enrolled in our school year program.
A one time $25 dollar enrollment fee will be charged to summer only families not currently enrolled at OPH.
UK discount does not apply to summer camps. A 5% sibling discount can be applied.