Louisville is home to the Jack O'Lantern Spectacular featuring 5,000 carved pumpkins illuminated at night as an "art show". The show runs daily from dusk to 11 p.m., during the week (Sunday-Thursday), and closes at midnight on Friday & Saturday.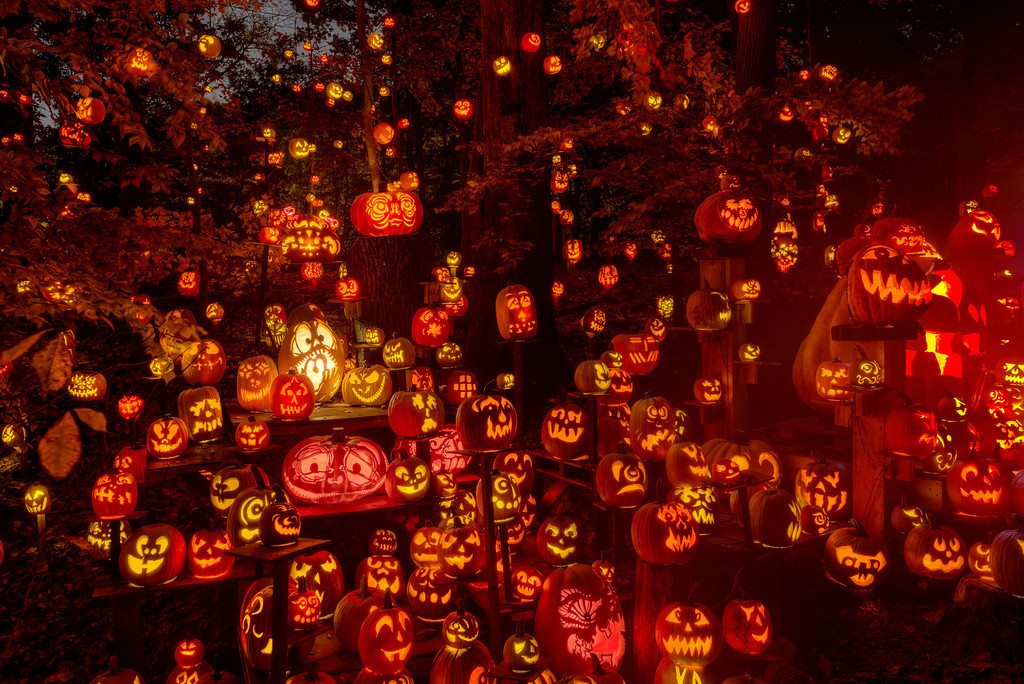 This year's Spectacular is a Drive-Thru! Get out and enjoy this SAFE drive-through-only Halloween experience at Iroquois Park.
Dates:
Thursday, October 1, 2020 – Sunday, Nov. 1, 2020
**Sensory Night: Sensory night is held on Sunday, November 1. It is designed for those with Autism Spectrum Disorders (ASD) and sensory processing differences, and their families, from 5:00 – 6:00 pm. For guest's enjoyment, pumpkins will light up the woods, but there will be no music or special effects. Sensory Night at the Louisville Jack O' Lantern Spectacular, made possible through the generous support of PNC Bank.

Cost:
Cars/SUVs/Minivans: $35
Passenger Vans/Limos: $50
Due to COVID-19, this will be a cashless event. Tickets can be purchased online with a major credit card.

Location:
4800 New Cut Road at the intersection of New Cut and Southern Parkway
• Nightly illumination
• Entertainment for the whole family
• 5,000 illuminated pumpkins with more than 100 pumpkins carved into veritable works of art
• Presented, each year, in newly themed scenes, with music
• Proceeds benefit the Louisville Parks Foundation
Pack a snack and load everyone up in the car for a trip to see this amazing show! You can enjoy a day trip to Louisville and stick around for the pumpkins or stay the night for a quick family road trip vacation! Find more fun for your family while you're in Louisville with Louisville Family Fun!
NOTE: Lines to enter may be long – and even longer on the weekends. Please be patient and enjoy the show!
And for a limited time, get 10% off Winter Woods Spectacular when you buy a ticket for Jack O'Lantern Spectacular.
Offer expires August 31, 2020.

Offer expires August 31, 2020.