The popular Wild Lights: Asian Lantern Festival is returning to the Louisville Zoo for 2023 and will be open March 10 – June 4, 2023. (NEW EXTENDED DATE!)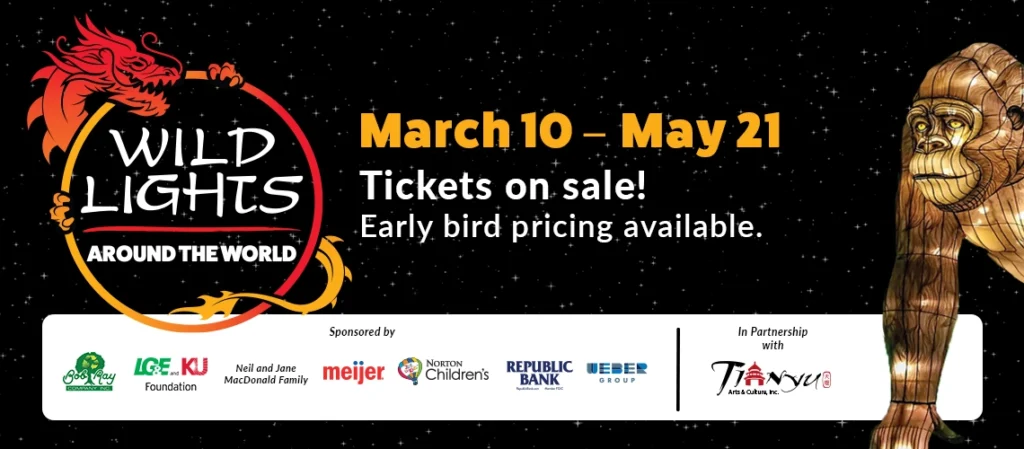 Wild Lights is one of the largest Chinese lantern festivals in the nation and the Louisville area's first-ever outdoor Chinese lantern festival.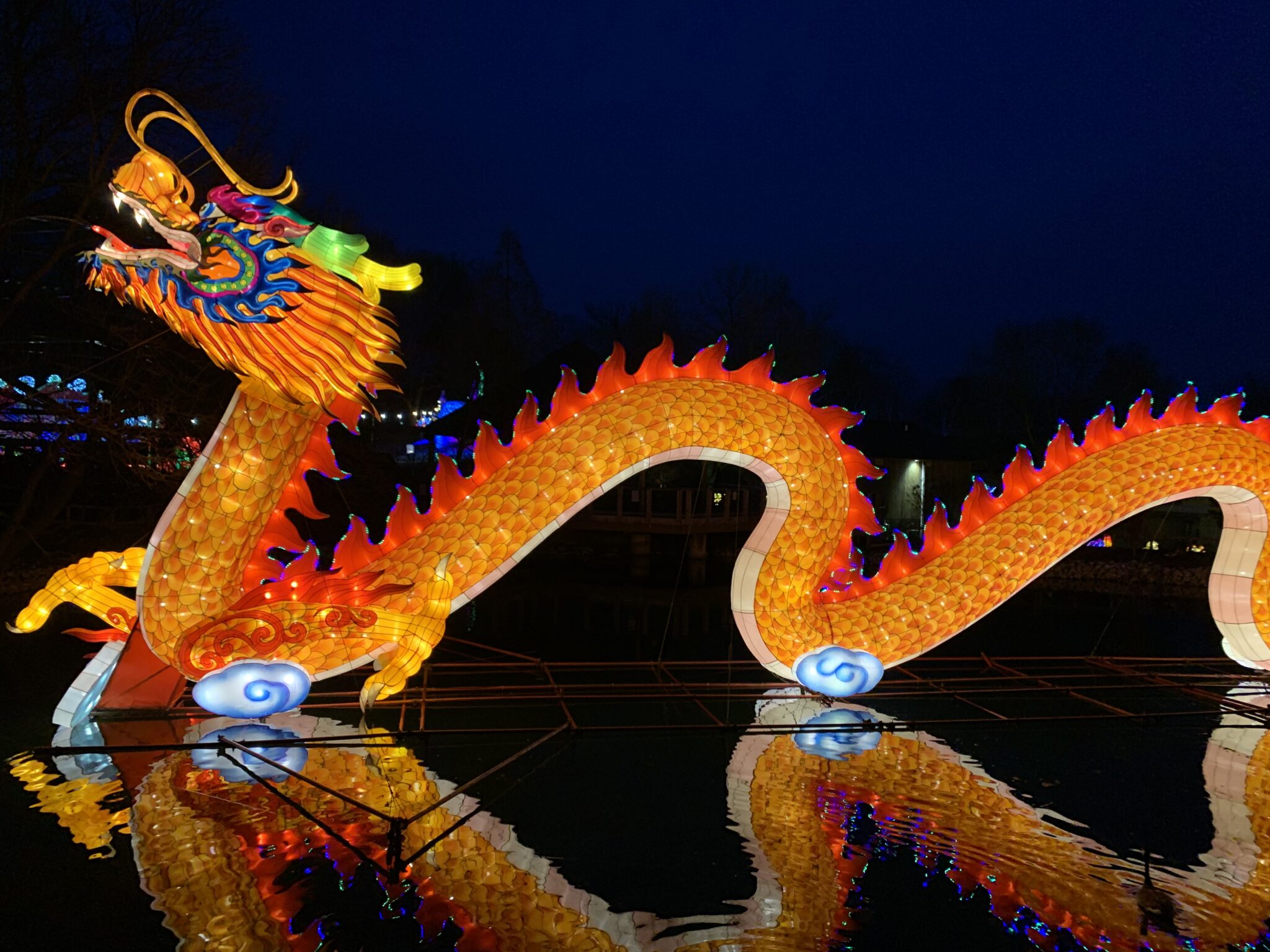 March 10 – June 4, 2023; Thursdays – Sundays*
* Open nightly April 3 – 7 for spring break
The fun starts at 6:30 p.m.
Advance online ticket required.
This is an outdoor event.
Experience Wild Lights: Around the World – with NEW lanterns at the Louisville Zoo!
Our popular lantern festival is back in a WHOLE NEW WAY! Experience unique locations from around the world as you stroll through the Zoo under the light of enormous, handcrafted, silk-covered lanterns. Don't miss the thrilling sights of the region's largest lantern festival with thousands of lanterns aglow with more than 50,000 LED light bulbs.
Dramatic archways illuminate the way on a magical journey encompassing the famous landmarks, flora and fauna of six continents. From the Leaning Tower of Pisa to the Sydney Opera House, to the Hall of Supreme Harmony and the Great Sphinx of Giza, displays celebrating these breathtaking global sites will amaze guests of all ages. Feast your eyes on dramatic cultural displays celebrating the rich heritage and craftsmanship of lantern artisans. Engage with interactive, animated and color-changing displays. Commemorate your visit with awe-inspiring photos at our stunning photo opportunity locations. Kids (and kids at heart) can become part of the magic while swaying on our glowing moonlight swings or exploring the panda game station! The wonder of Wild Lights is sure to create glowing smiles and bright, everlasting memories.
Advance tickets are required and are valid for the date and time listed on the ticket only. Be sure to apply the $7 parking fee to your order, otherwise you will be charged at the Zoo's admission windows.