Save the date!
Read Across America!
Enjoy this celebration of reading with FREE family fun activities, books, and more!
Saturday, March 4, 2023
11:00 a.m. to 3:00 p.m.
Frederick Douglass High School
The Fayette County Education Association, the Fayette County Education Support Professionals Association, and the Fayette County Public Schools are sponsoring their twelfth annual event called Read Across America to celebrate the love of reading!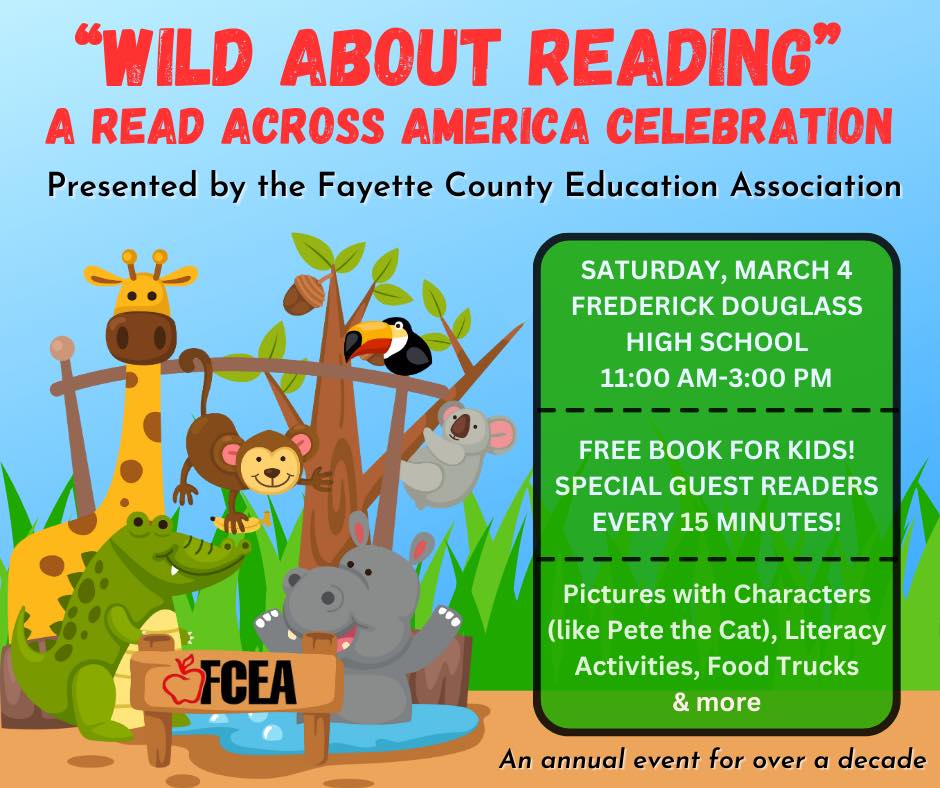 The event features celebrity readers; photo opportunities with children's book characters; literacy activities; food trucks; and goodie bags for children which include a book, activity sheets for students, reading lists, and tips for parents.