ENJOY DISCOUNTED ZOO ADMISSION EVERY DAY!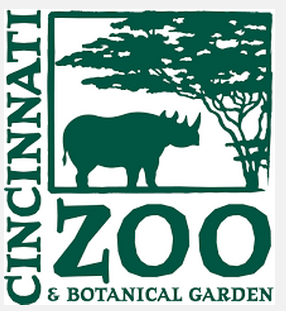 March to the Cincinnati Zoo and save a waddle of cash! Experience cooler prices and even cooler animals during Penguin Days, with discounted Zoo admission every day.
Waddle to the Zoo and save money during Penguin Days! Enjoy discounted admission from January 18 – March 12, 2021.
PENGUIN ENCOUNTERS
Although it will look a little different than year's past, daily Penguin Encounters are back every day at 11:00am from January 18 – February 28!
King Penguin Parades will take place every Friday, Saturday, Sunday, and holiday Mondays at 11am

Please help keep our Zoo safe and socially distance yourself from others. Masks required at the Zoo.

Penguin encounters with Rockhopper and Magellanic penguins will take place on each non-holiday Monday, Tuesday, Wednesday and Thursday at 11am
Weather must be under 50 degrees for King Penguin Parade to occur; if above 50 degrees, another penguin species will be brought out for an encounter.
See the daily Penguin Encounters outside the Wings of the World Bird House at the Free-Flight Aviary.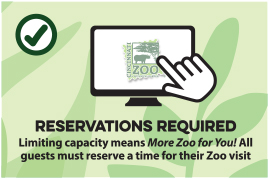 Everyone visiting the Zoo, including members, needs to make a reservation.
All sales final. There is currently no re-entry.
JANUARY 18 – MARCH 12, 2021