ENJOY DISCOUNTED ZOO ADMISSION EVERY DAY!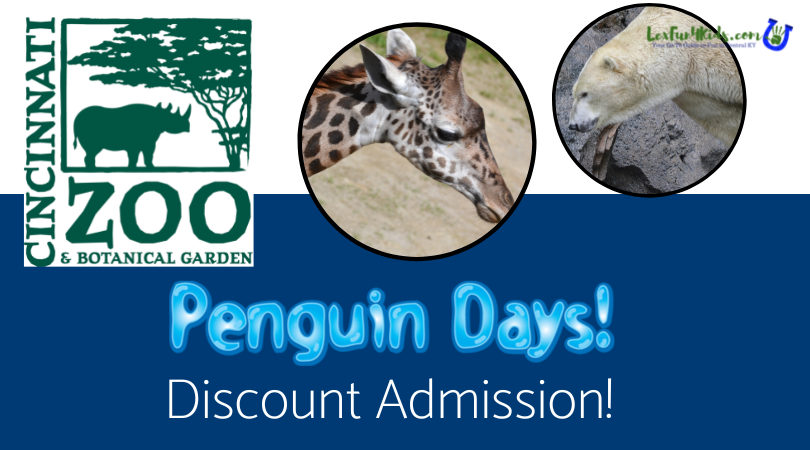 March to the Cincinnati Zoo and save a waddle of cash! Experience cooler prices and even cooler animals during Penguin Days, with discounted Zoo admission every day.
Waddle to the Zoo and save money during Penguin Days! Enjoy discounted admission from January 9 – March 10, 2023.
Penguin Parades
Penguin Parades are Fridays, Saturdays, Sundays and Holiday Mondays (Jan 16 & Feb 20) at 11am & 2:30pm. It must be colder than 50 degrees for the penguins to participate in the Penguin Parades.
Fridays – Sundays & Holiday Mondays
First Parade: Friday, January 13th
Last Parade: Sunday, February 26th
Times: 11:00 AM and 2:30 PM