ENJOY DISCOUNTED ZOO ADMISSION EVERY DAY!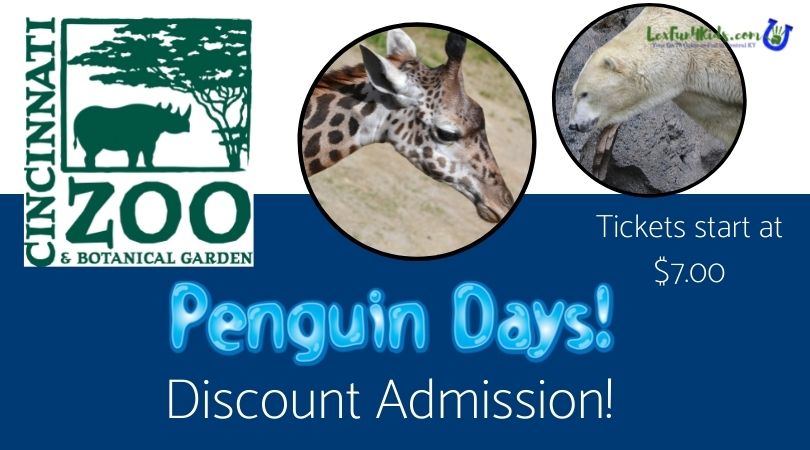 March to the Cincinnati Zoo and save a waddle of cash! Experience cooler prices and even cooler animals during Penguin Days, with discounted Zoo admission every day.
Waddle to the Zoo and save money during Penguin Days! Enjoy discounted admission from January 10 – March 11, 2022.
Penguin Parades
January 14 – February 28, Fridays – Sundays and Holiday Mondays (January 17 & February 21) only
11 am outside the Wings of the World Bird House
It must be under 50 degrees for King Penguin Parade to occur
A 15-minute penguin encounter with a rockhopper or Magellanic penguin will take place on each non-holiday Monday at 11am at the Wings of the World Bird House.
JANUARY 10 – March 11, 2022