Lexington and area communities have a variety of special events planned to celebrate the life of Martin Luther King, Jr.
Martin Luther King, Jr. Day 2023 is observed on Monday, January 16th, 2023
---
Lexington Events

1 p.m. – Freedom March (Note: Line-up begins as early as noon in Central Bank Center lobby – High Street entrance). Free parking in the High Street lot.
2 p.m. – Commemorative Program, Central Bank Center in Exhibit Hall A. Featuring guest speaker Dr. David Hall, President of the University of the Virgin Islands and performances by the renowned Uniting Voices Chicago (formerly Chicago Children's Choir).
---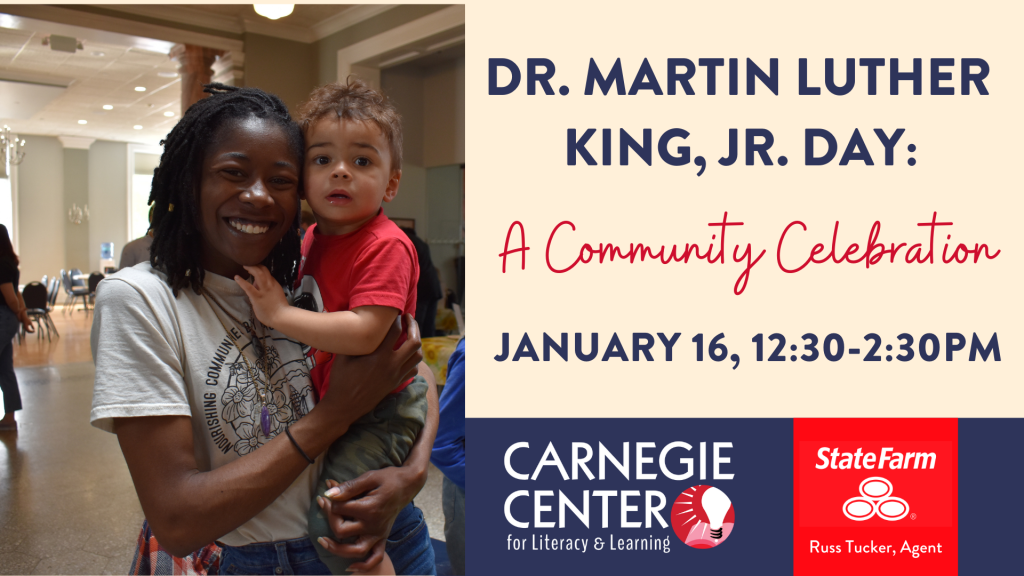 Join us at the Carnegie Center to honor the legacy of Dr. Martin Luther King, Jr. We will come together to share a meal, be inspired by a speech, and participate in a special service learning project.
This event is free and open to the public. Registration is not required.
---
Martin Luther King, Jr. Day Celebration (Georgetown)
Join the Martin Luther King Jr. Day Celebration in Georgetown on Monday, January 16.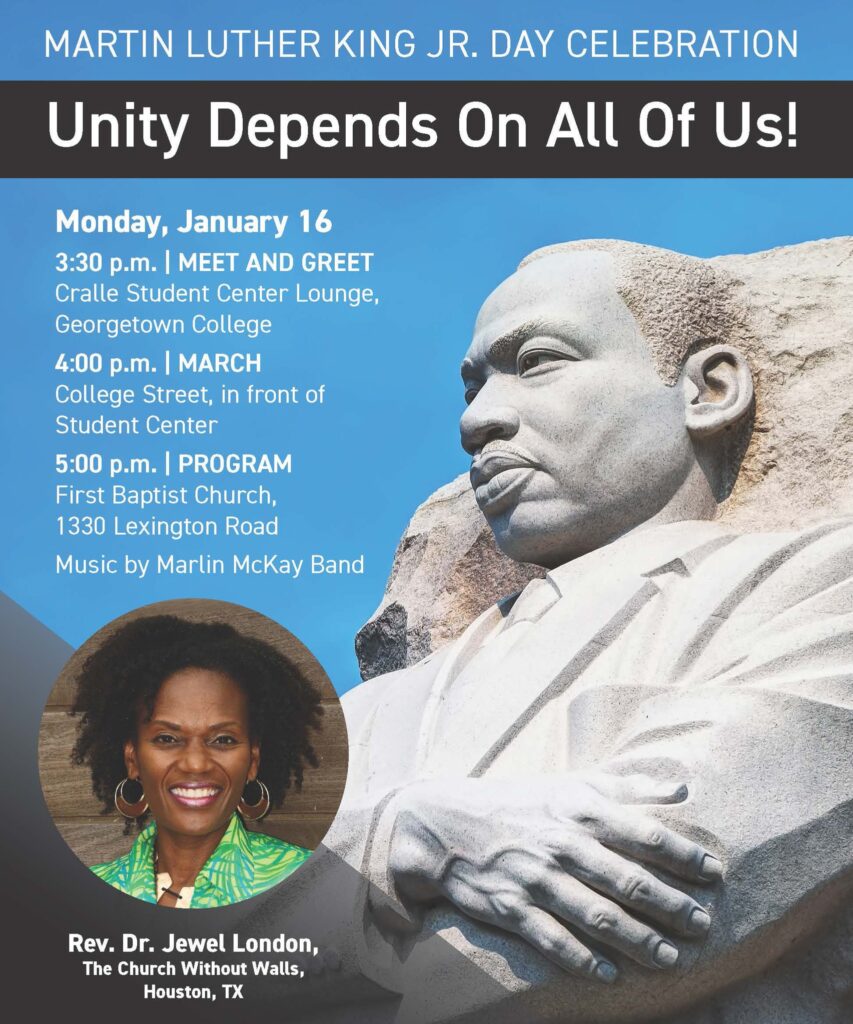 ---
Enjoy a breakfast, commemorative march and keynote speaker. Event is free. Registration begins at 8 am. Please bring a non-perishable food item for entry.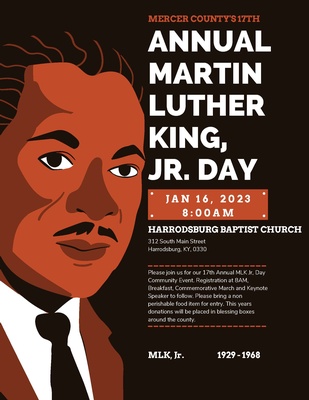 Watch for more communities to add events soon!