The University of Kentucky College of Engineering's annual open house, E-Day, is set for February 25, 2023!
They will have exhibits, competitions and demonstrations for engineers of all ages. Students are able to ask questions and engage with engineers. E-Day is free and open to the public and will take place on campus from 10:00 AM to 2:00 PM.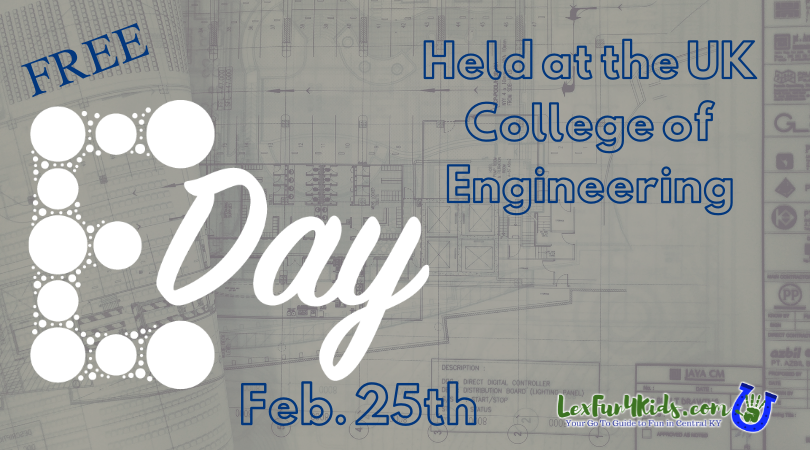 Engineers Day, or E-Day is a celebration of all things engineering, from building bridges to discovering new medications to writing the software that powers our cell phones, engineers and computer scientists do the things that make our 21st-century world work.
"Countless students have told me through the years that their first exposure to engineering occurred at UK's E-Day." – Thomas Lester, dean of the UK College of Engineering for 22 years.
E-Day is sponsored by a coalition of more than 100 professional societies, major corporations and government agencies dedicated to promoting math and science literacy and ensuring a diverse and well-educated future engineering workforce.
They are excited about creating an engaging, fun and insightful experience that will inspire the next generation of engineers.