Each year, the YMCA of Central Kentucky, in partnership with Fayette County Public Schools, sponsors and community partners, hosts the annual neighborhood Back to School Rallies. The rallies provide elementary, middle and high school students with free full-size backpacks and school supplies.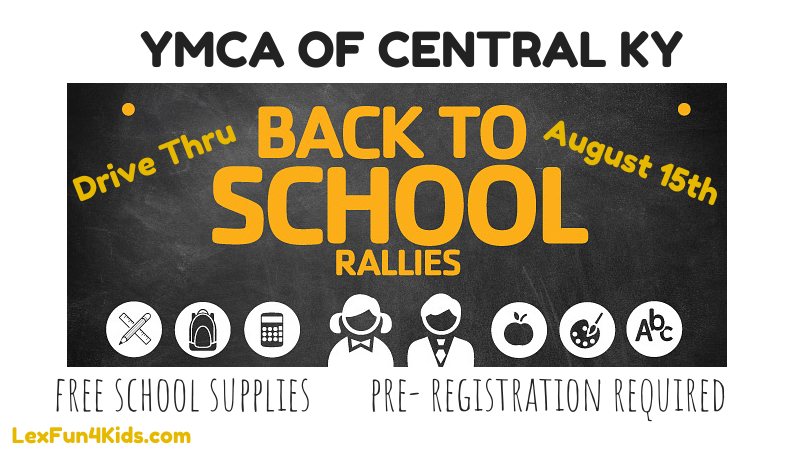 This year's event will be held on Saturday, Aug. 15, 2020.
Sites are drive thru pick up only. There are eight sites this year. Please see the list and choose the site closest to you.
Event will run from 9 a.m. – 1 p.m. Families must register for a pick up time for this event.
Registration is open through August 12. Register at ONLY one site (information will be confirmed).
To register for a pick up time, please visit ymcacky.org/events/back-school-rallies. Registration is open until August 12.
LOCATIONS
· Booker T. Washington Elementary (707 Howard Street)
· Coventry Oak Elementary (2441 Huntly Place)
· Dixie Elementary (1940 Eastland Parkway)
· Winburn Middle School (1060 Winburn Drive)
· Shiloh Baptist Church (37 E Fifth Street)
· Cardinal Valley Elementary (218 Mandalay Road)
· Woodhill Community Center (422 Codell Drive)
· E. Jessamine High School (815 Sulphur Well Road)