Social Distancing in Central KY: Where to go and what to do
Our families are facing a new normal with weeks at home and messages from leaders to social distance ourselves from others.  Lex Fun 4 Kids has your guide to tips and ideas for social distancing in Central KY.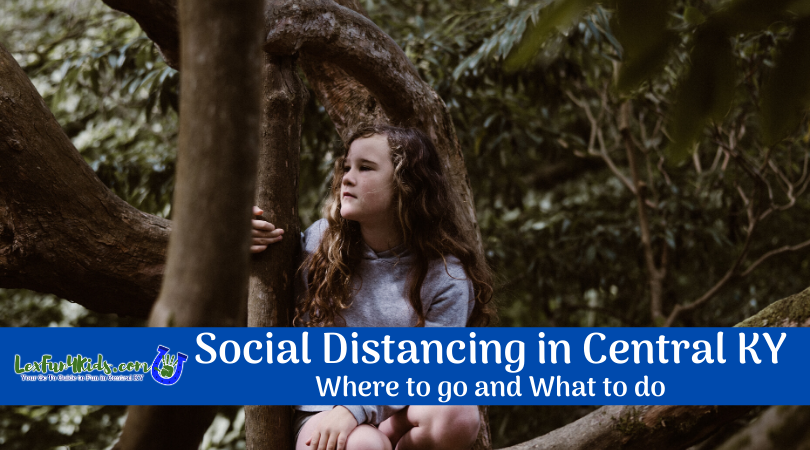 This guide is ever changing and as more closures are announced I will try to keep this page updated, however, check for any new closures before you head out to enjoy an activity.
Outdoor Fun
Enjoy time playing in a local park.  Find listings of Lexington Parks HERE.   Playgrounds and park parking lots are CLOSED.  Please use walking paths or green space near your home.
NEW CLOSURES
Hike at Raven Run – this local park's open spaces are open for visitors.  The visitor's center is closed.  There are great trails available here and it is a great way to enjoy a good hike locally. *OPEN but you must PRE-REGISTER
McConnell Springs – this local park's open spaces are open for visitors.  The visitor's center is closed so be mindful that restrooms are not available.  There are good paved paths here so it's very stroller friendly.  There are many little creatures that live in the park so it's a fun way to enjoy nature.  *OPEN but you must PRE-REGISTER
NEW Raven Run and McConnell Springs Info….
From 9 a.m. – 4 p.m., beginning May 6, the two popular hiking areas will be open to the public
MAY 6
· Open to the public
· Must register on RecTrac (https://parks.lexingtonky.gov/wbwsc/webtrac.wsc/splash.html). Print receipt and bring it with you for admission of one car only. Call (859) 489-9835 if you need registration assistance. Registration will open on a weekly basis to adjust hike times and vehicle capacity.
· Each registration is good for 2 hours hiking time at Raven Run; 1 hour at McConnell Springs.
· Hike times at Raven Run are 9 –11 a.m.; 11:30 a.m. – 1:30 p.m.; 2 – 4 p.m.
· Hike times at McConnell Springs are 9 –10 a.m.; 10:30 – 11:30 a.m.; Noon – 1 p.m.; 1:30 – 2:30 p.m.; 3 – 4 p.m. Please respect reserved times.
· Raven Run will accept 50 vehicles during each hike session; McConnell Springs, 35 vehicles.
· Nature Centers are closed, but restrooms are open at both Raven Run and McConnell Springs.
· No pets allowed.
UK Arboretum – the walking paths at the Arboretum are open for guests.  The visitor's center and Children's Garden are closed.  Restrooms outside near the Children's Garden are currently available.
Local Trails – Enjoy a walk at a local trail
Josephine Sculpture Park (Frankfort)
Kentucky Horse Park – Enjoy the grounds and beauty of the horses that call the KHP home
Enjoy a Lexington Walking Self Guided Tour from the Lexington Public Library
Legacy Trail – Grab a bike, skates, skateboard or just your sneakers and enjoy a trip down the Legacy Trail
Hop in the car and cross the Kentucky River on the Valley View Ferry or stop by an area construction site to watch
Go Fish!  Grab a pole and enjoy fishing at local spots.
Skate – Visit a local skatepark to skate or just to watch the tricks and skills of others!
Shaker Village  – Grounds are open with 40 miles of trails to explore – CLOSED NOW 3/24/2020
Canoe KY – Opens April 1st for rentals
Hike the Pinnacles in Berea
Cumberland Falls – Enjoy the view of the falls and area trails
---
Indoor Fun
Enjoy the Lex Fun 4 Kids list of Online Learning Resources
FREE INTERNET – Charter/Spectrum is offering free internet access for families for 60 days starting March 16, 2020.
Enjoy resources from local libraries!  Buildings are closed but they have vast libraries online!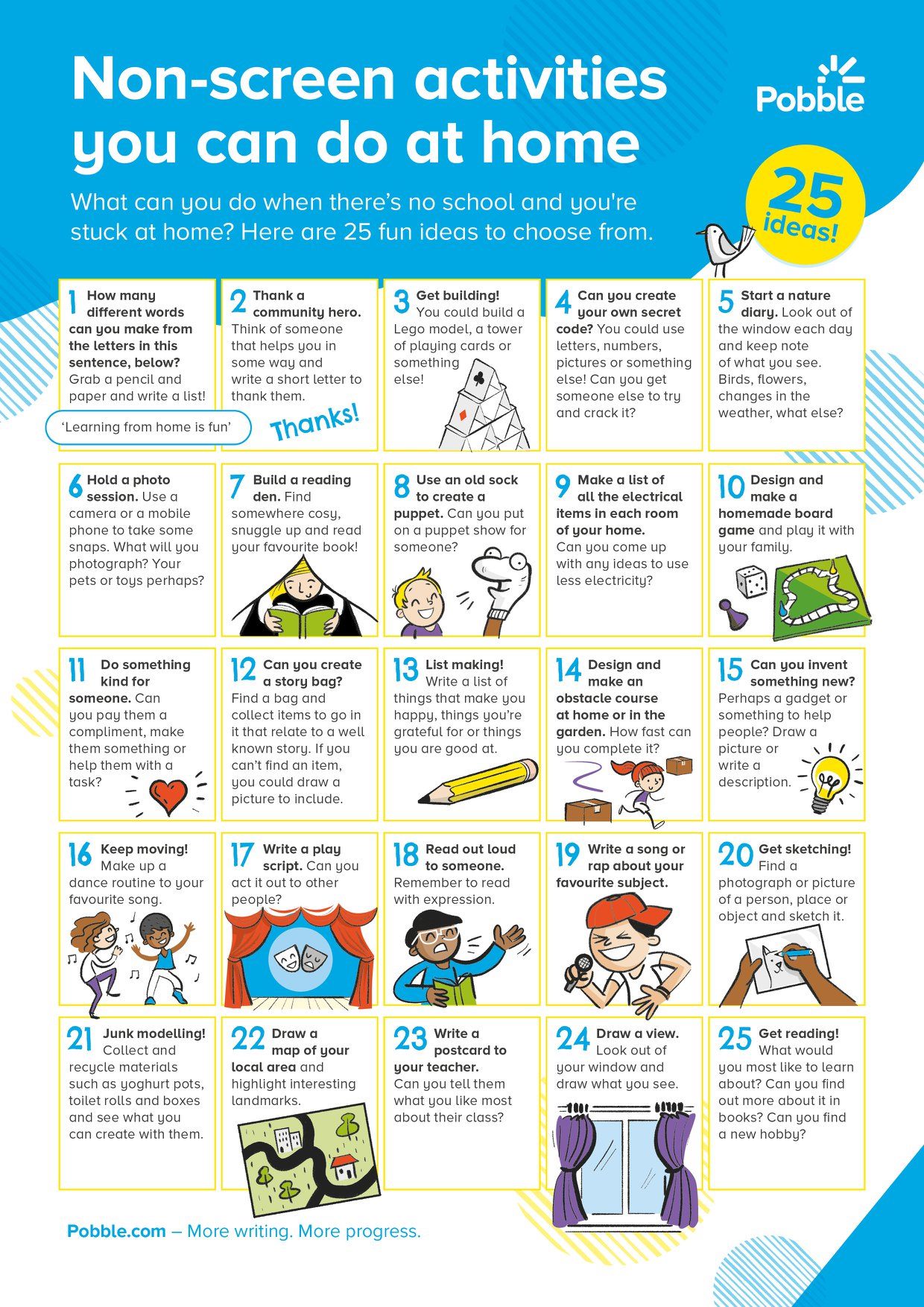 Support Local
Watch for local fun and Facebook Live updates from area businesses.  Some are selling take home craft/toy kits!
Innovation Arts Online Program
Salato Wildlife Education Center
The Studio (Yoga and Dance on Facebook Live)
---
Local Information and Support
Lexington KY Government Information
Fayette County Public Schools Information
Bus Bites Stops for FCPS Students (March 16 – March 27)
Governor Beshear on Facebook (Daily updates)
Commonwealth of KY Information
Centers for Disease Control (CDC)
Lexington Fayette Health Department