Are you looking for a safe and fun Halloween event?
Lex City Church is hosting a huge, FREE community event open to all ages!
October 25th from 5:00 pm – 8:00 pm.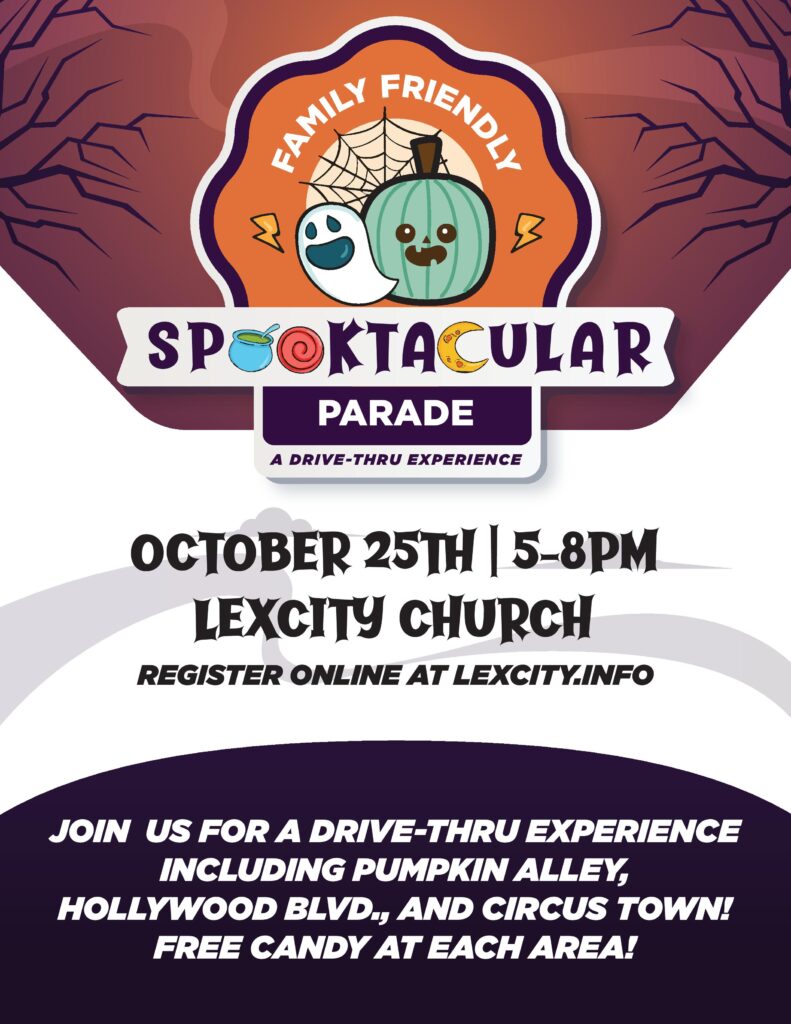 They are going 'all out' to create a special Trick or Treat experience for families in our community, since Halloween will likely not be the same.
This is a drive-thru experience complete with themed sections, radio transmission games and fun throughout the experience with free candy, gifts, mystery bags, live music, tons of fun and so much spectacle! Think Southern Lights, trunk-or-treat and fall festival all rolled into one!