Visit the Kentucky Railway Museum in New Haven, Kentucky.  Enjoy a 22 mile train excursion through the Rolling Fork River Valley.  Stroll through the museum and hop aboard for a train ride into the past.  Train excursions run from April through December.
This September enjoy The Great Pumpkin Patch Express!  They just added a 5 pm Saturday ride since all other rides have sold out!  Get your tickets NOW!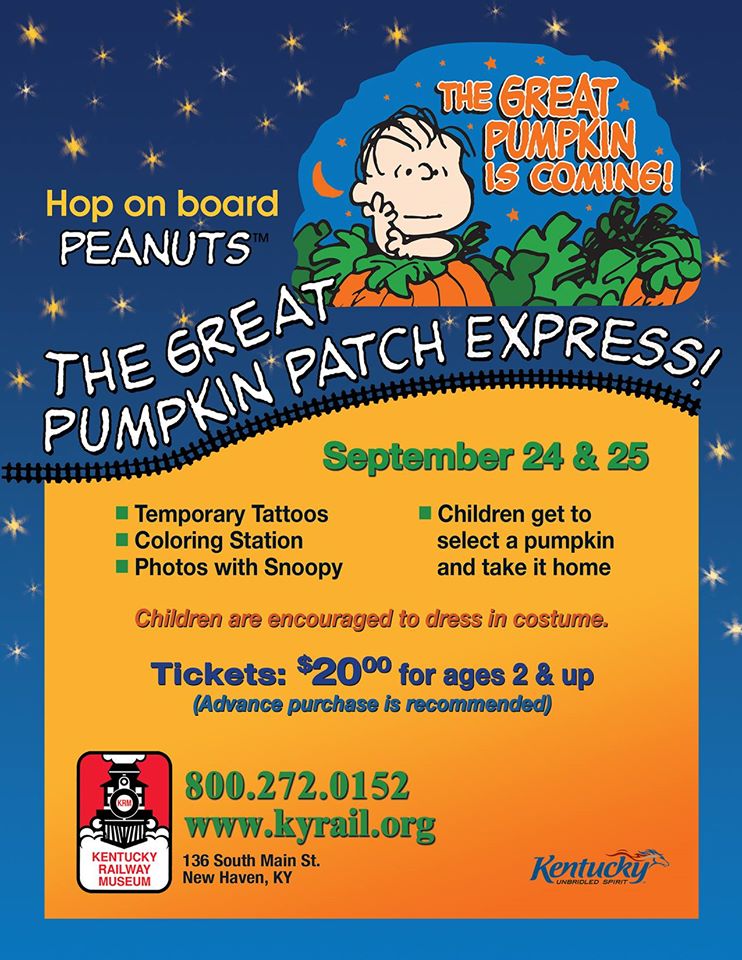 Check out the museum's specialty trains which include the Easter Eggspress, Train Robberies, Mystery Trains, Luncheon Trains, Car Show, Halloween, Day Out with Thomas and ending the year with our very popular Christmas Trains.  Due to the popularity of the Christmas Trains it is well advised to make those reservations by November 1st.  Christmas trains will sell out.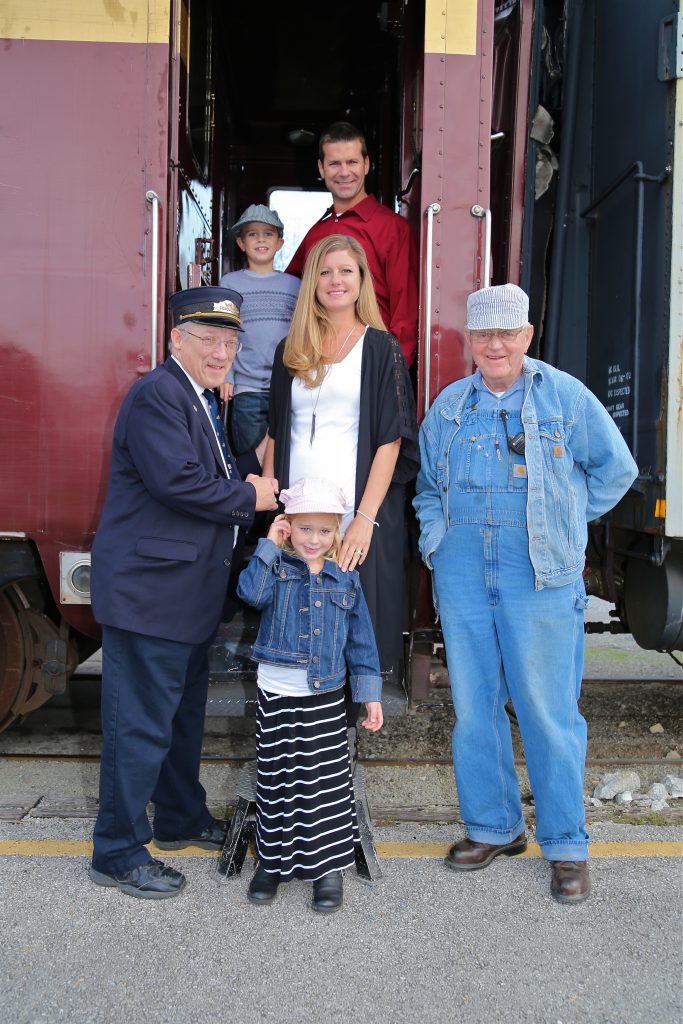 For more information on reserving your next outing whether it be a family reunion, field trip, birthday party or just a day trip with the family please call the Kentucky RailwayMuseum  (800) 272-0152 or hop aboard www.kyrail.org.  You can also checkout our FACEBOOK page www.facebook.com/kyrail for updates.
To experience Fun & History  plan your trip  to New Haven, Kentucky, home of the Kentucky Railway Museum, The Official Railway Museum of the Commonwealth of Kentucky.
The Kentucky Railway Museum is centrally located and is only 1 hour south of Louisville and 1 hour and 15 minutes west of Lexington.