Joseph-Beth Booksellers is one of the area's largest independent bookstores. Located in Lexington Green Mall, it's a great place to spend a few hours with your children. Stop by for story time, pick up a special gift, have lunch at the Bistro, or just to browse and play for a while. There's more to see and do then you could possibly take in during one trip to this special store.  Our Lex Fun Writer, Katie, recently went and has a review with great info about this local family fun spot!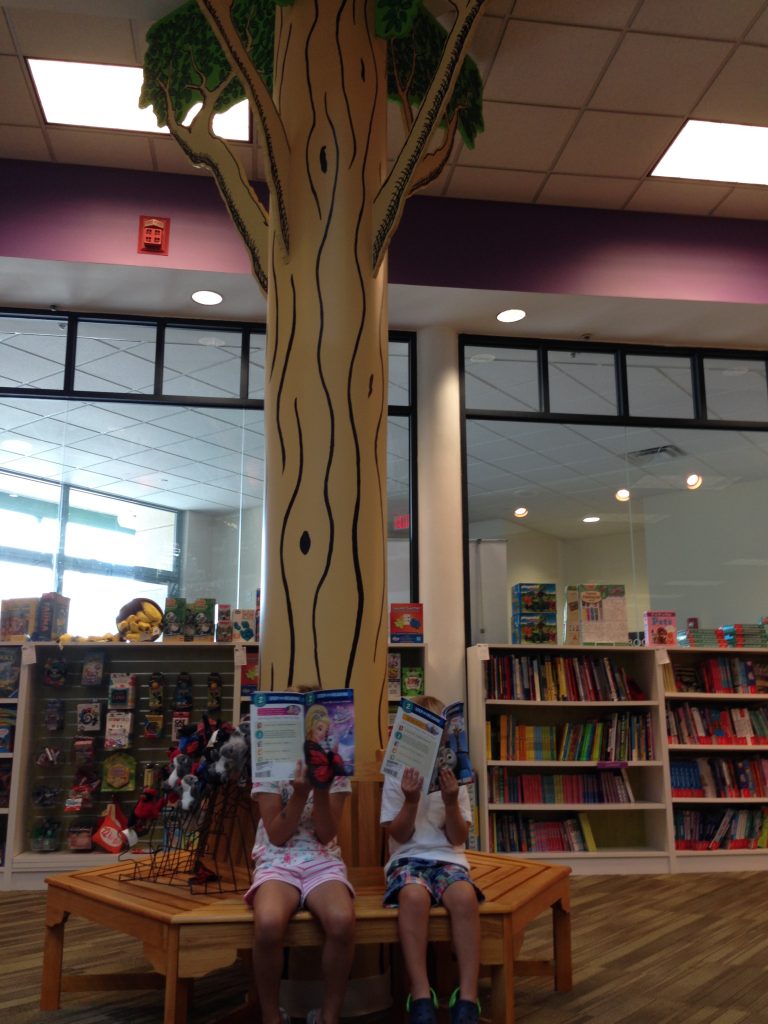 The Joseph-Beth children's department staff offer wonderful story time opportunities throughout the week (see schedule below) that my children have enjoyed since they were babies. Their story times engage children of all ages with song, rhyme, wonderful picture books, and time for play with new friends. Before story time starts, the staff will offer each participant a discount card that can be used towards future purchases at Joseph-Beth.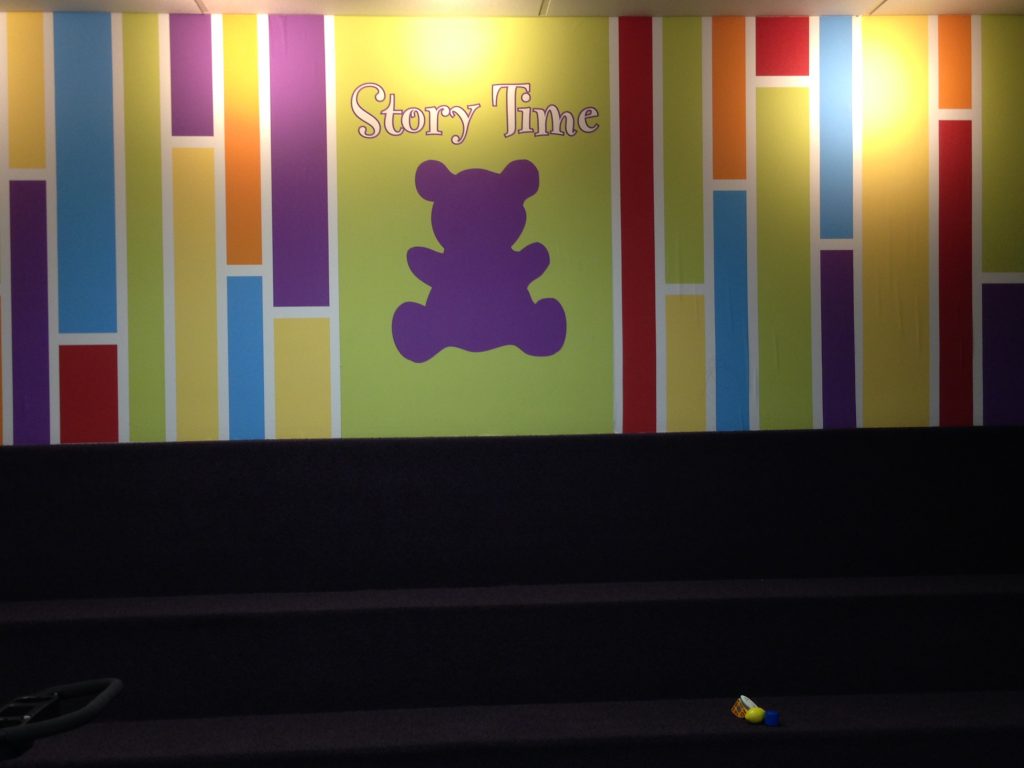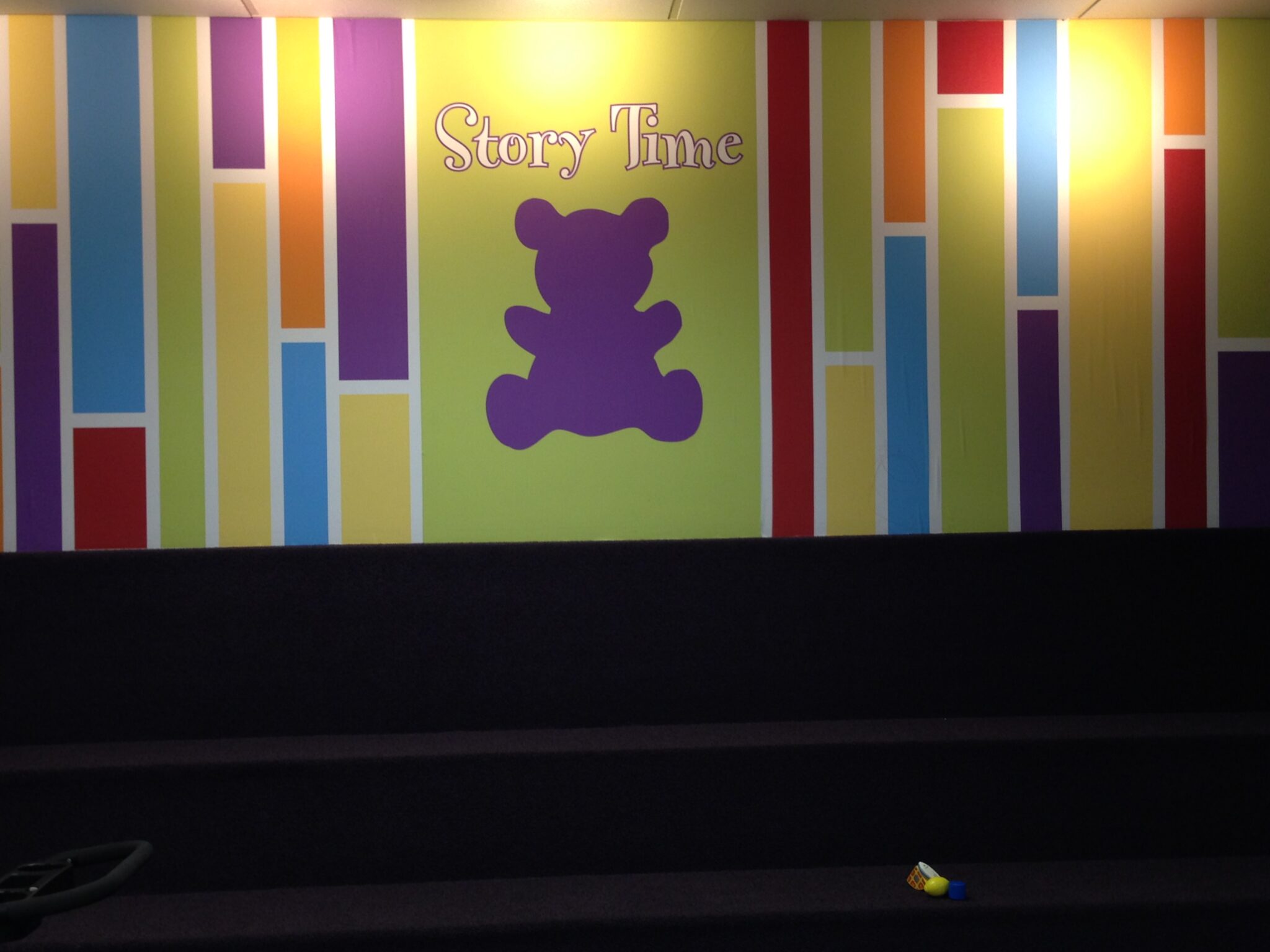 As you enter the store, take the escalators straight ahead down to the children's section. To the left of the escalator is the "Little Kids" section. Here, you will find a play kitchen, a train table, the gathering area for story time, and plenty of treasured picture books. This area is filled with great gifts for babies and young children. My son and daughter enjoy playing with the toys and looking through the many beautiful books on the shelves.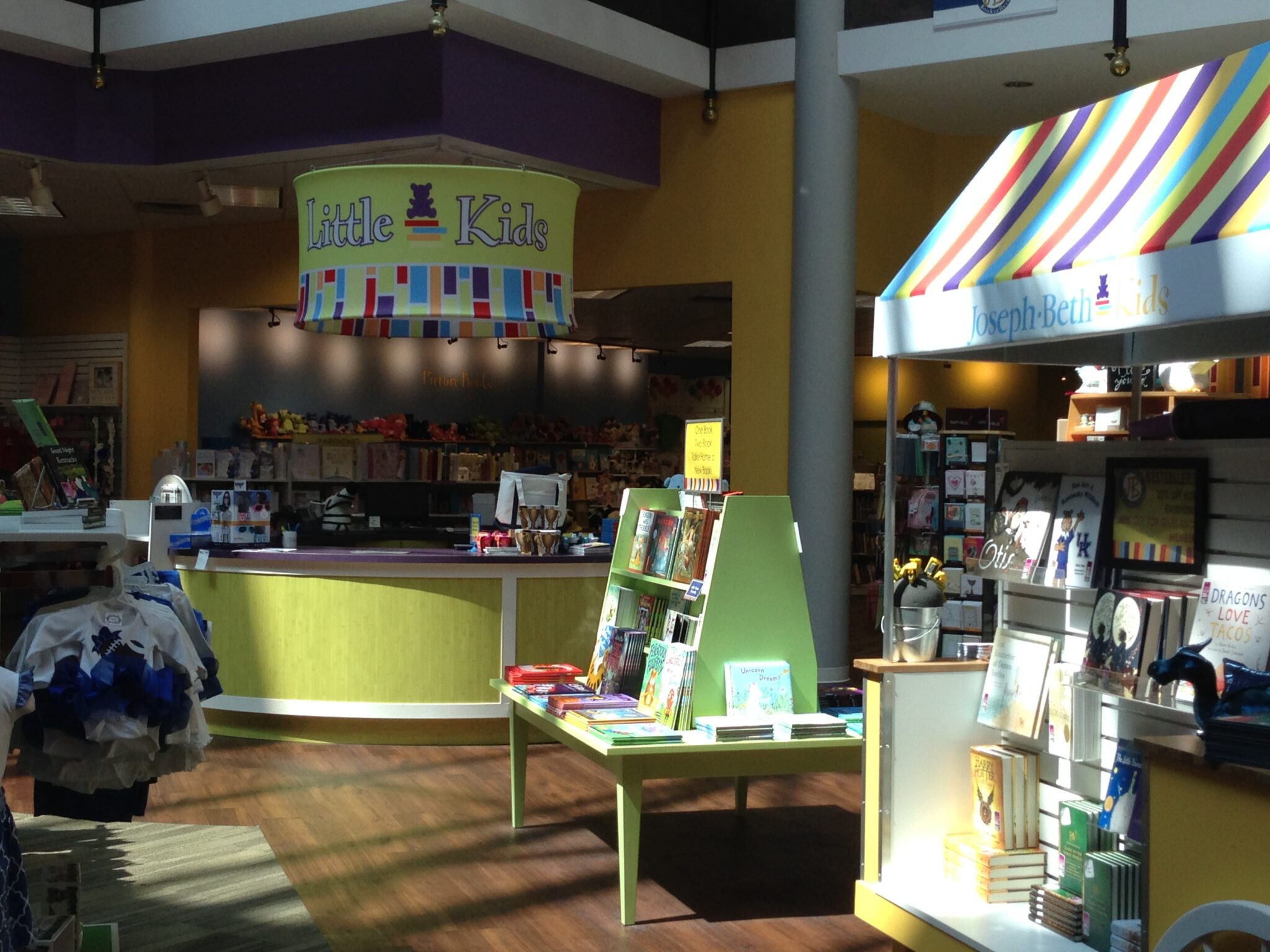 Directly in front of the escalator is the barn. Inside, you'll find shelves of toys filled with horses, farm animals, John Deere tractors, and Calico Critters. There's a table set up inside with a Calico Critters play set where my children love to play.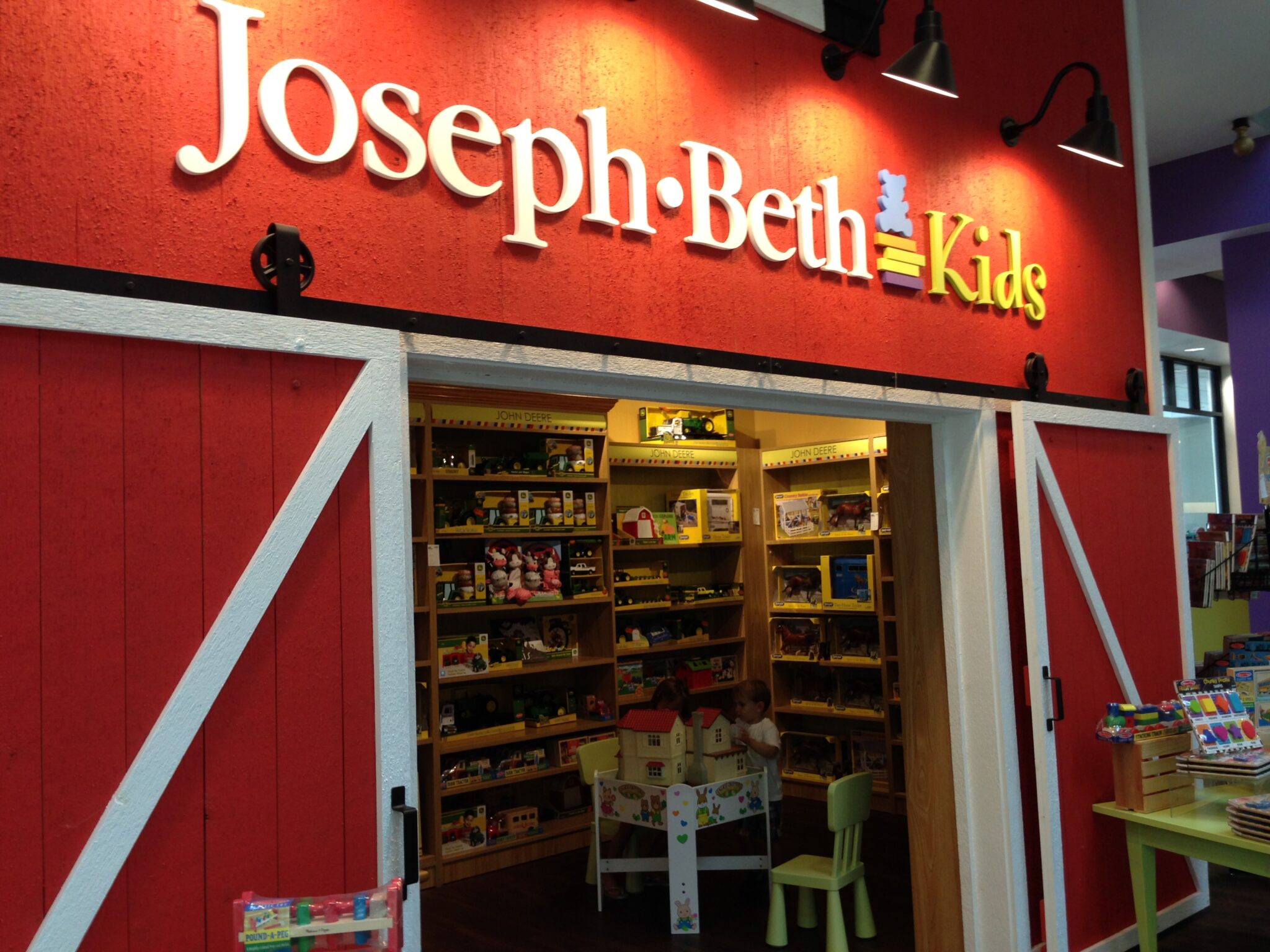 To the right of the escalator is the "Big Kids" section. As you peruse this section, you'll find chapter books, books for academic support, and a large selection of unique and quality toys. Joseph-Beth is an excellent place to purchase a gift that is fun and exciting, but also has some educational and developmentally appropriate qualities. I often snap a picture of a cool toy with my phone so I'll remember it for the next birthday party or special event that requires a present. Don't be fooled by the "Big Kids" sign, my three and five year olds love this area too. They enjoy the Lego table, many of the books and toys, and looking through the rack of Melissa and Doug costumes.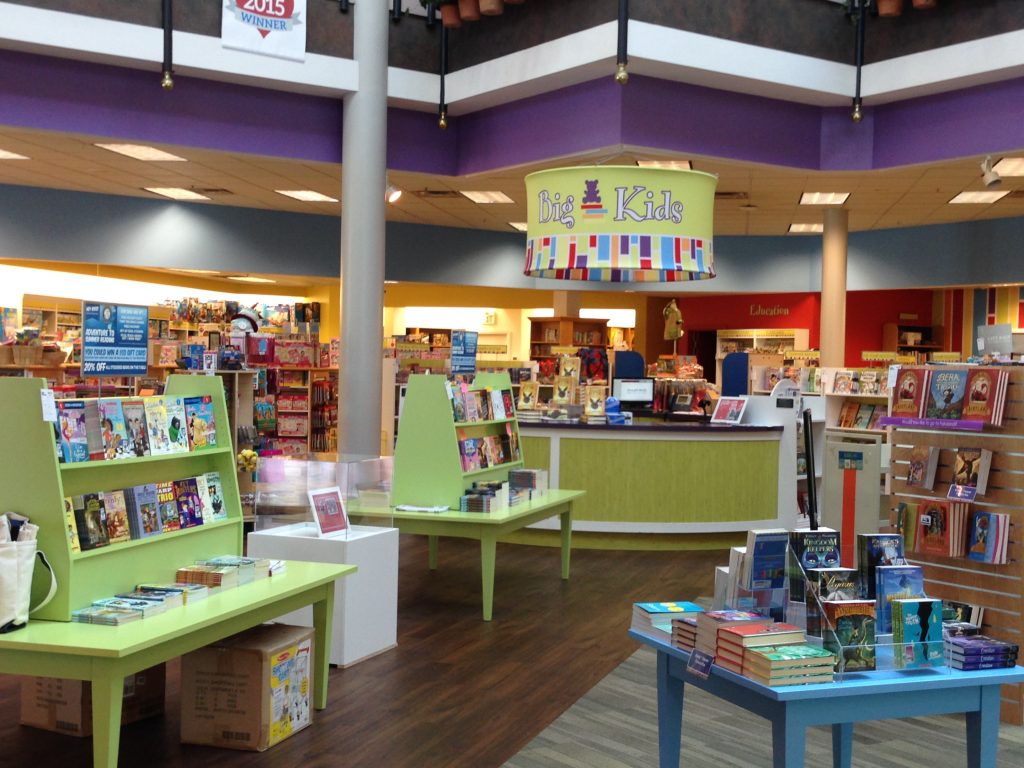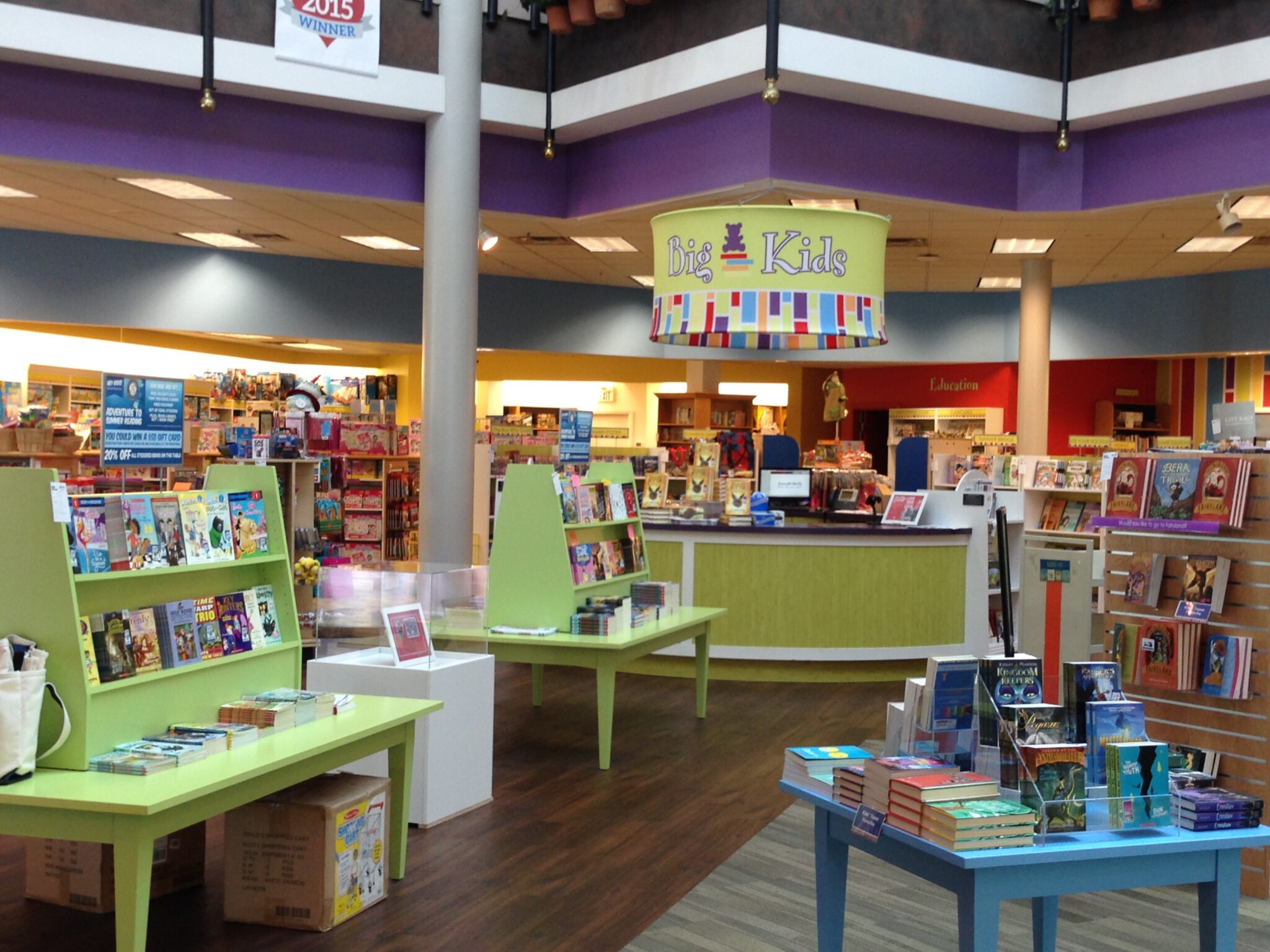 If you exit the bookstore on the children's level, you'll find a large pond with ducks and geese swimming about. Feeding the birds is a favorite activity for us, and we often finish our day here. However, if you're hungry, head back upstairs to the Bronte Bistro. The food is delicious and the kids menu has plenty of options to consider. The waiters and waitresses are always very kind and accommodating for little customers!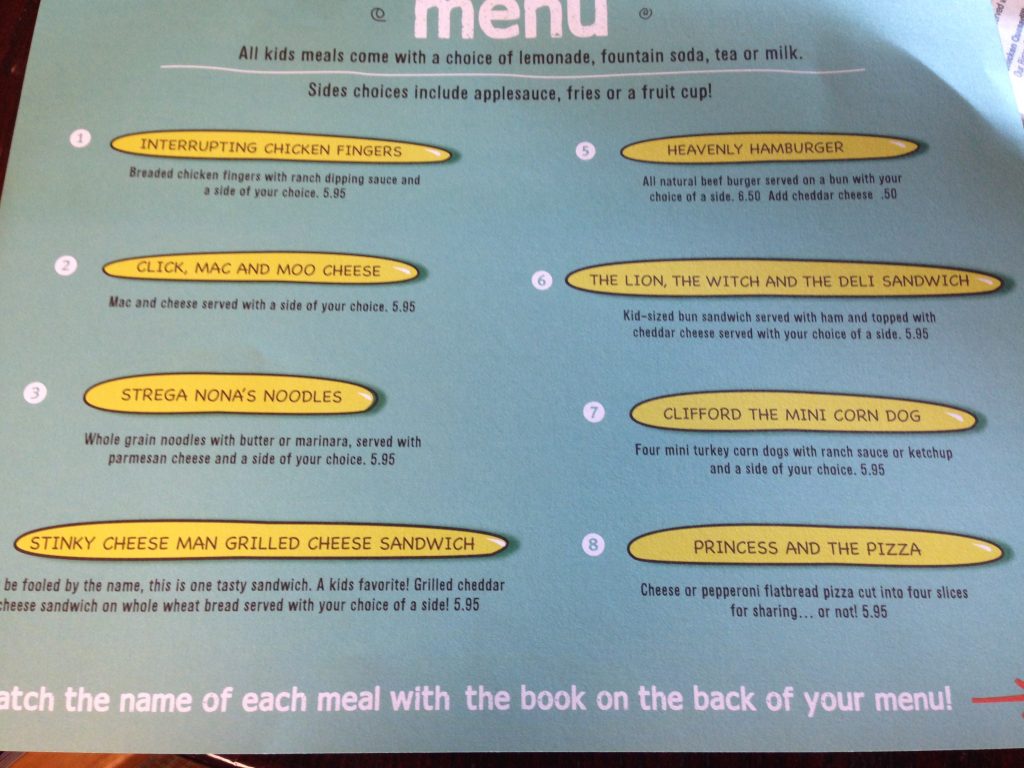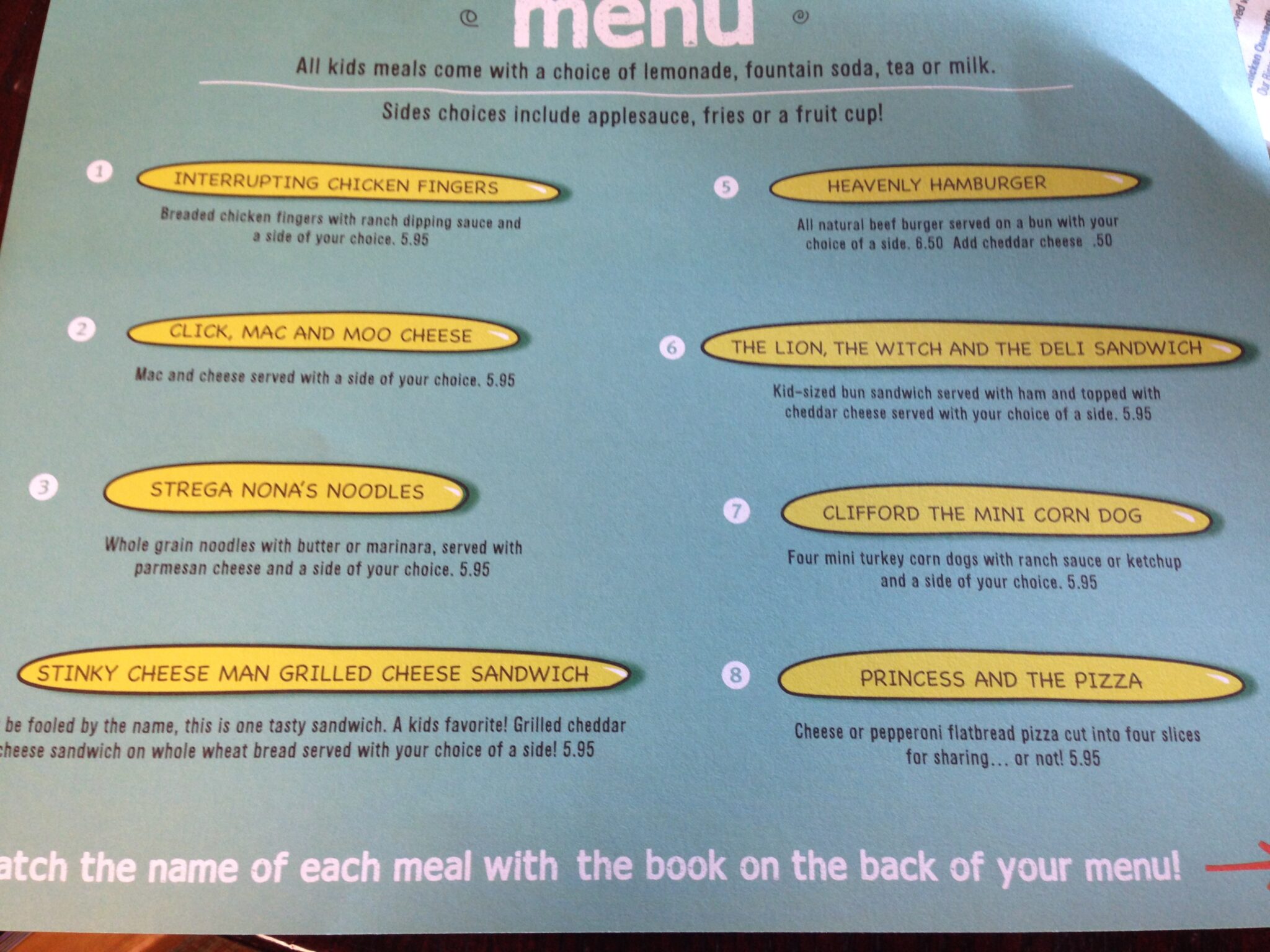 Helpful Tips

1. Store Hours:
Lexington Green
859-273-2911
Monday – Thursday, 10:00am – 9:00pm
Friday – Saturday, 10:00am – 10:00pm
Sunday, 10:00am – 6:00pm
Brontë Bistro Hours:
Mon–Sat: 10am–9pm
Sun: 10am–6pm
2. Story Times
*Check their Events list for updated days/times
3. The elevator is located to the right of the information desk upstairs.
4. Restrooms are located near the Bistro and on the red wall labeled "Education" in the Big Kid section.
5. The Golden Apple Program offers teachers and homeschooling families 20% off on merchandise for their classrooms.
-Katie, Lex Fun Writer  (Reviewed September 2016)