The annual
Kentucky Soccer Fan Day
will be held on August 12, it was announced by the men's and women's soccer programs on Wednesday afternoon.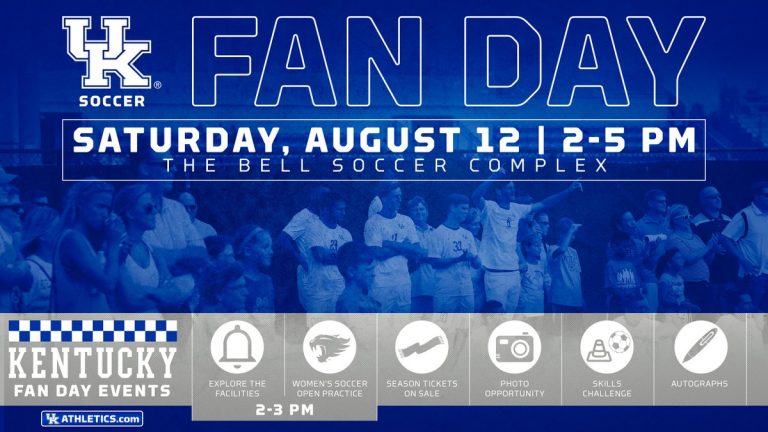 The 2017 event will start at 2 p.m. ET, as fans can walk in and get a first-hand look at a women's training session, as the team will hold an open training session for an hour. During that time the Bell Soccer Complex will be open for exploration, where fans can walk around the facility and get a first-hand look at the facilities that the coaches and student-athletes use on a daily basis.
After the women's team has concluded its training session at 3 p.m. ET, there will be a skills challenge hosted by the UK men's and women's team, in addition to an autograph session for all the men's and women's players. Fans will also have the chance to have their pictures taken for the annual fan mosaic.
Season tickets, which are on sale now at UKathletics.com, can also be purchased at Fan Day, as well as the 2017 Kentucky season ticket holder scarf.
For the latest on the Kentucky soccer teams, follow @UKWomensSoccer and @UKMensSoccer on Twitter, Instagram and Facebook, as well as on the web at UKathletics.com.