UNP is so many things! They offer Fitness Classes, Birthday Parties and other private events, Obstacle Courses, Bootcamps, Wellness Classes and much more! It's such a great place to take your family ESPECIALLY when your kids need to burn some serious energy (say after 6 days of being stuck in the house thanks to a snowstorm?!) They encourage you to work out while your kids are playing which is an excellent idea if your kids are old enough!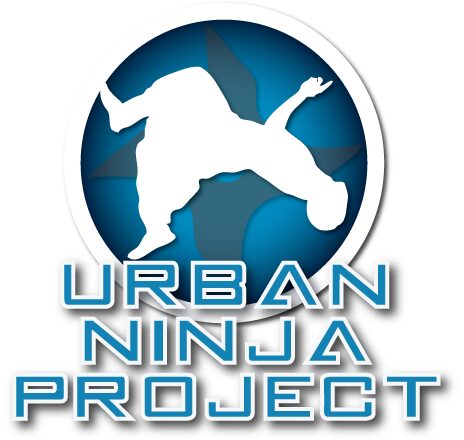 Currently, they have two locations in Kentucky and one in Chicago, IL. Our Lex Fun 4 Kids writer, Kelly, visited the one here in Lexington and hopes to check out the Richmond location soon! The Lexington branch is located in the North Side of town off Bryan Station Road. It is easily seen from the road and has plenty of parking.  Check out Kelly's review and plan a trip for some fun soon!
Review
General tips:
Before you go it is important to note that shoes are required in nearly all areas (the trampoline and cage are socks only areas). Make your life easier by putting your kiddos in shoes that are easily taken off and put back on as they/you will be doing that often!

Be sure to check the website or call ahead before venturing out as they have somewhat unusual hours. Weekends are mostly taken up with birthday parties and the facility does not offer open gym until after 4.
Birthday Parties:
We had an amazing experience hosting my son's 6th birthday party here!
They only allow two parties at a time or for an extra $50 you can reserve the entire place. These setups are nice because it keeps it from being too crowded and allows you to more easily keep up with your kiddos!

They offer a

basic option and several add ons

appropriate for ages 5 and up. We chose to do the basic package and were very happy. I would say this is a perfect location for a birthday party for ages 5 and up. We had some younger guests (my daughter is 3) who had a great time but for many of the activities she needed help from a grown up.

Arrive 15 minutes early for setup and plan to clean up 15 minutes before your reserved time slot is over.

You are allowed to BRING IN YOUR OWN FOOD!  For us this really made the experience not only more affordable but more fun as I love making the kids cakes each year!

UNP was great for asking us when we'd like to serve our cake and open presents so they could announce it to our guests. We chose to do ours later than the other party which I recommend as this allows each party a chance to play on the course all by themselves.

They had plenty of tables for us to use and a separate area for each party to congregate.

At the end of the party every kid had spent almost 2 hours leaping, running, jumping and laughing and they were TIRED.  A definite perk for all parents!
Open Gym:
Toddler time (for kids 5 years and under) is every Tues/Thurs from 10-12. The cost is $5 per child

Open Gym varies on days and times it is best to check the schedule. It is open to all ages but I would suggest taking kids ages 5 and up. The cost is $5/participant.
Being as our experience until this point had only been with birthday parties the open gym felt a little overwhelming.  There is a lot to watch out for, swinging ropes, jumping kids, etc and if you aren't paying attention you are likely to get knocked down (as my daughter learned the hard way, lol). We went on a Sunday evening and it was quite busy so it's possible that open gym on a weekday would be less busy. My 6 year old son and 3 year old daughter both had a great time and were tired enough they were happy to leave (it probably helped we bribed them with dinner, haha) and tired (and HUNGRY!). They do offer snacks but I brought a small snack for each of mine with no issues.
I highly recommend you check them out and be sure to look on Living Social or Groupon as they often have deals on admission!
-Kelly, Lex Fun 4 Kids Writer