Throughout the month Explorium of Lexington has great events planned!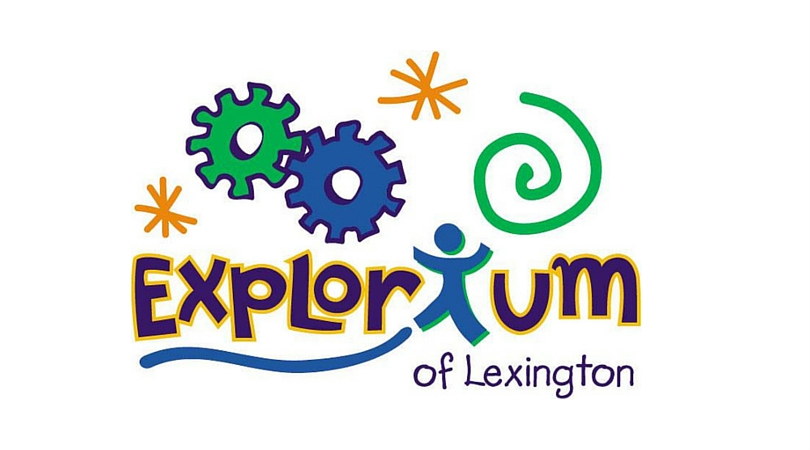 September Programs at the Explorium!
Museum Hours                                                                                Admission     Tuesday-Saturday 10 am-5 pm                                       $9 per person         
Sunday     1pm-5 pm                                             $8 for seniors or military
**The Museum will be closed for our repairs and restoration week September 2-6. We will reopen on September 7 with regular hours.
Camp Parent's Night Out (6-10pm)
September 20
MEMBERSHIPS
Membership prices start at only $75 for an entire year with benefits which include full year of unlimited admission; discounts on gift shop merchandise, camps, birthday parties; free visitor passes; and much more!  Inquire at front desk or call 859-258-3253 for more information.
Baby Explorers – Tuesdays 10:30-11 :00am
Ages 9 mo. – 2 years    Free with general admission
September 10 – Cookin' in the Kitchen
Make music with pots and pans!
September 17 – Super Stamping
1, 2, 3, 4…Let's stamp and stomp it out!
September 24 – Peas and Carrots
Squish, feel, and crunch some fun foods!
S.M.A.S.H. Club- Wednesdays 10:30-11:00am
Ages 2-5 years            Free with general admission
September 11-  H is for Health-Safety First
Can you answer these trivia questions and stay safe?
September 18 – S is for Science-Glow Stick Science
Make the museum glow by conducting experiments with glow sticks!
September 25 – M is for Math-Triangle Tree
Mini Da Vinci's -Thursdays 10:30-11:00am
Ages 2–4 years                    Free with general admission
September 12 – Shadow Puppets
Use popsicle sticks to bring your characters to life!
September 19 – Candy Art
What kind of masterpiece can you make out of candy?
September 26 – 3D Pumpkin
Get in the fall spirit by making a decoration for your room!
Leaping Little's – Friday 10:30-11:00am
Ages 2-5years             Free with general admission
Fun movement classes where we dance, jump, and work on our motor skills!
September 13 – Pin the Leaf on the Tree
How many leaves can you get on the tree in 10 seconds?
September 20 – Body Boogie
Show us your best moves!
September 27 – Superhero Brain Break
Can you stand on one foot or do the Superman pose?
Super Saturdays-11:00am-12:00pm
Suggested ages – K-5th                   Free with general admission
September 7 – Eager Engineers
What will you build?
September 14 – Recycled Art
Reduce, Reuse, Recycle! Learn about how to be environmentally friendly and create something beautiful!
September 21 – Bead Pets
Learn about different habitats and make an animal of your very own!
September 28 – Monster Mayhem
Start October off right by creating your own monster!
Imagination Station – Saturday 12:30pm-2:00pm       
Suggested ages – K-5th                     Free with general admission
September 7 – Mesmerizing Magic
Learn some magic tricks to show your friends!
September 14 – Terrible Twisters
Can you make a tornado in a bottle?
September 21 – Magic Milk
What will happen when you add dish soap to milk and food coloring?
September 28 – Popsicle Stick People
Make your own puppets to put on a show!
BIRTHDAY PARTIES
Birthday parties at the Explorium are so much fun!   Prices start at only $150.   Call today to get more details and to book your child's party!
SCHOOL OUT DAY CAMPS
The Explorium offers fun and educational camps on most days that Fayette County is scheduled out of school and on snow days.   Register now at www.explorium.com or call 859-258-3253 for additional information.
OCTOBER 3-4 – NERF WARS – Make your own targets, and test your accuracy with the Ping-Pong Challenge!
NOVEMBER 5 – Fun and Games – Legos, board games, and an obstacle course will help cure your boredom!
NOVEMBER 27 – DINO-RIFIC – Look at bones, make your own fossil, and conduct an archeological dig!
DECEMBER 23 – GROSSOLOGY – Make fake boogers, learn about your body, and get gross!
DECEMBER 26-31 AND JANUARY 2-3 – MAKER FUN – Make art bots, build a fort, and create a straw rocket!
FEBRUARY 17 – CRAZY CHARACTERS – Create your own comic with as many characters as you can come up with!
MARCH 20 – BACKYARD BUGS – Meet the bugs, create your own bug, and learn about all the backyard creatures!
MARCH 30-31 AND APRIL 1-3 – BEACH STAYCATION – Spend your spring break eating popsicles, having a Luau, and making sidewalk chalk and slime!
MAY 19 – CAMPOUT – Make s'mores, build a fort, and learn about different forest animals!
School Out Camps are Sponsored by:
Daniel L. McGowan, VP Investments    
Click HERE for the Explorium Calendar