Throughout the month Explorium of Lexington has great events planned!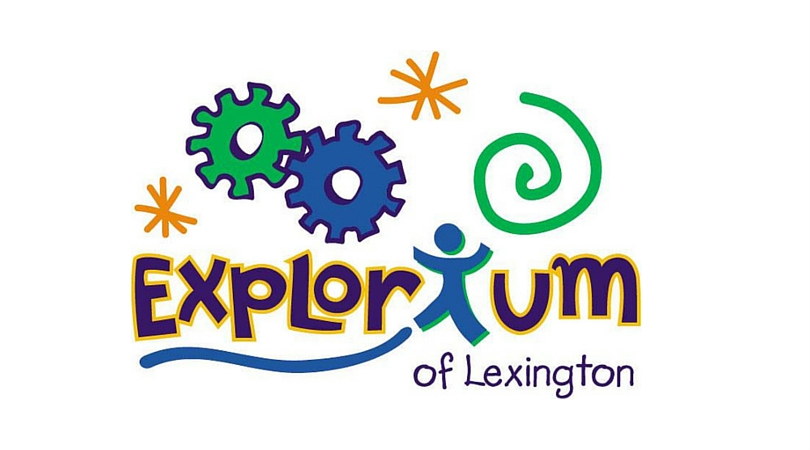 Museum Hours                                                                        Admission      
Tuesday-Saturday 10 am-5 pm                                         $9 per person
Sunday                 1 pm-5 pm                                       $8 for seniors or military
Camp Parent's Night Out (6-10pm) Friday, January 17
Need to finish that holiday shopping?  This is a great opportunity to do just that.  Drop your children off at the Explorium and enjoy your night!   To register, call or visit the Explorium.   Snacks are provided.   Attendees must be at least 3 years old and be potty-trained.  Cost is $18 for non-members and $15 for members.
Martin Luther King Jr. Day, Jan. 20 10am-5pm
Celebrate change in America and a few of the many people who helped make the world a better place. Take a walk down our historic timeline and honor those who have fought for better future.   Children are admitted free when accompanied by a paying adult. Sponsored by William Davis, Attorney At Law
Baby Explorers – Tuesdays 10:30-11:00am
Ages 9 mo. – 2 years                                                                      Free with general admission
Jan 7th: Free Craft Time
Spend some time exploring arts and crafts with this time specifically set aside for babies and toddlers!
Jan 14th: Let's Get Musical!
When the music stops, so should you! Come play a fun game of musical chairs.
Jan 21st: What's in a Name?
Learn about letters and make a fun art piece with an art technique so easy, a baby can do it!
Jan 28th: It's Snowing Cats and Dogs
Cotton ball snowflakes are falling at the Explorium—where will they land?
Super Saturdays-11:00am-12:00pm
Suggested ages – K-5th                                                                                Free with general admission  
Jan 4th: Tinker Time
Your imagination is the limit, what cool things can you design with our mystery box of stuff?
Jan 11th: Spintastic!
Try an unusual art practice to make a unique painting with a spinning machine
Jan 18th: Strawberry Scientists
Put on your scientist goggles and help us extract DNA from strawberries
Jan 25th:  Bring on the Fluff
Like the snow but don't like the cold?  Come make some snow fluff for indoor play!
Imagination Station – Saturday 12:30pm-2:00pm     
Suggested ages – K-5th                                                                                    Free with general admission
Jan 4th: Rubberific Images
Pick up all sorts of cool textures and create your own artwork with this simple replication technique
Jan 11th: Colorful Science
Create a cool chemical reaction that makes a special solution change colors!
Jan 18th: Comic Creations
Channel your inner artist and create your own comic strip
Jan 25th: Hydraulic Power!
Engineer your own hydraulic system to do simple tasks!
BIRTHDAY PARTIES
Birthday parties at the Explorium are so much fun!   Prices start at only $150.   Call today to get more details and to book your child's party!
SCHOOL OUT DAY CAMPS
The Explorium offers fun and educational camps on most days that Fayette County is scheduled out of school and on snow days.   Register now at www.explorium.com or call 859-258-3253 for additional information.
FEBRUARY 17 – CRAZY CHARACTERS – Create your own comic with as many characters as you can come up with!
MARCH 20 – BACKYARD BUGS – Meet the bugs, create your own bug, and learn about all the backyard creatures!
MARCH 30-31 AND APRIL 1-3 – BEACH STAYCATION – Spend your spring break eating popsicles, having a Luau, and making sidewalk chalk and slime!
MAY 19 – CAMPOUT – Make s'mores, build a fort, and learn about different forest animals!
School Out Camps are Sponsored by:
Daniel L. McGowan, VP Investments
Click HERE for the Explorium Calendar