Throughout the month Explorium of Lexington has great events planned!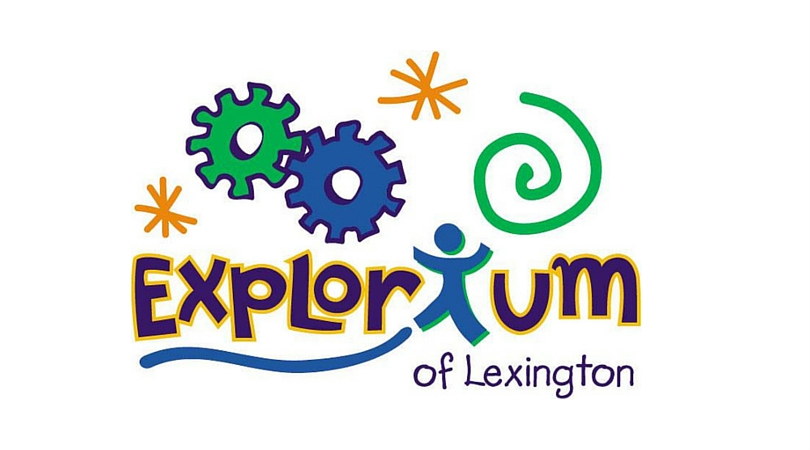 Museum Hours                                                                                                                    
Monday-Saturday 10 am-5 pm                                                            
Sunday                        1pm-5 pm
Admission
$8 per person
---
Special Events:
Tween Night:
When: Friday, December 1, 2017
Time: 6:30 – 9 pm
Calling all Tweens ages 8 to 12! On June 23rd we will be hosting Tween Night! There will be a D-I-Y Photo Booth, Scavenger Hunt, Corn Hole, Trivia, Games, Music and so much more! We will be giving away tons of cool prizes too!
Admission: $15
Pizza and snacks provided!
Call us at (859) 258-3253 or visit our website at explorium.com to reserve your spot today!
---
Holidays Around the World
When: Saturday, December 16
Time: 11-2
Join us for a trip around the world to see how other countries and cultures celebrate their special holidays.  You'll get your own passport!  Sponsored by Rotary of Lexington.  Free with Museum Admission.
---
New Year's Noon
When: Saturday, December 30
Time:  11-2
Practice counting down for the new year by pretending 12 noon is 12 midnight! Don't forget to dress for the party by wearing pjs!
---
Closed Sunday, December 24
Closed Monday, December 25th
---
Camps:
Fun camps for kids during the winter break:
December 20-22  Back by Popular Demand – enjoy some favorite camp activities from the past
December 26-29  Grossology – gross and cool activities the kids will love
January 3  Musical Mayhem – enjoy a day of music and fun
For children 3 years – 5th grade
Full and half day options available and you may come one day or all 8!
For reservations, visit www.explorium.com or call us at 859-258-3253
---
Parent's Night Out (6-10pm)
December 8 and 22
Enjoy a night out on the town and we'll keep the kids! Children will play in the Explorium and enjoy snacks all under our staff's supervision! Children must be potty-trained. Call for reservations (859) 258-3253 or sign up online at www.explorium.com. $18- Non-members, $15- Members
---
Baby Explorers – Tuesdays 10:30-11:00am
Ages 9 mo. – 2 years                                                                                              Free with general admission
Dec. 5 – Play Dough party!
Explore and make fun shapes with play dough!
Dec. 12- Snow Painting
Create a snowy winter picture!
Dec. 19 – Balloon Mania!
Explore textures and work on hand eye coordination.
Dec. 26 – Whip Cream Play
A fun sensory activity exploring textures!
---
S.M.A.S.H. Club- Wednesdays 10:30-11:30am
Ages 2-5 years                                                                                                 Free with general admission
S.M.A.S.H. represents Science, Math, Arts, Social Studies, and Health! Join us each week as we cover each area with fun hands-on activities!
Dec. 6- S is for Science: Sink or Float?
A science experiment using water!
Dec. 13- M is for Math: Counting Dice
Learn how to count using dice and paint!
Dec. 20- A is for Art: Ice Cube Art
Create masterpiece using ice & water colors!
Dec. 27- S is for Social Studies: Quarter Geography
Learn about States using quarters
---
Mini Da Vincis -Thursdays 10:30-11:00am
Ages 2–4 years                                                                                                        Free with general admission
Dec. 7- Marshmallow Art
Create a picture using marshmallows like a stamp
Dec 14- Magnetic Painting
Watch as we create art using magnetic forces
Dec 21- Sponge Shapes
Paint a picture using sponges!
Dec 28- Spinner Art!
Combine science and art with this awesome snap circuit spinner art!
---
Leaping Littles – Friday 10:30-11:00am
Ages 2-5years                                                                                                       Free with general admission
Fun movement classes where we dance, jump, and work on our motor skills!
Dec. 1- Fit-Tac-Toe
Play a game of tic-tac-toe while also completing fitness challenges!
Dec. 8- Movement Station
Play around at different movement stations
Dec. 15- Winter Movement Jars
Make a mason jar full of fun winter activities to complete!
Dec. 22- Snowman Hopscotch
Play a fun game of Hopscotch!
Dec. 29- B is for Balance!
Can you balance on the balance beam?
---
Super Saturdays-11:00am-12:00pm
Suggested ages: K-5th
Free with general admission     
December 2 Banfield Pet Academy
What does a veterinarian do? How can I be a good pet parent? Learn the answers to these questions and more in our Future Vet program! Sponsored by Banfield Pet Hospital
December 9 Moon Sand Fun!
This moldable, mushy sand will make you feel like you're at the beach!
December 16 Pin the Nose of the Snowman
Do you have what it takes to pin nose on the snowman?
December 23 Explosive Chemistry!
Explore what makes things boom with this explosive chemistry workshop!
December 30 Pop Rocks Science
Discover the popping science behind pop rocks candy!
---
Imagination Station – Saturday 12:30pm-2:00pm   
Suggested ages: K-5th                                                                                    Free with general admission
December 2- Chill Penguin
 Learn about what keeps our penguin friends cool!
December 9- Snow Dough
Create some playdough that looks exactly like snow!
December 16- Make a winter wreath!
Make a wreath to decorate your house for winter!
December 23- Peppermint Slime
Make some holiday peppermint slime with this fun activity!
December 30- Tambourine Workshop
Create a musical instrument!