Explorium creates a fun, interactive learning experience for kids of all ages.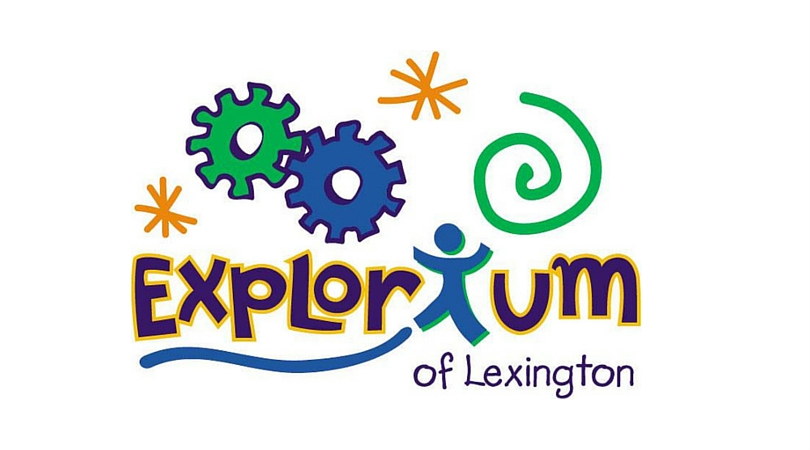 ---
Explorium of Lexington offers many ways for kids to learn while they're having fun. It's open year round for guests but they also offer special events.
Visit
Days and Hours:
Tuesday – Friday 10-4
Saturday 10-5
Sunday 1-5
Admission Rates:
$9.00 1-54 years old
$8.00 55+, Military, Teacher, First Responder
$6.00 Group Visit Rate (10 or more children in the group and at least 24 hour advance reservations.)
Members receive free admission for the year as part of their membership
Location:
Located at 440 West Short Street in The Square
Phone:
859-258-3253
Lex Fun 4 Kids Review
The Explorium is a wonderful kid-friendly space to explore with children of all ages. We went on a school field trip on a Friday with a 4 year old preschool class and got to enjoy both levels of fun. This was not my first trip to the museum and I'm sure it won't be my last. I've found it age appropriate even with the youngest of kids, barely walking, and my 7 year old still loves it. As an adult I found myself learning from the exhibits as well.
This was our first school field trip to the Explorium and I was very pleased. With school trips they start with an experiment just for the group. Ours got to witness vinegar and baking soda reactions fizzing up and out of a container, and then filling a balloon with the gases it made during the reaction. Next was a reaction between Coke & Mentos. The kids loved watching it explode with different caps. The reaction hit the ceiling and giggles ensued! These were excellent, age-appropriate experiments for the kids to see.
Mentos + Coke = Explosion fun!
After the experiments they unleashed us to the bi-level museum. On the first level, there is a special area for the little kids with age appropriate fun, separated so they have their own space to play, and nice for parents because it is contained with a gate. It includes a water table, some fun play equipment and even some dress up. Some of the rest of the first level includes a veterinarian table & equipment, doctor table & equipment, fruit & veggie stand with a farmers market, bank vault, and a special water play area. There is also an area to learn about horses, and a very large horse to pose on for pictures.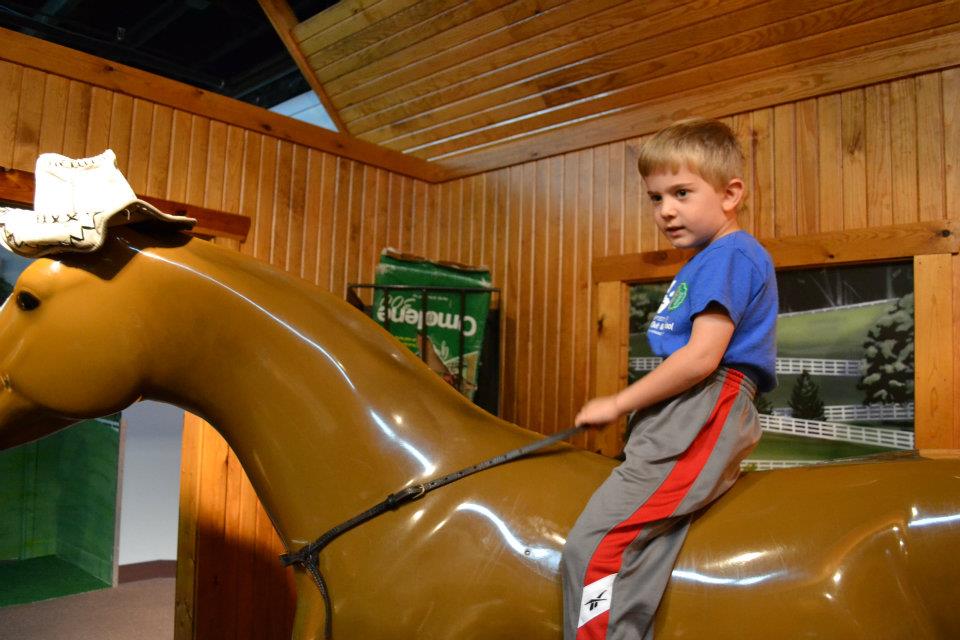 The special play area for little kids has a water area as well as other activities (they let our group in there since there weren't any littles that day)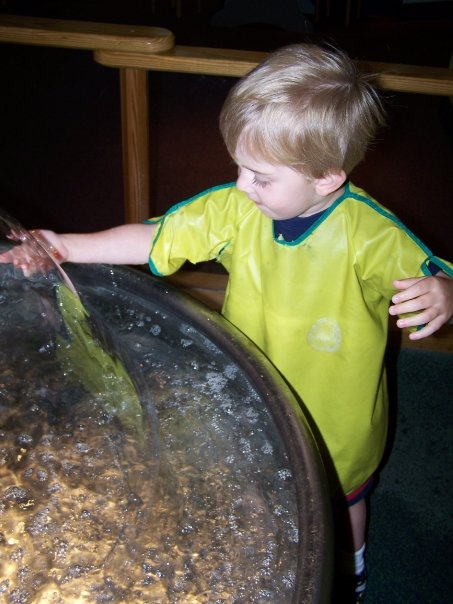 Getting a checkup from a doctor with a coat and a clipboard! Imaginative play at its best!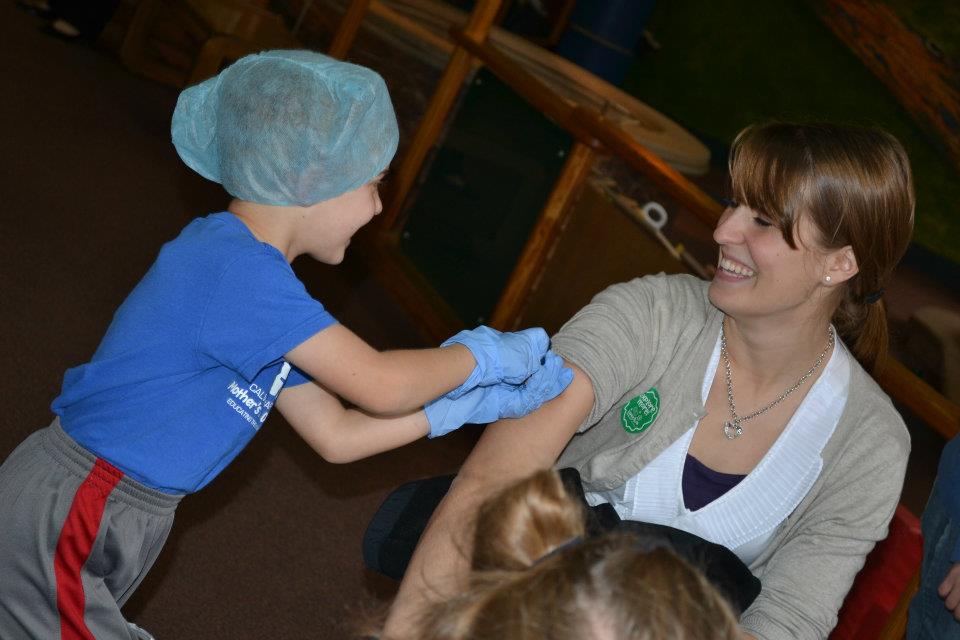 On the second floor there is even more space to play! There is a bubble room, a place to learn about outer space, an interactive game to move around, rock wall, dinosaur bones digging space, and even some real live small insects. There was a place to see how other people live and a wall to play tubes with flip flops to make music! The newest area was a room with fun magic tricks to do.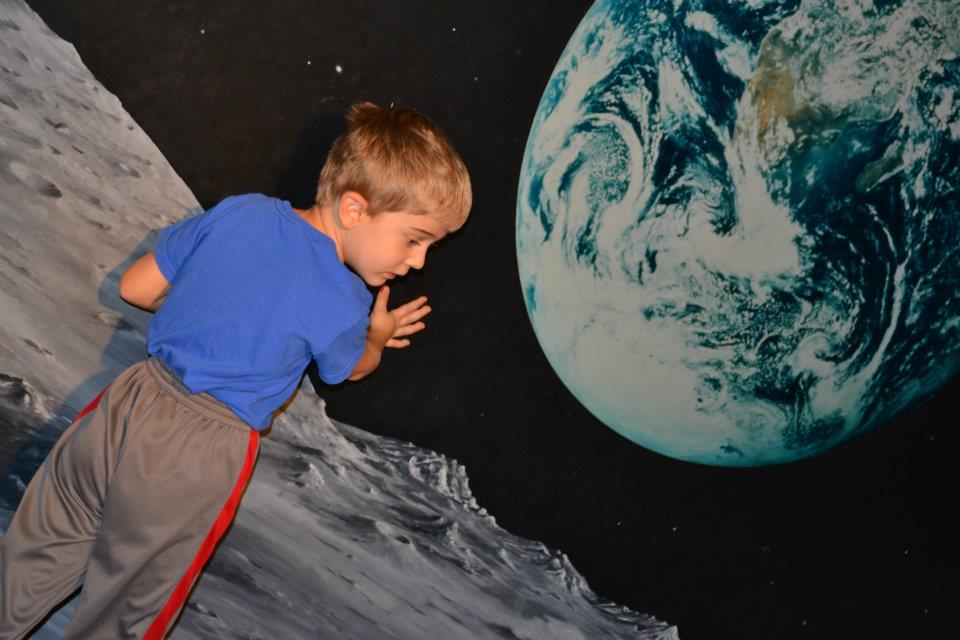 Asking a 5 ½ year old what her favorite activity in the entire museum was, she said hands down it was the bubble room. At the time one of the bubble activities was broken, but even still she loved it! There was a huge bubble wall with pulleys and ropes to bring the pole across to make a bubble as tall as the wall. It was fun to watch her method of pulling fast or slow, to see how to make the best bubble without it popping.
Her second favorite activity was the insects. The tarantula was her favorite. Mom's not so sure about that one, I steered clear of the bugs!
Overall I feel like the museum had a great mix of activities to play and learn, it kept the kids entertained, and they didn't want to leave when it was time to go. If you have been a few times you'll notice the same activities each time. The museum hasn't changed too much in the years it has been around. There are a couple new exhibits to try out and little kids do love repetition so they don't seem to mind that it's familiar to them.
We'll have to return again soon!
-Erin, Lex Fun Contributor