PUBLIC PERFORMANCES
Sunday, April 9 – 2:00pm
Saturday, April 15 – 2:00 & 7:00pm
Sunday, April 23 – 2:00pm
Public Prices: $18 adults, $15 children
SCHOOL MATINEES:
April 11-14, 17-21, 24-27 at 10:00 & 11:45am
For ages 4+, grades preK+
Performed on the LCT Main Stage
Music & Lyrics by Joan Cushing
Exclusive adaptation of the three books by Doreen Cronin and illustrated by Harry Bliss
It's a bug's life – and in this case, a bug's musical! Based on the wildly popular book series, by Doreen Cronin, we'll explore what it means to be a bug – it might not bee all that different from beeing you!

Review
The Lexington Children's Theatre brings three great books to life in one entertaining musical this weekend!  My son has enjoyed reading the books Diary of a Worm, Diary of a Spider, and Diary of a Fly and was excited to see them come to life on the stage.  The books are written as diaries from the perspective of the title characters.  It's a fun way to experience what life might actually be like if you were one of these bugs.
When you enter the building the fun begins – check out the scavenger hunt all around the lobby and be sure to add a bug to the Bug Farm!  We enjoyed seeing all the different bugs people had already added.  There are some awesome bug artists around here!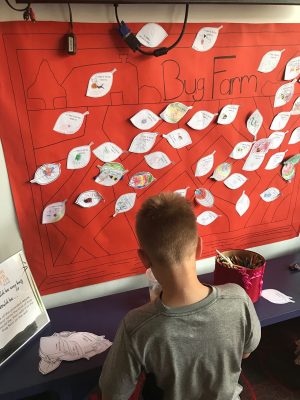 As you walk into the theatre to find your seat be sure to take time to enjoy all the scenery.  My son and I had fun trying to name all the things we could find hiding 'under ground' and around the room.  From bottle caps (can you find the local favorite that makes an appearance?) to bubble gum you'll find lots of neat ways the set designers created a fun environment for our ground dwelling characters!
The play begins and we get a chance to meet all of the crawling creatures through a fun rap that kids and adults will enjoy.  Adults will enjoy lots of fun word play and laugh along with the kids.  Each character is unique and special in their own way and it's a neat way to teach kids that we are all like that as well – unique and special and we can be proud of who we are!  You'll learn about what makes each bug special and it's based on real characteristics of the creature – our friend Ant, brought to life by Antony Terrell, can carry things on his head, our friend Fly, played by Carrie Greenburg, has sticky hands, Butterfly, played by Jen Diaz, tells us all about how she transforms and even includes some Spanish words for kids to learn, Caleb Press brings Spider to life and teaches us all about molting during the show!  Take time to research after the show with your child to learn even more about their favorites!
Our friend Worm, played by Robert Hooghkirk, has a harder time feeling comfortable with who he is.  He's shy and unsure of his talents compared to those of his friends.  The school project their teacher Mrs. McBee, played by Emily Asbury, assigns – an 'All About Me' presentation – makes worm nervous and he doesn't want to share.  Throughout the show all the friends come together and help show worm how he really is wonderful and how he is important to our earth.  Worm learns that he does do big things and it's a great lesson for each of our little ones – they can do big things too!
Worm, Spider, and Fly all enjoy writing in their diaries through the show.  It would be fun to let your little one start their own diary as a way to encourage expression and writing!
The kids in the theatre ranged in age – I saw lots of little laughing 3 year olds as well as my 9 year old and lots of adults.  This is a fun one for the younger set so grab your preschooler and enjoy the show this weekend!  I started bringing my boys when they were around 2 1/2 and we've enjoyed so many shows over the years.  It will become a family tradition and help create lots of forever memories!
After the show the cast will all be outside the theatre for autographs and photos.  Be sure to stop by and say hi!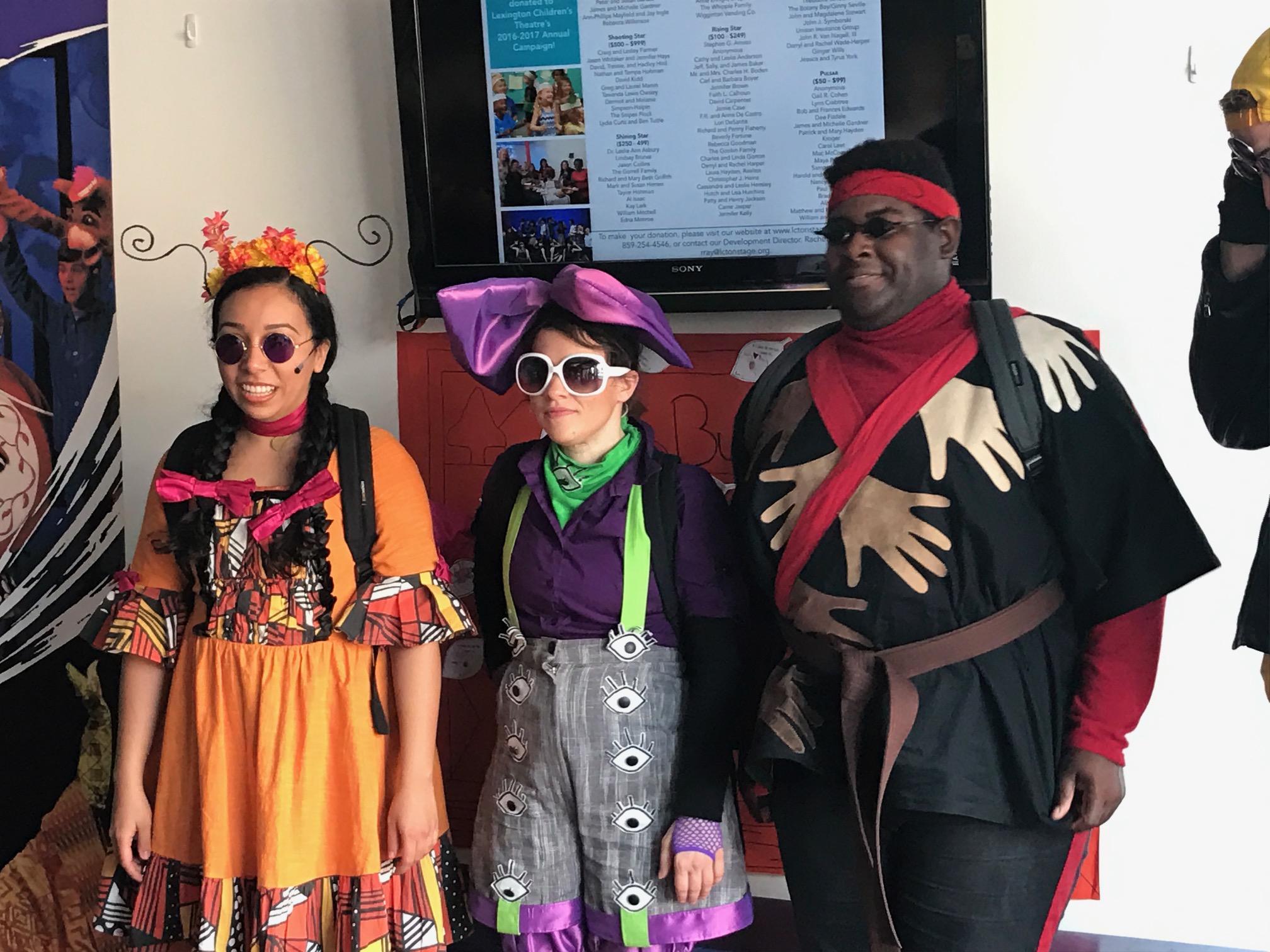 ---
The Lexington Children's Theatre has added a great new show for the very young!  Check out Circle and Square coming up later this month and in May!