The Kentucky Select Chevy Dealers will again present two FREE baseball clinics to boys and girls in the area, ages 6-14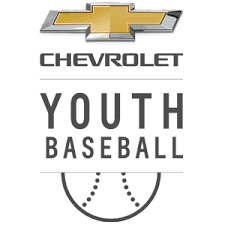 Please click this link to download an invitation and a waiver. You can also view a schedule below. Register today to secure your spot!
Online Registration is Easy!
1.      Go to www.youthsportsclinics.com
2.      Click on the blue "Register Now" button
3.      Select "Lexington" in the drop-down menu
4.      Enter the password "playball" (all lowercase, no spaces) and click "Submit"
5.      Click "Register Now" for desired session and enter registration information. Click "Add Attendee" on the next screen to add players.
6.      Click the blue "Complete Registration" button at the end of the page to submit your registration!
7.      Don't forget to download the waiver (from the website OR your confirmation e-mail!). Each child must have a completed waiver to participate!
Once you sign up for your desired clinic you may print off the waiver, which is also available on the website. Please fill out this waiver, sign it, and bring it with you to the clinic.
When:            
1. Friday, July 7, 2017 
                                    OR
2. Saturday, July 8, 2017
Where:            Whitaker Bank Ballpark
                        207 Legends Lane
                        Lexington, KY 40505
Schedule:        Check-In: 8:00AM-9:00AM
Clinic: 9:00AM-12:00PM
Snacks: 12:00PM
Have friends or family who have never been before? Feel free to check out our FAQ page and watch our clinic videos to see what Chevy Youth Sports clinics are all about!
If you have any questions, please contact Taylor Messmer at 470.383.1671 or tmessmer@gmdealerprograms.com