Save the Date!  UK Football Fan Day is August 5th, 2017.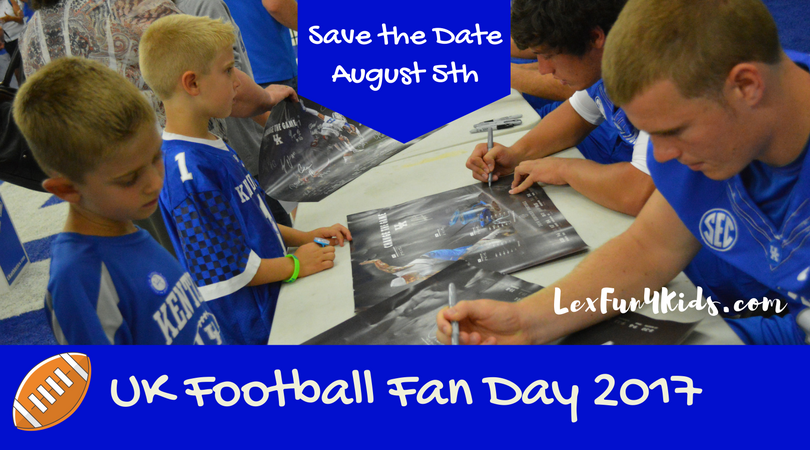 It's a FREE event and fun for all ages!  Grab posters, get autographs and have some fun hanging out with friends and playing inside Nutter Field House!
FAN DAY SCHEDULE
9 a.m.                            Nutter Field House doors open
9-10:15 a.m.               Autograph session
10:40 a.m.                    Gates to practice field open
11 a.m. – 12:30 p.m.   Practice open to fans and media
Parking will be available in the Blue Lot located off Alumni Drive.